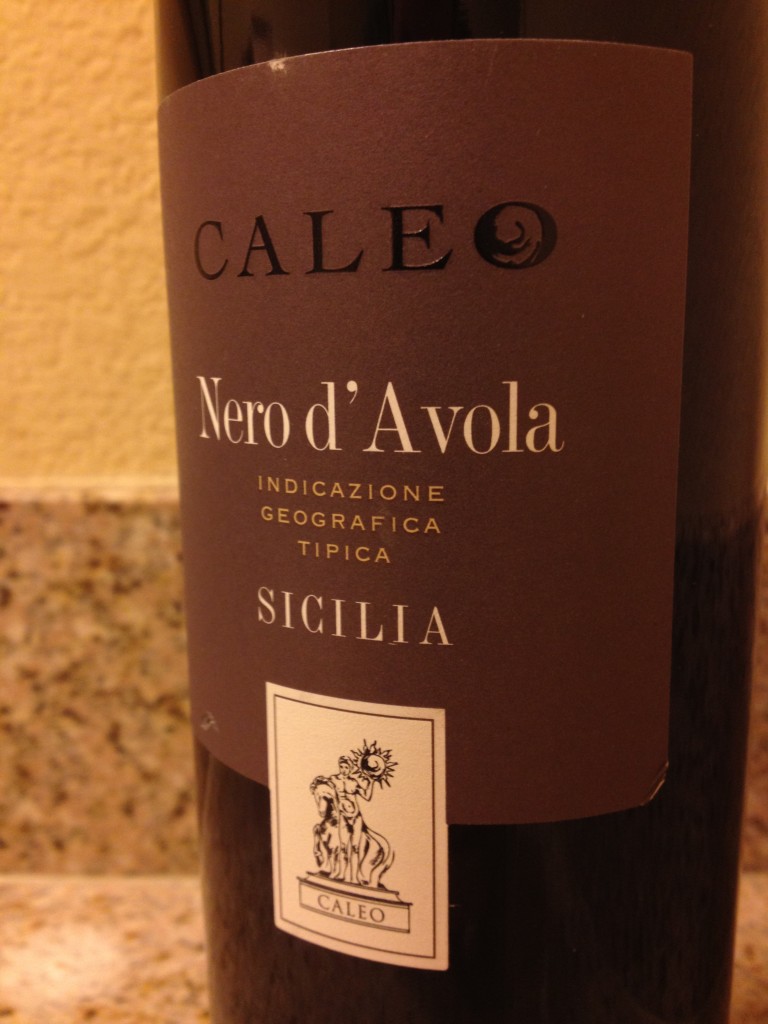 Nero d'Avola is a rustic varietal that evokes the heat of Southern Italy through their its dark and  jammy depths.  Almost always, they also represent good value for money, providing dark fruits, moderate tannins, and a warm disposition.  Given Caleo's history on First Pour Wine with 2010 Salice Salentino, the 2011 Caleo Nero d'Avola should be well produced Italian wine on a reasonable budget.  Can it maintain the tradition of well developed southern Italian reds, or is it just a cheap clunker?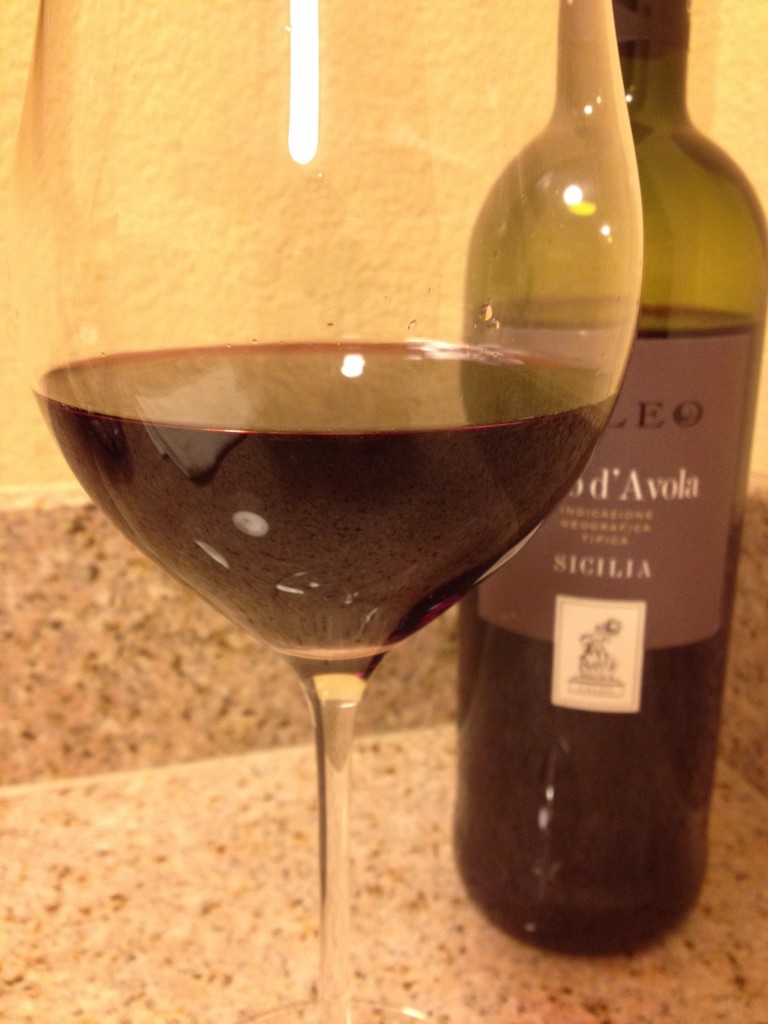 Sight: Ruby red, slightly brickish.
Smell:  Very plummy, hints of spice and damp earth, and a slightly balsamic note.  There's a slight cherry syrup riff in the background.
Sip:  Very smooth to start, and then gets quite round.  There are plenty of earth, and many cinnamon, nutmeg notes.  Plum, cherry, and balsamic touches accentuate a slightly burned grilled fruit note. There's a light acidity. [A.B.V. 13%]
Savor:  The finish gets a touch of barnyard and plum skin.  It lingers somewhat tannicly for a bit before disappearing.
2011 Caleo Nero d'Avola is an alright example of the wine with some interesting characteristics.  While the slightly grilled fruit and balsamic flavors are amusing, the character of the wine is a bit much on it's own.  The earthy flavors are a nice compliment to the fruit, but it's all a bit wet and cooked.  Nice for the price, but for a few dollars more there are much better Nero d'Avola available.
Verdict:  Phoning it in
Sicily (Indicazione Geografica Tipica, IGT)
Price: $4.99
P.S. One final thought, this wine has one of the most annoying synthetic corks I've come across.  It's really hard to grip to get in, out, or off the corkscrew.