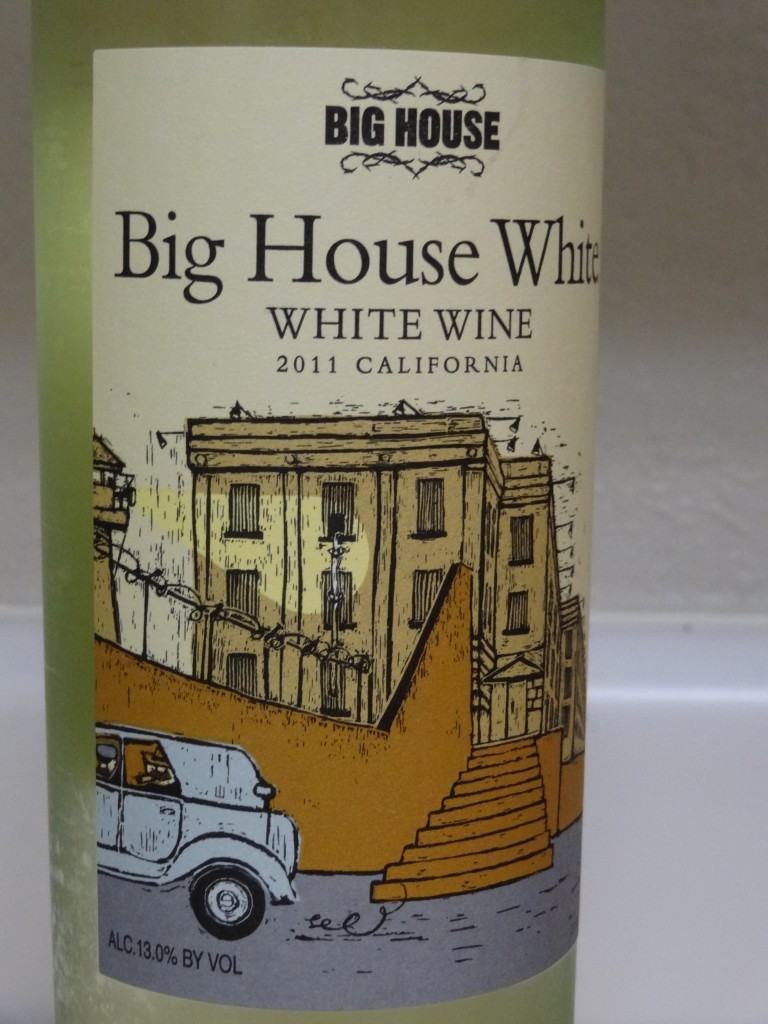 Twice in the past month, a wine at a tasting has jumped up and blown my mind.  The first time it was 2010 Grove Winery Merlot, which brought amazing old world flavors out of the North Carolina soil.  This of course made it a lot less common.  The most recent though, is 2011 Big House White.  Perhaps the prison on the bottle has started down from some of the wine shelves while you're shopping.  Who thinks wine and prison?  Regardless, 2011 Big House White has trapped every unusual grape in the Livermore and Ripon areas of California. (They're listed below the fold.)  Can this make up of bottle convicts make a mind blowing white, or does 2011 Big House White need to serve a longer sentence.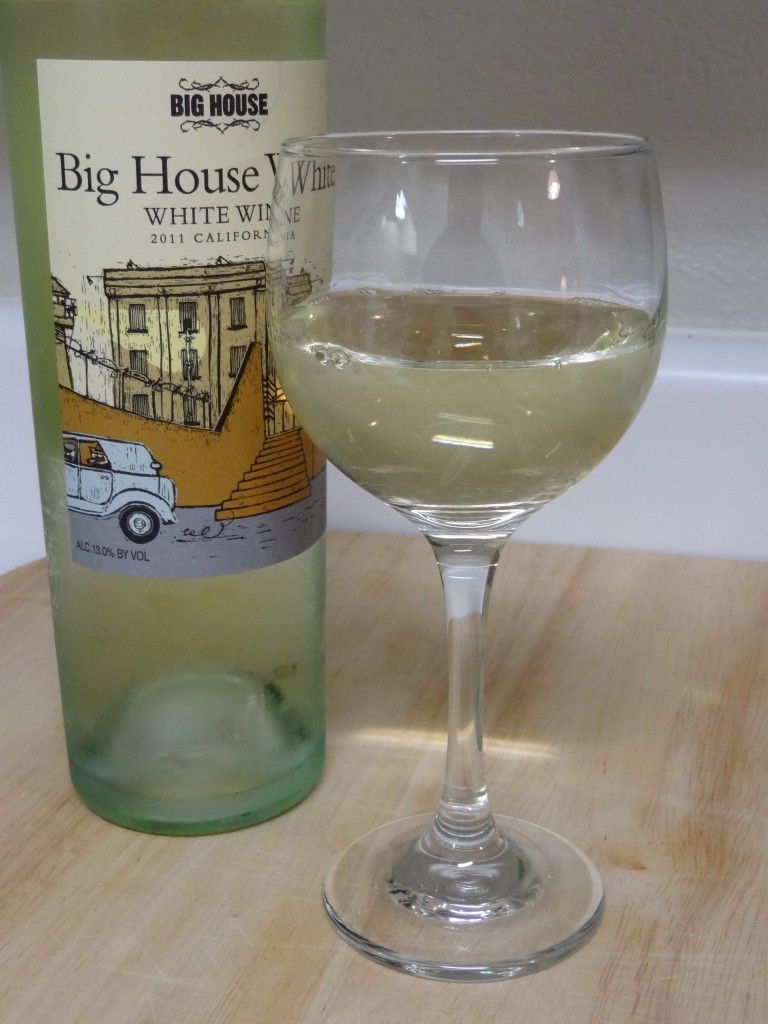 Sight: A moderate gold with hints of green.
Smell:  Lychees and grapefruit jump out, surrounded by white carnations, lilies, and orange blossoms.  Touches of papaya.
Sip:  A very subtle sweetness is eliminated by a huge wave of lychee and grapefruit driven acid.  The floral characteristics keep going, and include notes of orange pith and tropical fruits.  It's a little green too.  The mouth feel is moderate. [A.B.V. 13%]
Savor:  The floral notes finish a little pithy, with lychee and grapefruit joining in.  The finish is quite long.
2011 Big House White has a ton of bright characters and a massive flavor burst.  The lychee, grapefruit, floral notes, and huge topical flavors are amazingly deep.  The acid is border line too much, but with food, it should temper and make for great food pairings.  Thanks to the base grapes like of Gruner Veltliner, Gewurztraminer, and Viognier, this wine is great for Thanksgiving and spicy fare.  The acid from Sauvignon Blanc helps keep it ready for nearly any food.  2011 Big House White is an absolute must try for fans of white blends.  At the price point, it's a lot more fun than prison suggests.
Verdict:  Huge Flavor, Lychee, Grapefruit, Popping Acid, Floral
Price: $7.99
Livermore / Ripon, California
Blend: 22.7% Malvasia Bianca, 15.9% Gruner Veltliner, 15.7% Sauvignon Blanc, 9.2% Gewürztraminer, 7.9% Riesling, 7.3% Chenin Blanc, 6.1% Muscat Canelli, 5.2% Viognier, 4.5% Verdelho, 4.4% Albarino, 1.1% Pinot Gris
http://www.bighousewines.com/
Looking for a second opinion?  In My Glass has you covered