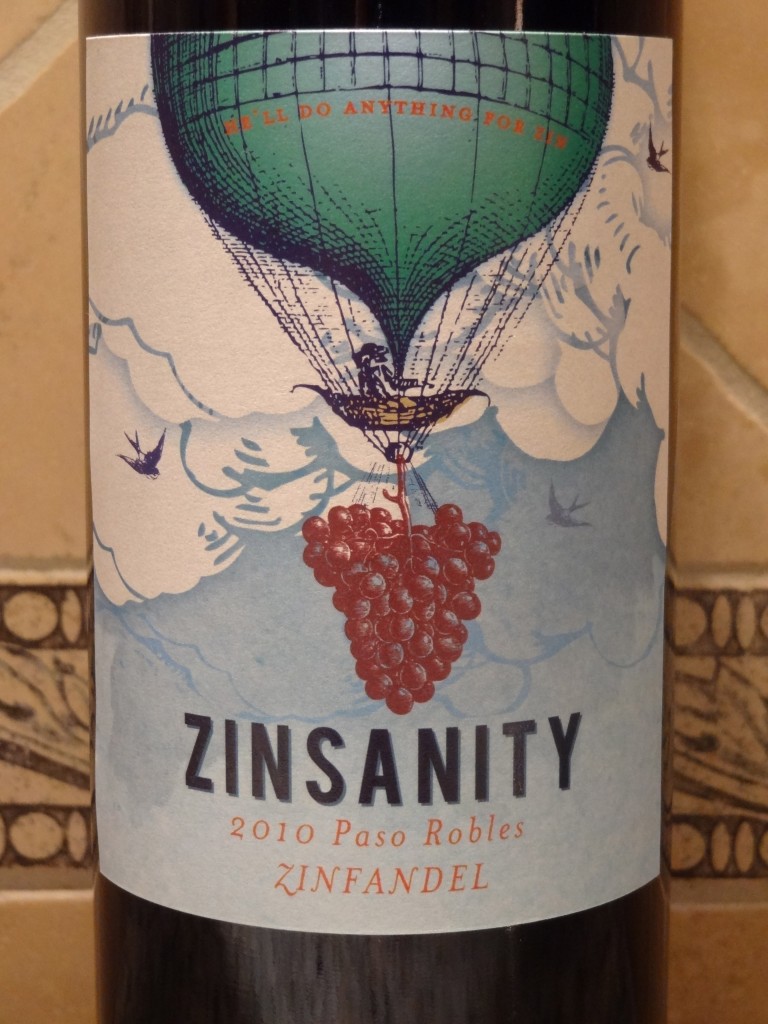 Zinfandel is one of the most difficult wines to predict.  It can produce anything from the notorious white zinfandel to a deep, dark, jammy red.  It can also be made into a Port.  As a result, you don't always know what you're getting into.  Which way does 2010 Zinsanity Zinfandel go?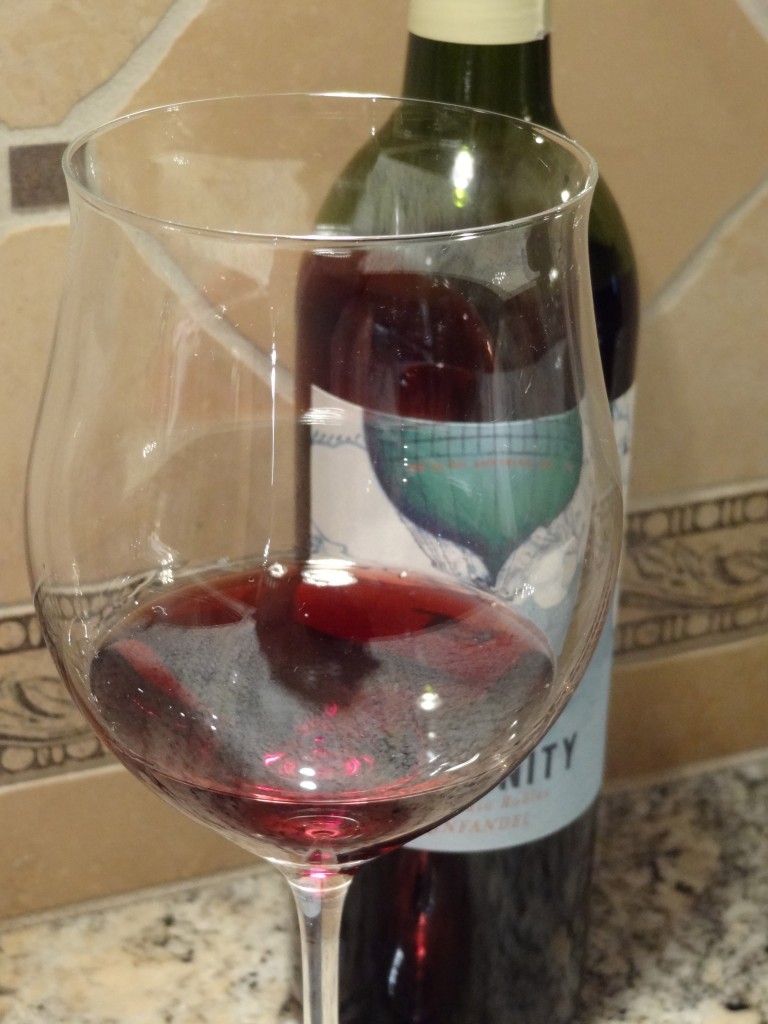 Sight: 2010 Zinsanity Zinfandel pours a bright red, subdued magenta.
Smell: Raspberry, red current, cherries. Fairly simple and straight forward nose, light elements of earthiness.
Sip: Leads off bright and light, flavors of cranberry and not fully ripened raspberries are predominate.
Savor: The finish is short, and not overly powerful. Light tannins compliment subtle red berry flavors.
2010 Zinsanity Zinfandel is simple, fruit, and straightforward. Nothing is overly standout about the bottle, either positive or negative. The acidity is well balanced for food, but $9.95 is rather steep for whats in the bottle. Not the best or the worst, but 2010 Zinsanity Zinfandel is a potentially good partner for pizza or barbecue.
Verdict: Red fruit, light, bright, Simple
Price: 9.95
Paso Robles, California