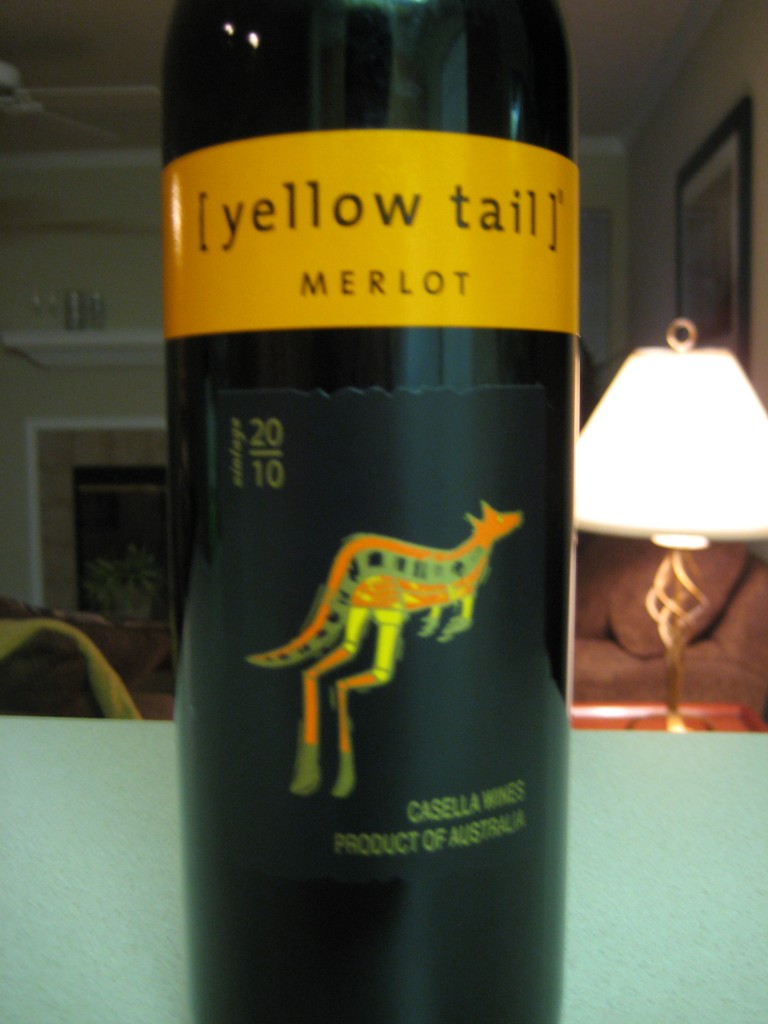 It's been a while since the last yellowtail, it hard to say much has changed with the iconic brand.  As usual, they're trucking away, making boatloads of wine and money, and all to keep people happily quaffed for less than most 6 packs.  The last wine was Sauvignon Blanc, something South Eastern Australia isn't that renowned for, so they sought help from the kiwis.  This time around, the 2010 Yellowtail Merlot is 100% from Oz, but can it pull a wallaby out of it's neck?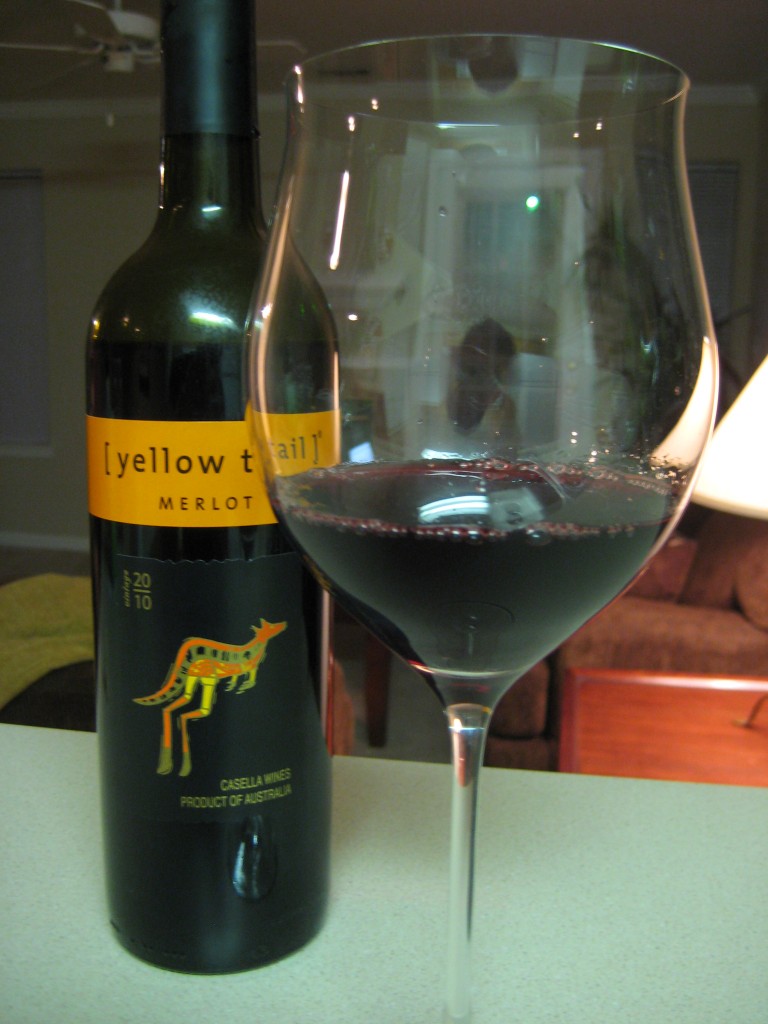 Sight:  It's on the darker side, approaching a chocolate red and deep purple.
Smell:  There's a definite plum and blackberry element to the nose.  There's a certain amount of dried cranberry and blueberry as well.  There's a touch of juniper pop as well.
Sip:  There's a subtle sweetness, and simultaneously a rather peaked note of cranberry and juniper.  The note is surrounded by unripe raspberries and blackberries, with plenty of plum skin, and a bit of plum.  The mouth feel is moderate, but so hot.  Tannins are rather shallow.
Savor:  There's nice black plum and currant note that streaks along at the end.
Overall, Yellowtail Merlot is a very nice merlot for the price, but nothing to write home over.  As a daily drinker though, this will pair nicely with most red meat dishes, as well as many pastas.    It would also be an okay bottle to keep around for the holidays for folks that don't want to spend a lot, or as a back up bottle once the good stuff is gone.
Verdict:  Bouncing by
Price:  $4.49
South Eastern Australia
http://www.discoveryellowtail.com/