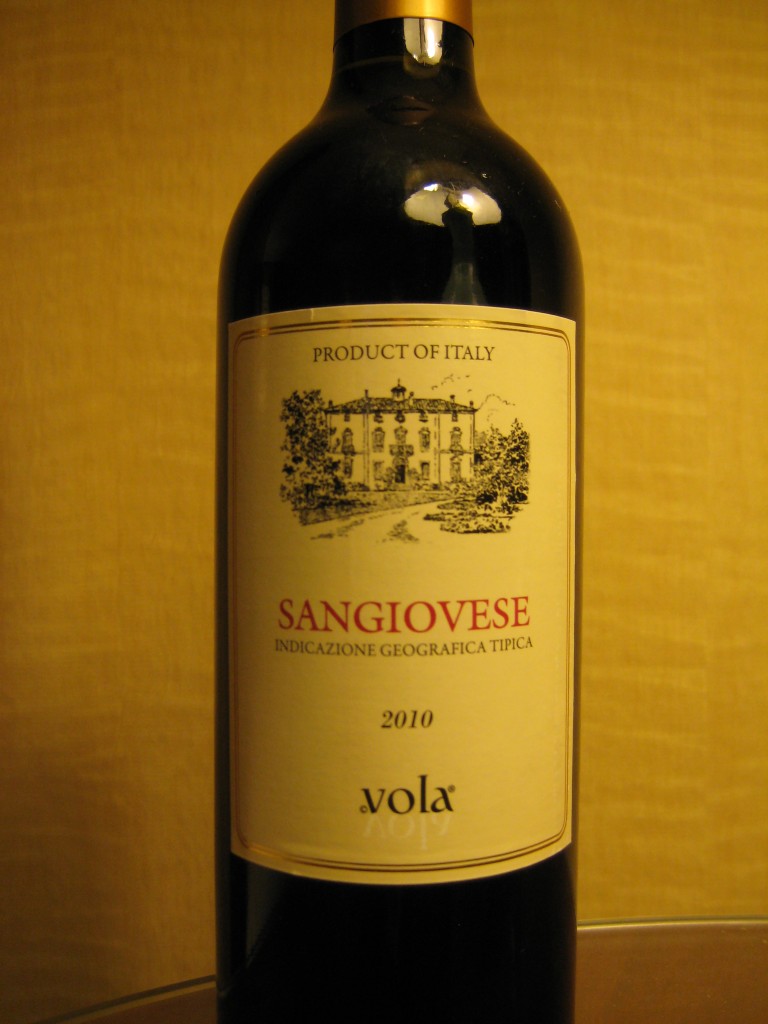 The last experience with Vola was surprisingly good for the money.  That being said, it's worth taking a spin on their Sangiovese.  Made from 100% Sangiovese and from Puglia  (the heel of the Italian boot), this wine is an I.G.T.  Which should represent decent quality. Should is the keyword, but does Vola know that?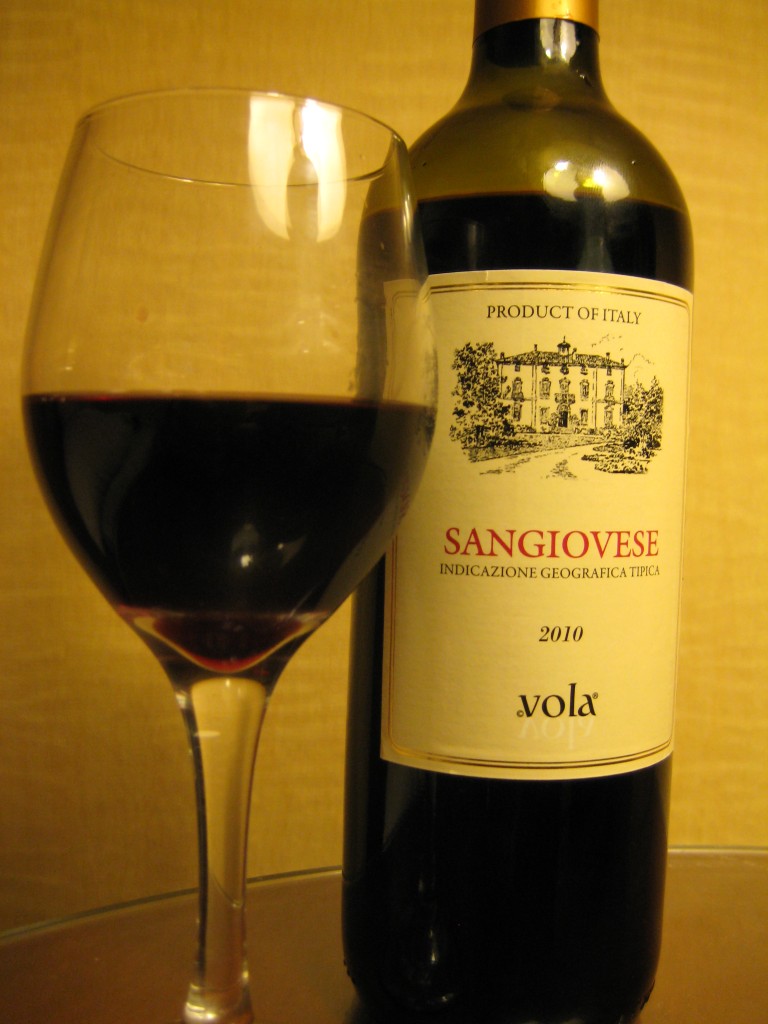 Sight:  Light purple garnet, somewhat translucent.
Smell: Cherries and mixed berries, lightest hint of vanilla.  Very simple.
Sip:  Light to moderate mouth feel, pleasant black cherries with a smooth oakiness.  A hint of sweetness and earth, possibly from being so far south and in the heat.  [ABV 13%]
Savor:  Just-short of ripe strawberries with moderate tannins, and a bit young on the finish.  The finish lasts for a good amount of time though.
Overall, much like the Vola Trebbiano Pinot Grigio, the Sangiovese is surprisingly good for the money, and definitely worth a try.  Especially worth while with robust Italian dishes or even just a meatball sub.
Price: $2.99  [Trader Joe's exclusive?]
Puglia, Italy