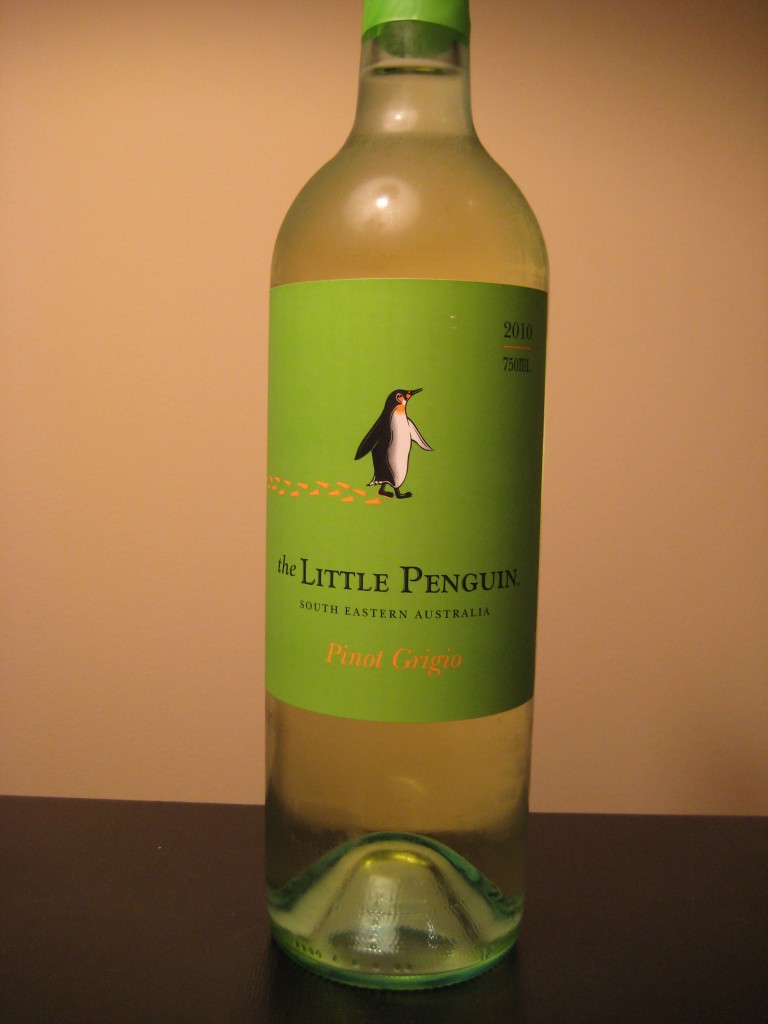 The Little Penguin has three distinct attributes on First Pour Wine.  First, it's connection to South Eastern Australia's value priced, mass produced wine segment has been noted multiple times.  Second, it's cute critter marketing has come up with almost every bottle with an animal on it. Third, despite these two facts, there's yet to be a bottle of it reviewed.  While not specific to the brand itself, there's also the little fact that a Pinot Grigio still hasn't managed to capture a recommendation.  Can 2010 The Little Penguin Pinot Grigio waddle in for the win, or is it just an overpriced chicken?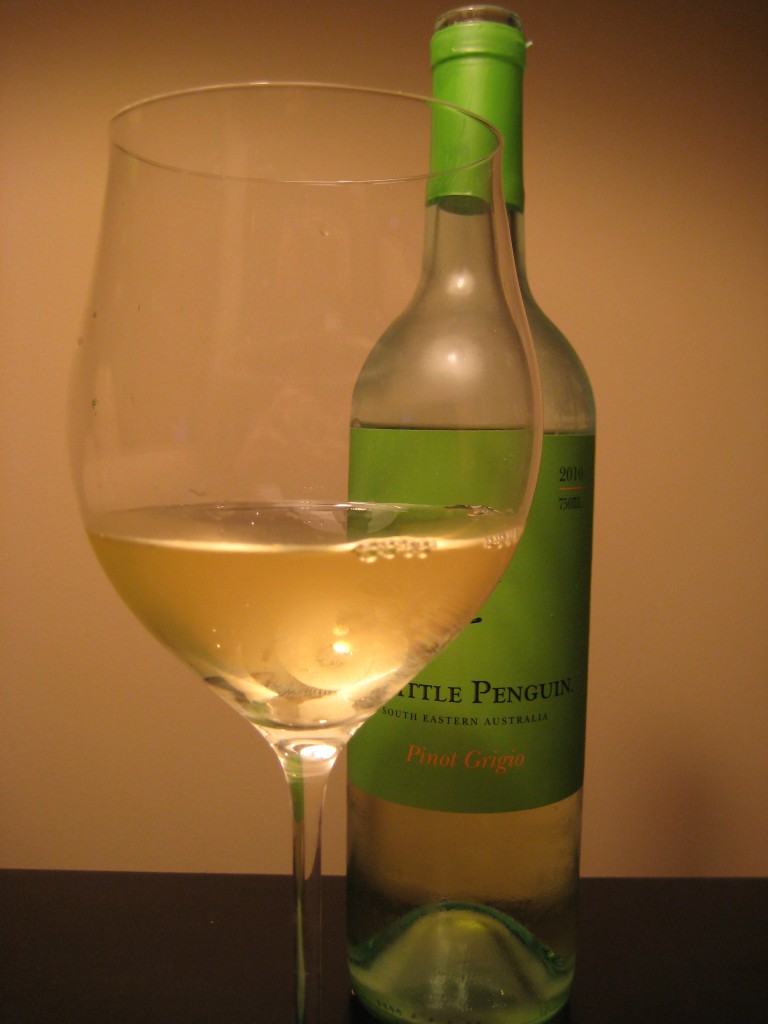 Sight:  Light gold, surprisingly gold for a Pinot Grigio.
Smell:  Apples, lemons, and limes.  The nose is a little on the green side, evoking memories of grass, and a bit minerally as well.
Sip:  The mouthfeel is moderate, and there's a distinct clementine, lime, red apple flavor.   It's very crisp and refreshing, even straying ever so slightly into the honeydew cantaloupe region of the flavor spectrum.  The sheer strength of it's acidity with that touch of green makes it a touch reminiscent of Sauvignon Blanc like. [A.B.V. 11.5%]
Savor:  The aftertaste lingers quite a while, but it's very subtle and unpronounced.  The closest description is like wrapping a lemon or lime peel around a wet rock from the playground.
Overall, 2010 The Little Penguin Pinot Grigio is a rather plucky little bottle for $5.99.  While it might lack complexity and refinement of it's punchier $15 plus old world cousins,  it's certainly no slouch.  Perhaps the only question is why it's so green.  It seems as though perhaps their could be more fruit and less herbs.  That being said, it does a good job channeling a lot of fruit, and fans of Pinot Grigio or Sauvignon Blanc should give it a shot.
Verdict:  Green Penguin
Price: $5.99
South Eastern Australia
http://www.thelittlepenguin.com/ or 1-800-255-9966