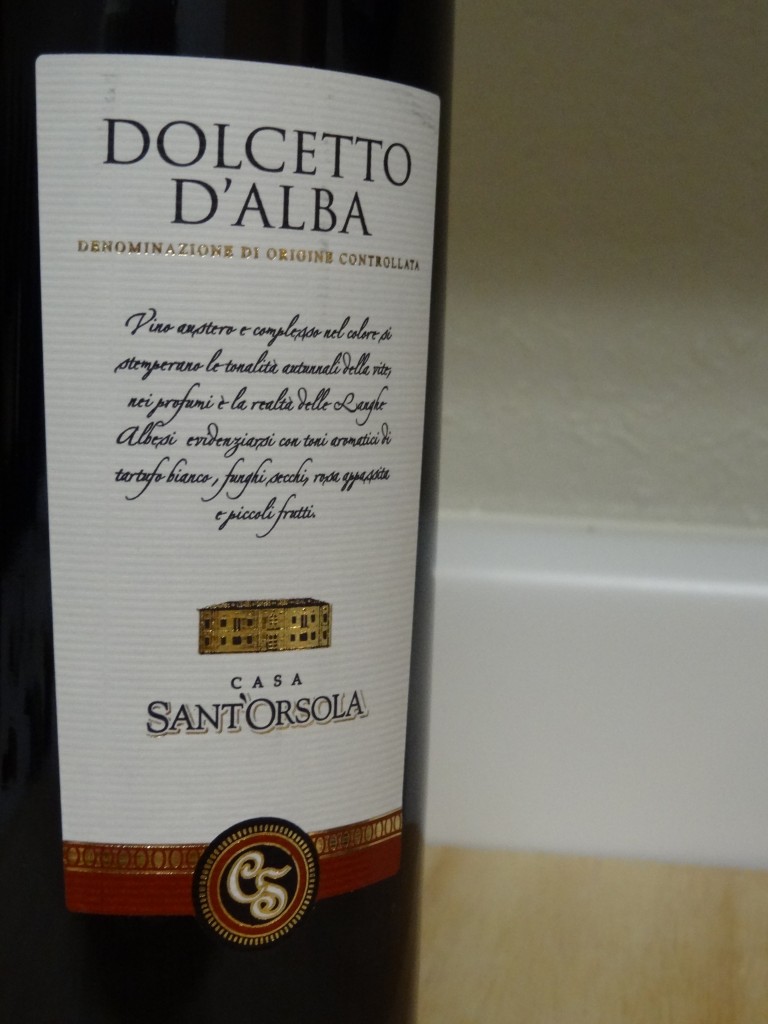 Dolcetto is one of those grapes that is most prominently known for its ability to grow in one region, primarily Piedmont, in the northwest of Italy.  The Piedmontese have named this grape 'little sweet one' due to it's tendency to ripen early, and it's low acid relative to barbera.  While somewhat temperamental, the easy to grow nature of this grape, combined with the difficulty of growing barbera and nebbiolo nearby, means that dolcetto fills a nice little niche for the Piedmontese.  So can 2010 Sant'Orsola Dolcetto D'Alba prove why the folks in Piedmont love this varietal, or should we hold out for barbera?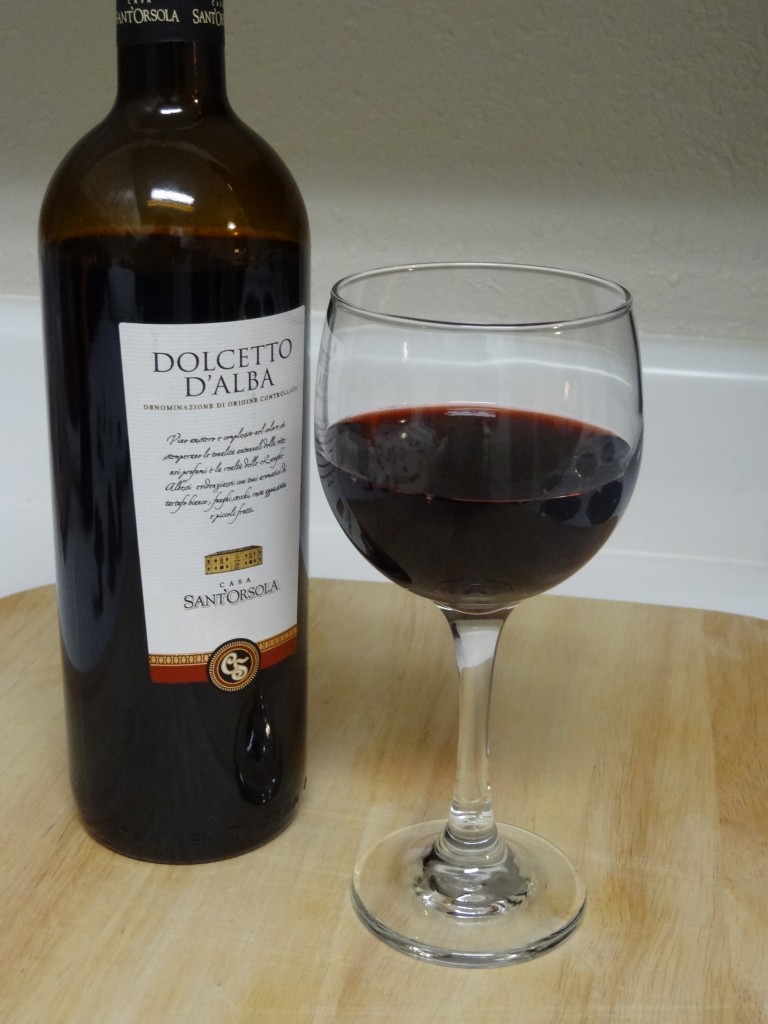 Sight:  It's a dull, magenta color.  Deeper purple in the middle.
Smell:  A prune, raisin, plum smell radiates off the top.   Light spices complement the nose. More fresh than.
Sip:  There's a bit of a bitter start off that leads into a bit of anise, sliding toward concord grape and black plum skin. There's also a bit of tobacco and leather.  The flavor is very dark, juicy, and slightly concentrated, complimented by a moderate body and low level of acid. [A.B.V. 12.5%]
Savor:  The black plum and prune flavors return with a bit of tobacco, the tannins are firm, but not over powering.  The finish is slightly bitter.
2010 Sant'Orsola Dolcetto D'Alba is a nicely tannic and acidic wine with plenty of spicy, dark fruit flavors.  The slightly bitter finish and lower acidity is perfectly characteristic of dolcetto.  While it could be spicier, there's a good amount of dark fruit and a pleasantly lively mouth feel.  For red drinkers, this may complement turkey very well,  and the slightly spicy nature gives it an added depth for sides.  2010 Sant'Orsola Dolcetto D'Alba is a fun, unique pairing for turkey day that's worth a try.
Verdict:  Prune, Tannin, Black Plum, Tobacco
Price:  $9.99
Cossano Belbo, Italy