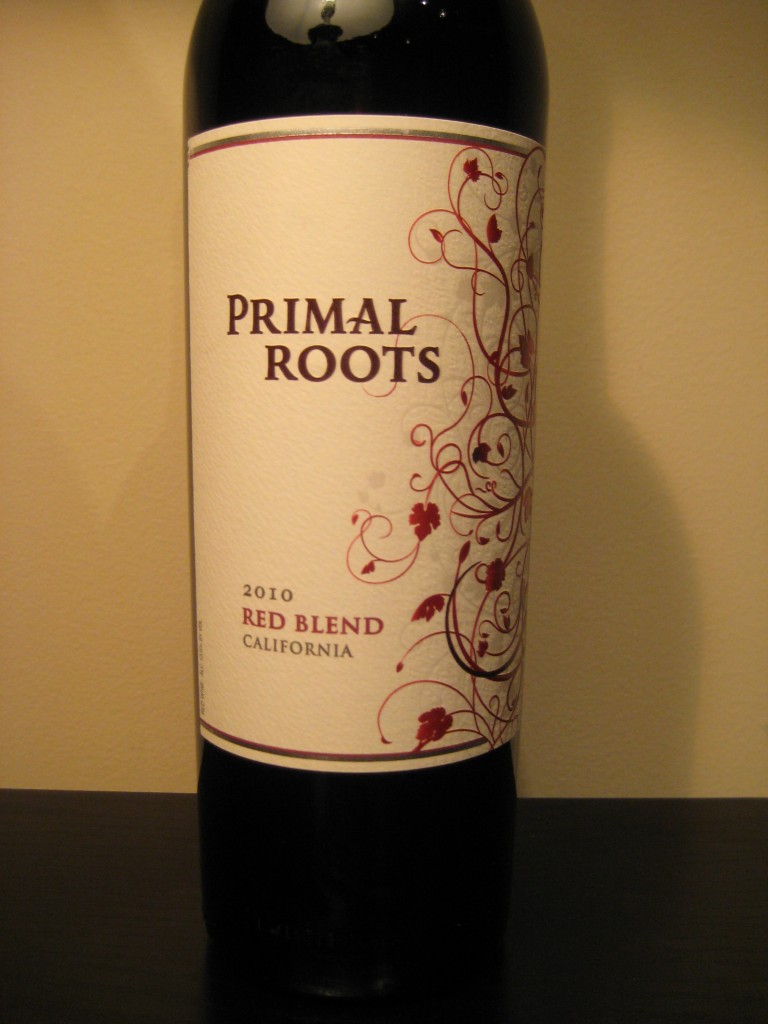 Merlot, Syrah, and Zinfandel.  Three prominent and well growing grapes in California, each with their own bold personalities.  Sometimes bold personalities make for something amazing, like Abbot and Costello, or the Three Stooges, or a cabinet of rivals.  Other times, you get a Tea Party Debate or Charlie Sheen's roast.  Which way does 2010 Primal Roots Red Blend lean?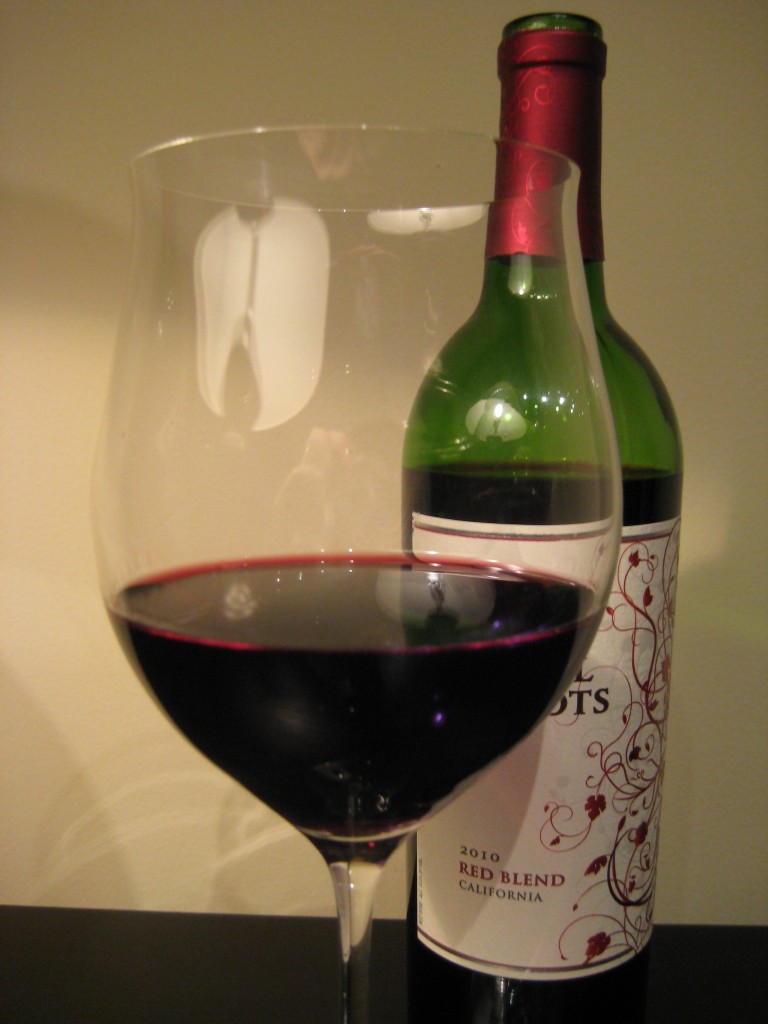 Sight:  Bright, pretty pink.  Slightly on lighter side of purple, somewhat see through.
Smell:  A deep mocha smokey smell mixed with raspberries, chai, and plum.  There's notes of vanilla and blueberries as well.
Sip:  It's rather light, but smooth.  The tannins are soft and subtle.  There's tea, strawberry, chai, and raspberry, with background notes of espresso.  The acid is a nice touch in a thicker wine. [A.B.V. 13.5%]
Savor:  The aftertaste is surprisingly earthy, with plenty of espresso, fresh soil, and raspberry jam.
2010 Primal Roots Red Blend works pretty well with itself.  That being said, this wine is one of many in the growing segment of Merlot, Syrah, Zin.  They work well together, but they're typically predictable and share the same characteristics.  A little more terroir focus could make them stand out in unique ways.  That being said, 2010 Primal Roots Red Blend is very smooth enjoyable wine for under $10.  Give it a try for red wine with darker flavors.
Verdict:  The Usual Suspects
Price:  $9.99
California
Blend: 43 % Merlot, 37 % Syrah, 20% Zinfandel
Everything you wanted to know, and some things you didn't: Primal Roots PDF