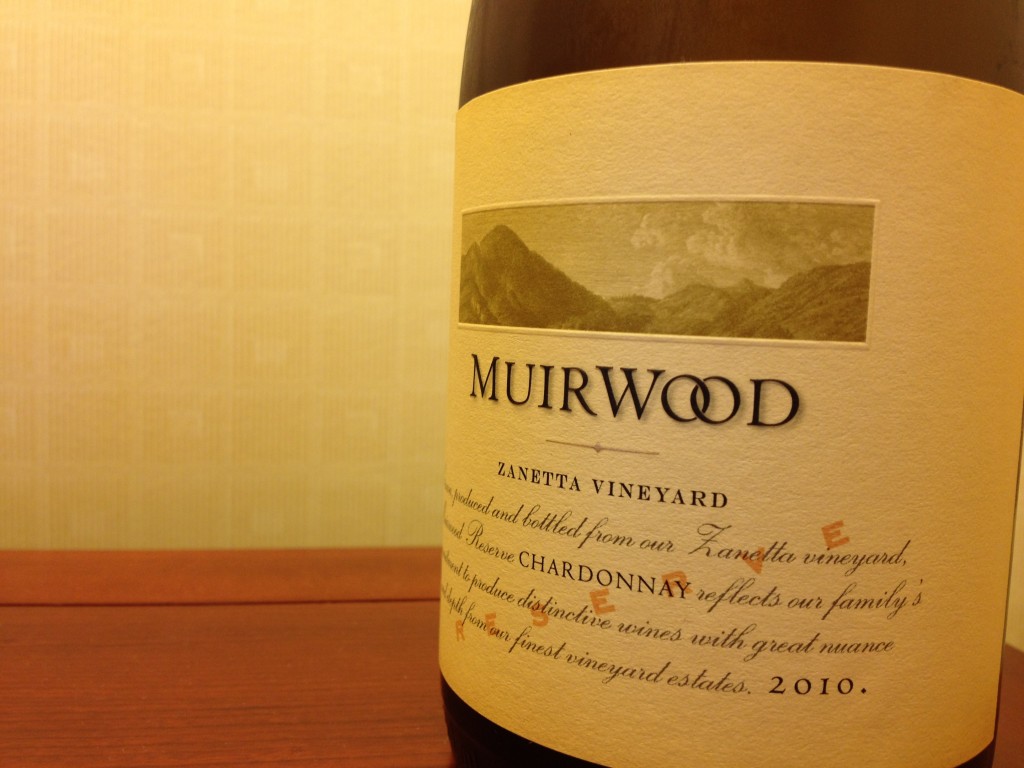 A few weeks ago, during the launch of Back to Wine Basics 2012, we stumbled across 2010 Muirwood Chardonnay.  It was a wonderfully balanced combination of oak and fruit, making it an ideal candidate to show the pleasing potential of chardonnay.  With that in mind, and looking for something a little bit special, it seemed worth it to try their 2010 Muirwood Zanetta Vineyard Reserve Chardonnay.  This slightly more upscale version features grapes from the Zanetta Vineyard, barrel fermentation, aging sur lie (this means on the dead yeast, it provides a yeasty, toasty, or nutty notes), and 8 months of barrel age in French and American oak.  Can this wine keep it's balance with all that oak, or is it spiced and diced.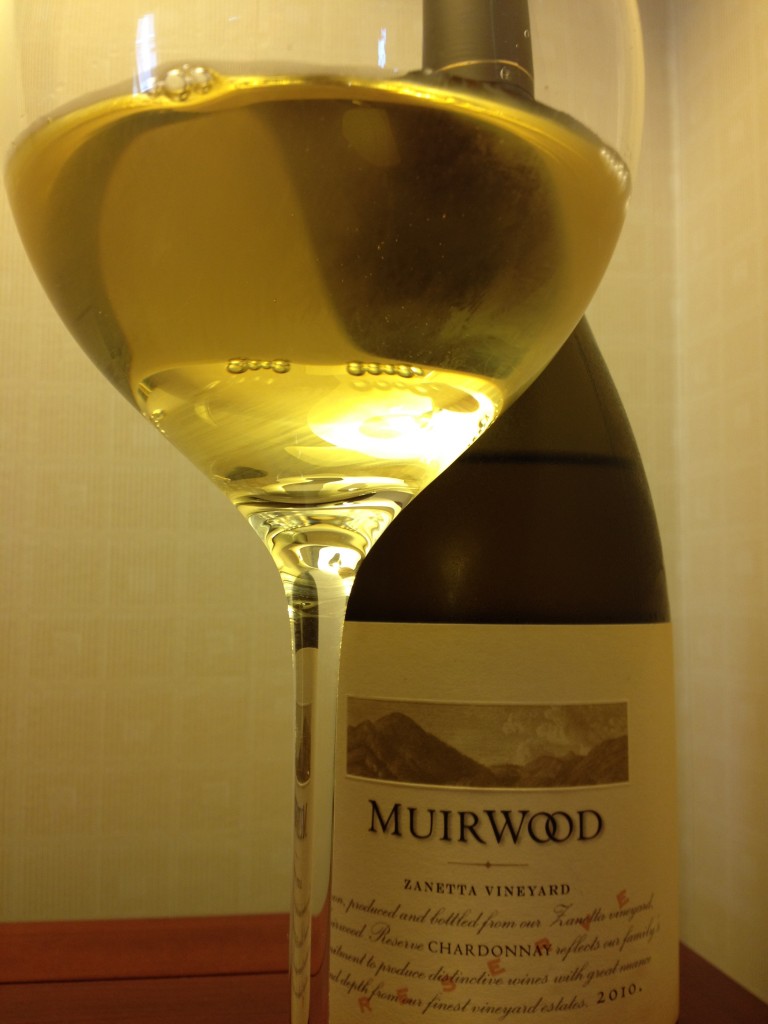 Sight:  Deep gold, like visiting a jewelry store.
Smell:  It's a got a strong pineapple backdrop, with notes of stonefruit and pear,  surrounded by a bombardment of vanilla and spicy smells, including cinnamon, nutmeg, clove, smoke, charred barrels, cumin, and cedar.  There are some light nutty notes, like toasted pecan.
Sip:  The sweetness in the first touch drops off like a penny from the top of the empire state building.   It sits bright on the palate, and has a firm weight about it.  It's very nearly thick. The start of the cinnamon and nutmeg spices lace with lemon and peach.  The wine develops more into vanilla and white chocolate with notes of mango, before sliding subtly smokey. [ A.B.V. 13.5%]
Savor:  On the downturn it runs back through a minor white chocolate, clove, and pear phase before lingering in a slightly light smoke.
2010 Muirwood Zanetta Vineyard Reserve Chardonnay is deep in the barrel, and thick in the glass.  This wine is powerful, and very oaky, smokey.  Fruit lovers will find little to love about this oak based power player.  It's an interesting experience, and the spices keep it dynamic, but it might be hard to enjoy on it's own.  It's hardier nature means that it might have some potential with heavy roasted meats, barbecues, and fatty meats like duck.  While not the most balanced chard, it represents a style which is less frequently made these days.  Barrel-affectionados should consider jumping in, other chardonnay lovers may want just a toe in to start.
Verdict:  I got you this, it's a barrel.
Arroyo Seco, San Martin, California
Price: $14.99