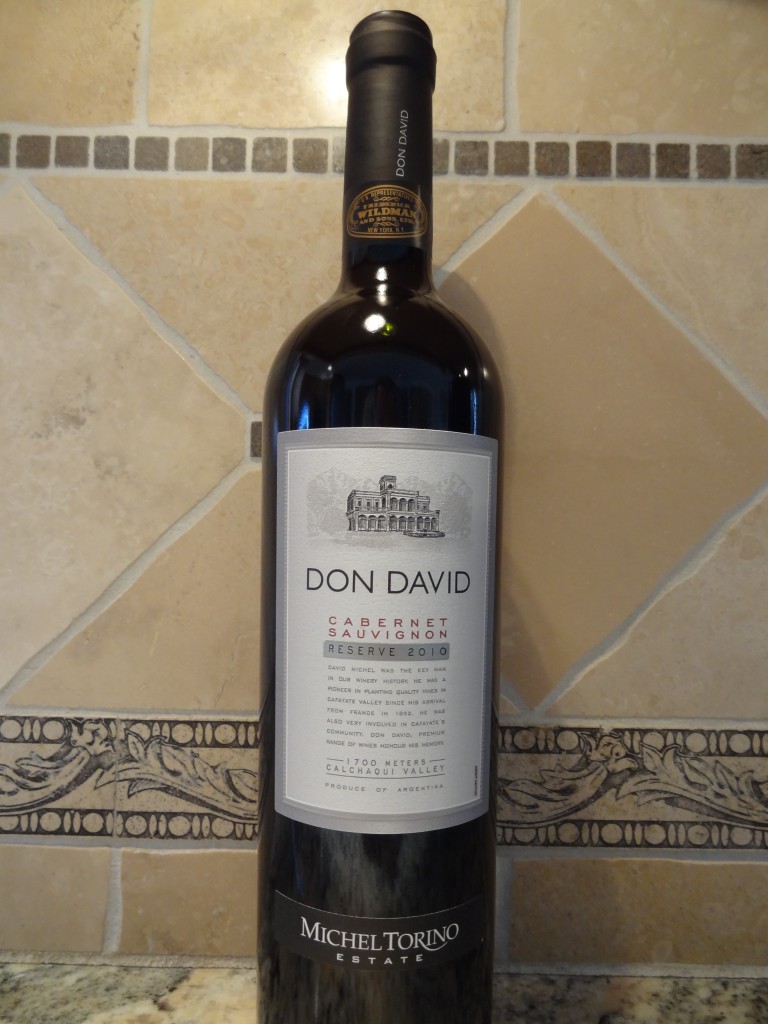 Climate matters, and 2010 Michel Torino Don David Cabernet Sauvignon Reserve comes directly from a very tall mountain in Argentina.  At more than a mile up, Don David boasts that his grapes can reach their maturity and retain their max fruit flavor thanks to the special climate.  Of course, microclimates can be very difficult to control, and even the best years don't always indicate great values.  So did the elevation help 2010 Michel Torino Don David Cabernet Sauvignon Reserve climb to greatness, or does this wine just have it's head in the cloud?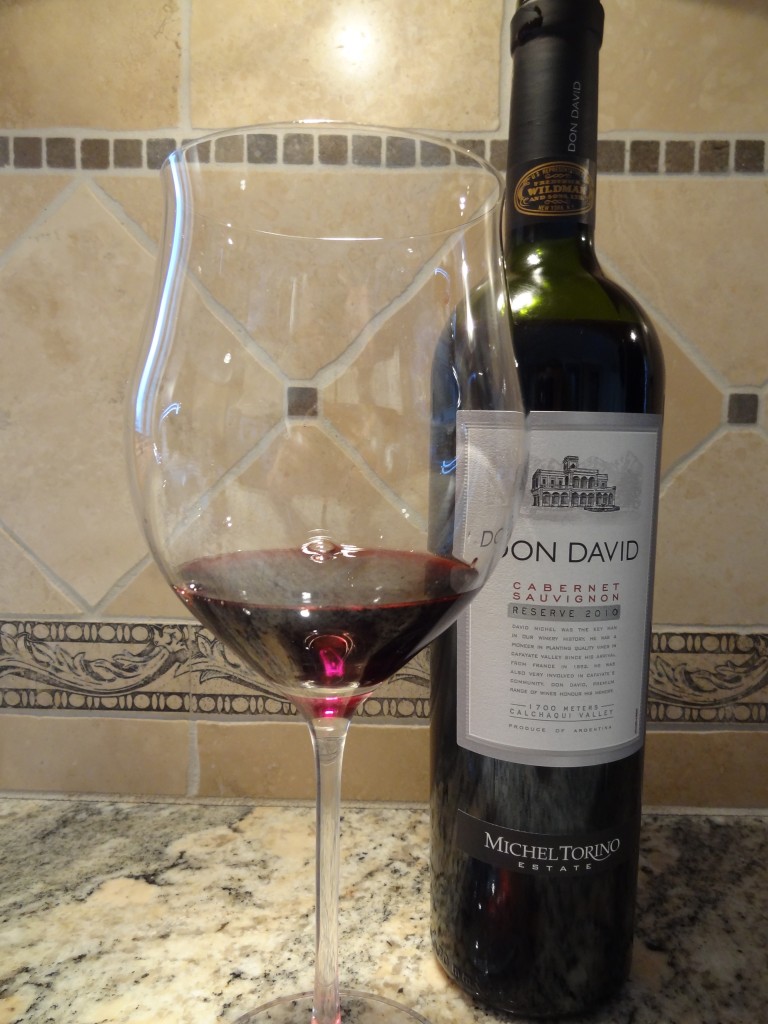 Sight:  A deep ruby core with orange-ruby edges.
Smell:  Blackberry and cherry are predominate, with notes of chocolate, licorice   There's some dried fruits like raisins and figs, plus a bit of the blackberry is more toward jammy side  Slightly Alcoholic.
Sip: The wine is pretty bright and lively, and still clearly quite young.  The flavors are very juicy, channeling under ripe blackberry flavors, dried cherries, and a bit of black currant.  There are also smokey notes and touches of black tea adding spice.  It feels full, and a touch hot.  [A.B.V. 13.9%]
Savor:   The tannins are slow to build, but laced with dried tobacco, and notes of dried berries.  The finish builds for quite a while.
2010 Michel Torino Don David Cabernet Sauvignon Reserve is juicy, spicy, and very bright.  The high alcohol content keeps it from being smooth, but the explosion of dark berry flavors drive this wine forward with flavor.  Make no mistake, the fruit flavors are the star of this wine, and provide plenty of complexity on their own.  Where it shines though is from the other elements, such as the tea like spices.  The combined acidity with the higher alcohol makes it a bit abrasive on it's own, but potentially good for food.  The bigger tannins will also help this wine pair with many grilled meats.
Verdict:  Juicy Dark Fruit, Subtle Spice, Hotter than Average.
Price: $12.95
Calchaqui Valley, Argentina