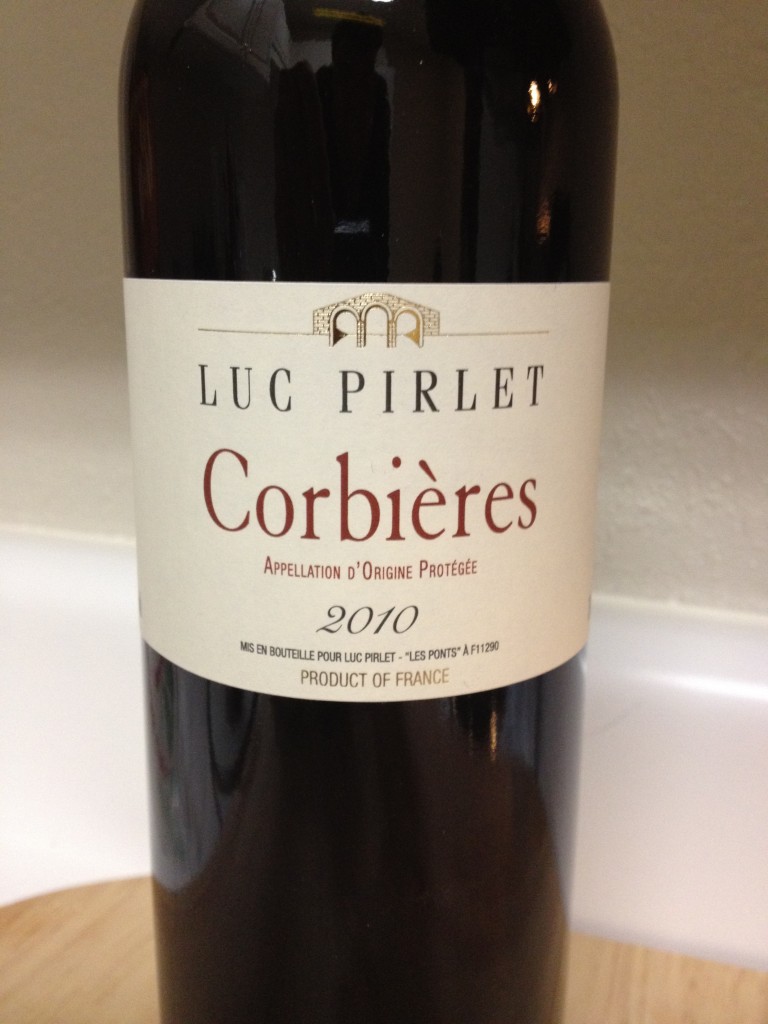 Typically the most highly regarded AOC (Appellation d'Origine Contrôlée) in Languedoc-Roussillon, Corbières specializes in juicy, rustic red blends with plenty of sunbaked earth and garigue. While the region typically focuses on the grape carignan, it also has plenty of syrah and mourvédre [which can add spice, body, and gamey character]. As a result, these wines have a large, fruity character. Hailing from Languedoc-Roussillon is 2010 Luc Pirlet Corbières, a red blend of Carignan, Grenache, and Syrah.   Will it make a fruity splash, or is it just too rustic for it's own good?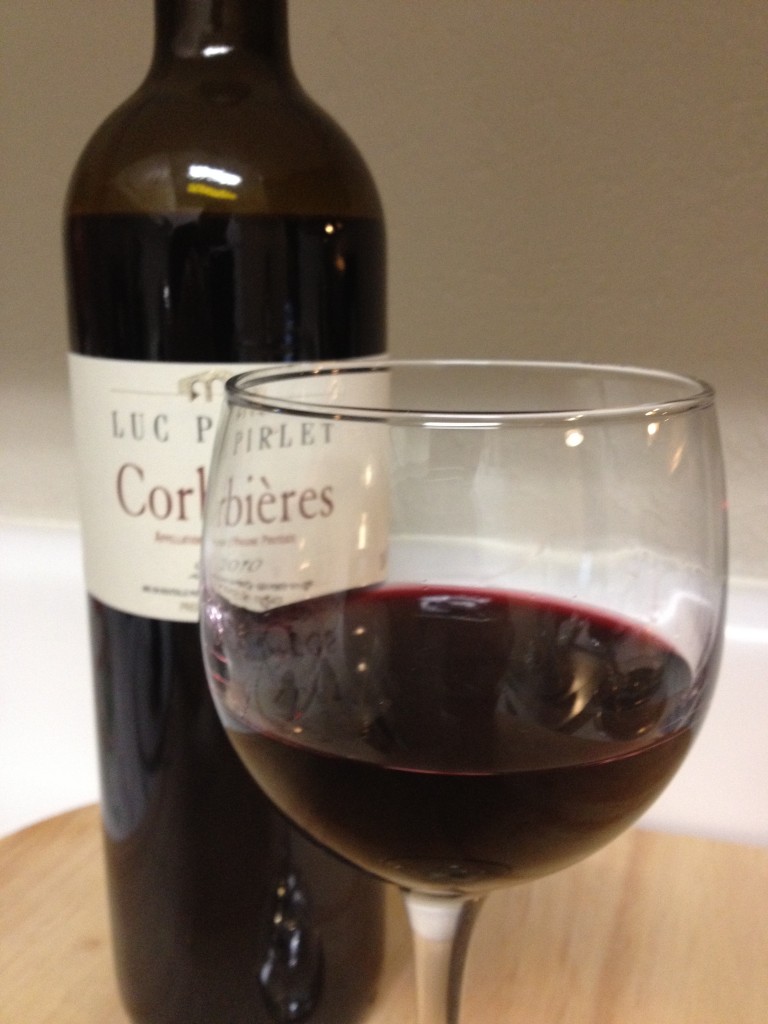 Sight: So magenta, with deep purple core.
Smell:  It's got plenty of black fruit, ranging from blackberries to plums.  There's a slight note of melted black cherry jello as well.    Dried and fresh cranberries erupt as the alcohol drifts upward.   The berries are down right explosive in the alcohol.  Strawberry licorice compliments the whole experience.
Sip:  The explosive fruit holds on the palate, picking up earthiness and very balanced acid.  Flavors of every berry imaginable explode and circle about the palate, mixing with anise and clove.  The flavors pick up complements of black pepper and garigue.  The body is full.
Savor:  The black fruit flavors proceed uninterrupted, bu slowly fade away in a mixture of plumskin and blackberry cores.
Overall, 2010 Luc Pirlet Corbières is a berry explosion that comes to an abrupt end.  This wine is a lot of fun, and would be an interesting pairing for a fattier fowl like duck in a sour cherry compote.  That's not to say that this wouldn't compliment some of the terrines and patés from the area, in fact, for goes together grows together this would most likely be an exceptional pairing.  Give it a try.
Verdict:  Berry Alcoholic
Price: $8.99
Blend: 50% Carignan – 30% Grenache – 20% Syrah
Corbières, France [Languedoc-Roussillon]
http://www.lucpirlet.com/