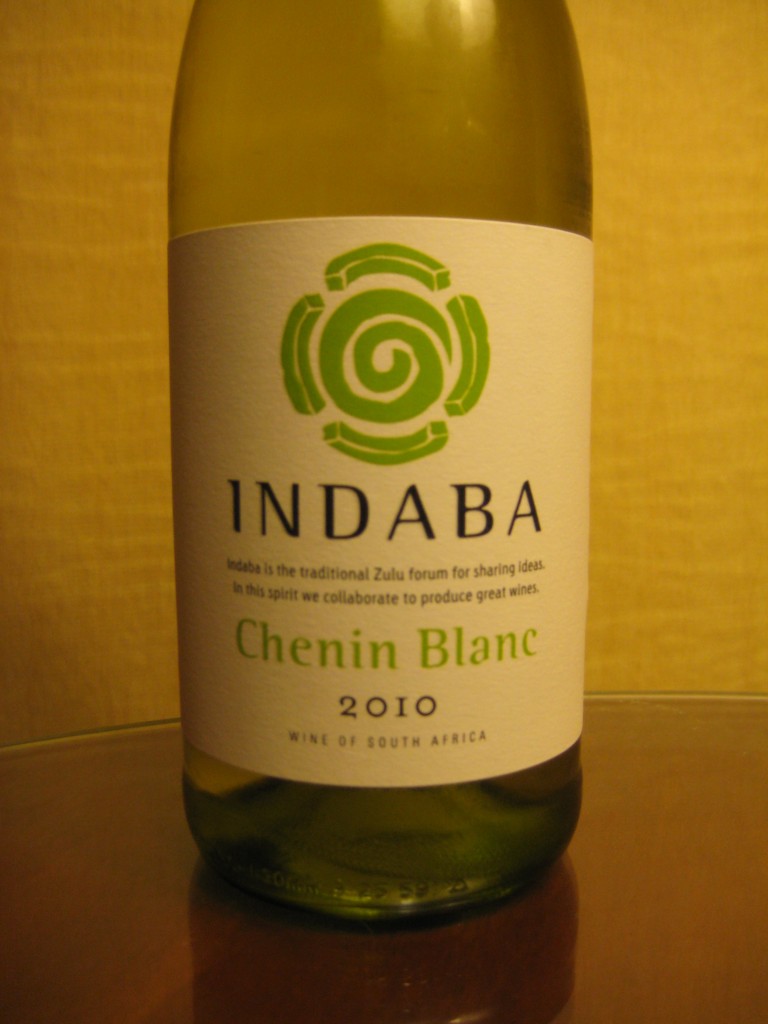 Chenin Blanc, the grape most celebrated for it's ability to become Vouvray and Savennières, is predominately grown in France and South Africa.  South Africa though, does not result in anything of the caliber of either of the named French counterparts.  Rather, South African Chenin Blanc frequently finds it's way into boxes.  Indaba Chenin Blanc has made a reasonably priced bottle, but does it show it's true heritage or should it be boxed up and shipped?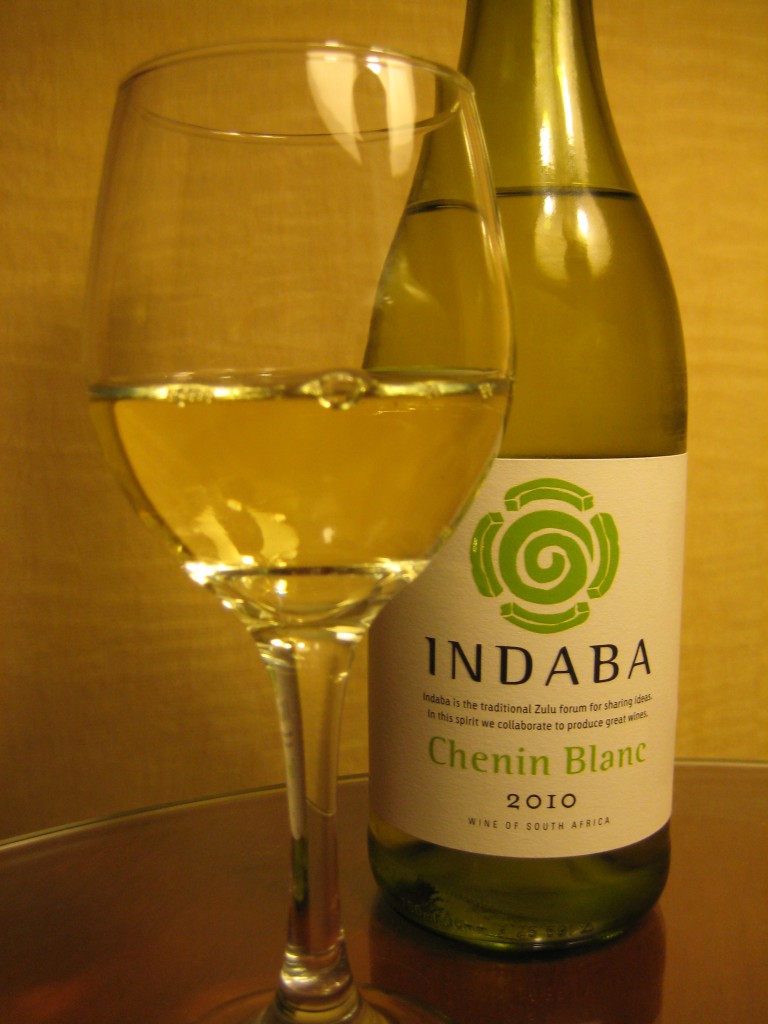 Sight:  It's a moderate gold, nothing unusual.
Smell:  Cantaloupe, but not particularly fresh cantaloupe.  It's also a bit orange blossom like, with hints of apricot and cedar.  A bit of stony character as well.
Sip:  Acidic, but not overly so, and heavy.  Citrus and honeydew are predominate, salt and wet stone make up the background.  Simple, slightly muddled.  [A.B.V. 13.5%]
Savor:  There's a brief, bright beautiful intense pop of apricot flavor, that quickly extinguishes into lemon, before vanishing.
Overall, it's a nice finish, but unfortunately, it doesn't taste or smell as good as it finishes.  Which is kind of shame, since it's one of the better finishes for wines on the site.  Overall, there's just something out of balance.  It's not a bad chenin blanc, but many French alternatives provide a better experience in the same price range.
Price: $7.99
Western Cape, South Africa
Wondering where Splurge Saturday is? Well unfortunately travel (and a corked bottle last weekend) have caused some delays. Be on the look out next Saturday when it resumes!