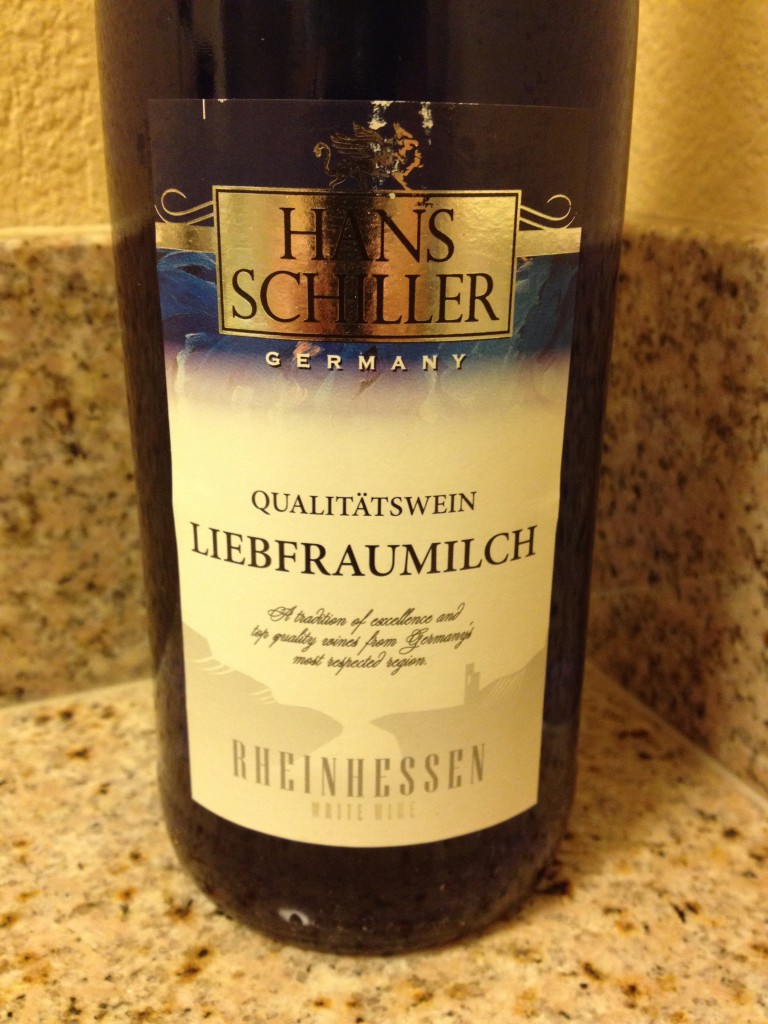 2010 Hans Schiller Liebfraumilch Rheinhessen is a white blend that hails from the Mosel region of Germany.  Renowned for it's riesling, this area produces fantastic white wines ranging from dry to sweet.  As we saw with Dr. Heidemanns-Bergweiler Riesling this area can produce amazing values, packed with sweet and dry elements, and tons of stone fruit.  While 2010 Hans Schiller Liebfraumilch Rheinhessen isn't pure riesling (it's part Müller-Thurgau), this area does well with whites.  At half the cost of the doctor, can this wine make a case for sale?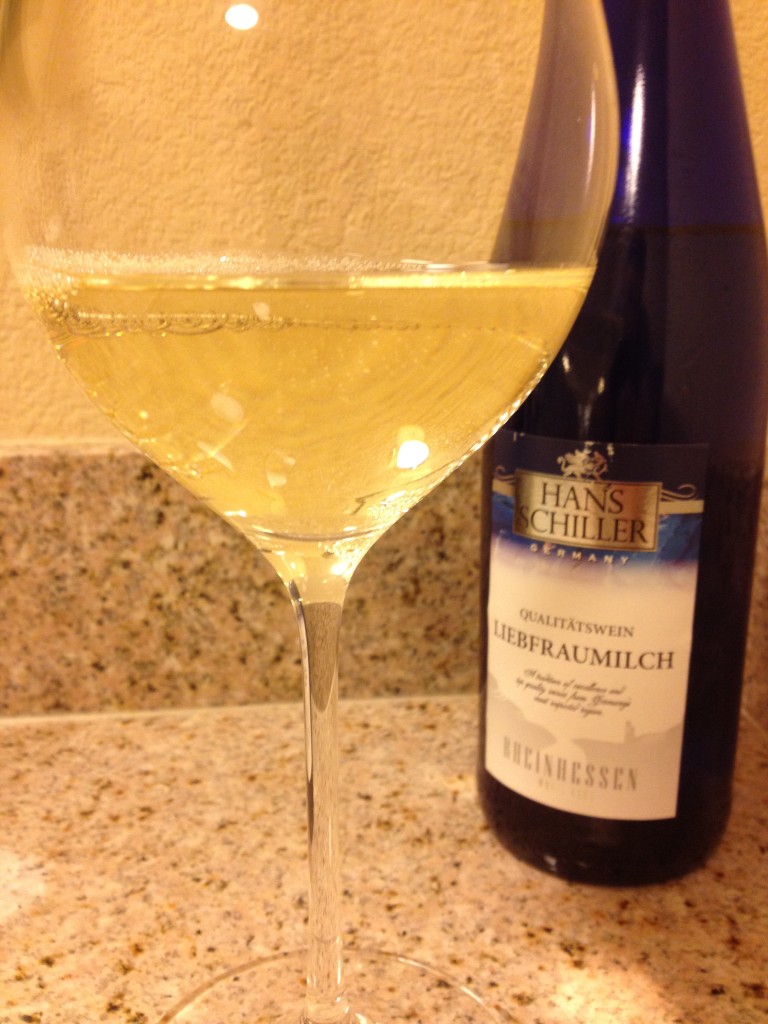 Sight:  It's a medium gold, just darker than straw.
Smell:  Apples, rubber, pear, and a lightly cider like note great the nose.  A lot of the fruit leans very green, and it has a light citrus smell.
Sip:  It's lightly sweet, but grabs some sour apple flavors soon after starting.  There are elements of green pears, more of that rubber flavor, and a touch of under ripe apricot.  The mouth feel is moderate from the sugar.  It feels dull though.
Savor:  The sour apple hangs around with a touch of rubber and lemon.  It lingers for a while.
2010 Hans Schiller Liebfraumilch Rheinhessen isn't exactly an enjoyable trip to Mosel.  It just doesn't convey quality in any of its elements, almost seeming a bit unripe at production.  Given the unnatural sweetness with the sour flavors, it needs a bit of work.  Spend the extra cash for the Doctor, and leave Hans at the store.
Verdict:  Rubs the wrong way
Mosel, Germany
Price: $3.99