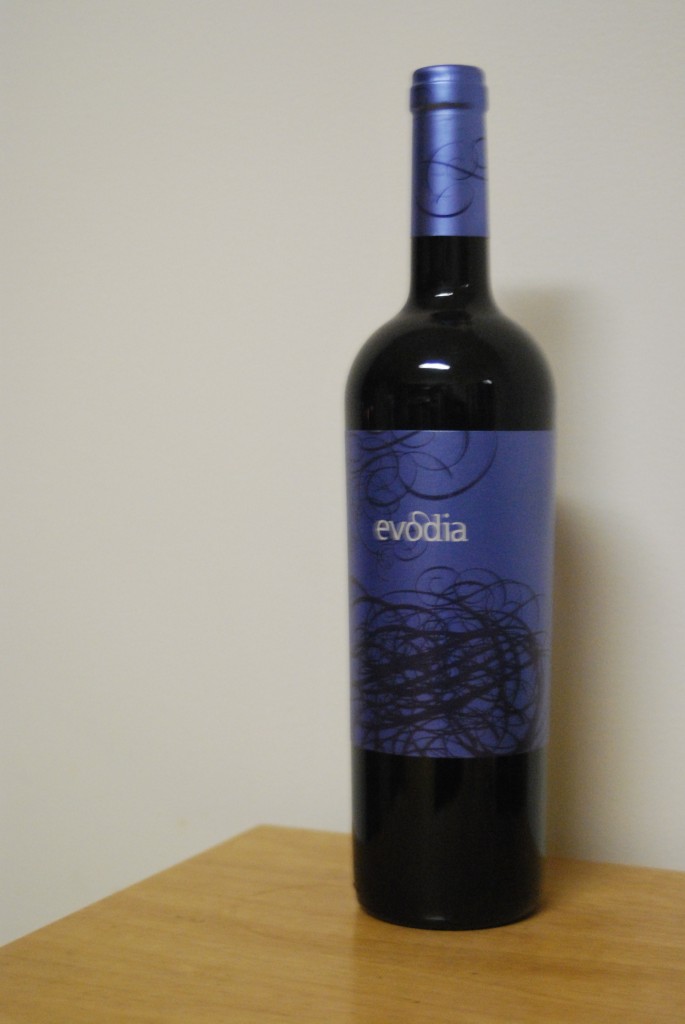 Old Vine is one of those terms that means next to nothing.  In fact, the majority of the time it implies nothing about the wine (other than how much faith one has in the producer), but when it's used correctly it can deliver some mind blowing wine.  Why use an old vine instead of a new vine?  Concentration.  When a vine ages it produces less fruit, and therefore more of the fruit flavor is theoretically concentrated into each cluster of grapes.  2010 Evodia Old Vine Garnacha trys to use this to it's advantage, but can it succeed in concentrated flavor, or should it's vines become a little more mature? 
Sight:  A ruby red color, with a deep amethyst core.
Smell:  Hey there blueberry.  I heard you like blueberries, so we got you a ton of blueberries, and then crammed them in this wine glass.  There's also some blackberry, boysenberry, and a little bit of tobacco and oak, but for the most part,  holy blueberries Batman.
Sip:  Blueberry keeps on rolling and rolling and rolling.   There's a bit of stemminess and sweetness as well, but it's a very wonderful blueberry flavored wine.  There's a fair amount of blackberry and boysenberry backdrop with a bit of tobacco and tea.  Overall though, blueberry is pretty sweet.  The tannins are light, and the mouth feel is full and hot. [A.B.V. 15%]
Savor:  There's a long and pronounced blueberry and stemmy flavor.  It's also moderately conchord grape.
Overall, 2010 Evodia Old Vine Garnacha might be a really good candidate for mulling.  The concentration of fruit is very high, and a touch of spice could bring the whole experience to another level.  Additionally, with such a high alcohol content, it might stand up better to the heating process.  That being said, it's a pretty tasty wine on it's own as well.  For the price, it's definitely worth a try, and perhaps a holiday mulling.
Verdict: Booooooo-berry!
Price: $7.99
D.O.  Calatayud, Spain [It's worth noting this area is high elevation, and has produced very good Garnacha in the past]
http://www.europeancellars.com/portfolio_region.cfm?producer=228