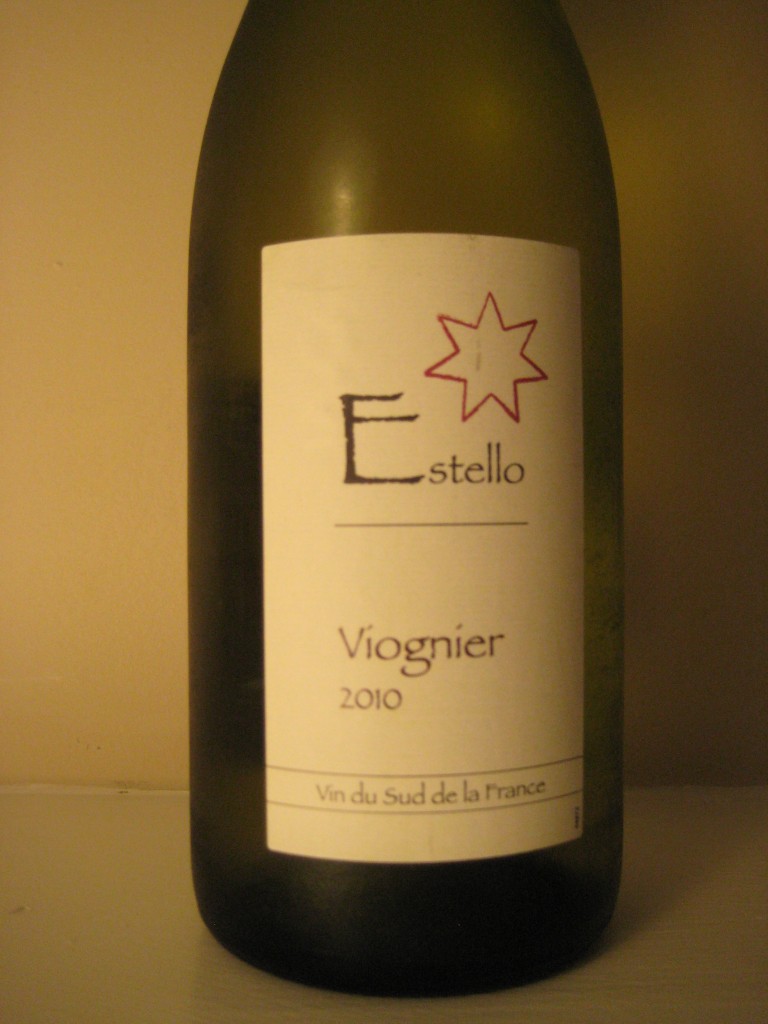 Viognier needs more loving at the low end of the price range.  Sure, there are huge French names in the Viognier business, but there's not much for a daily drinkers.  2010 Estello Viognier is a contender to possibly break that pattern though.  Can this under $10 Viognier break free of the pack, or is it just another musky bottle in the crowd?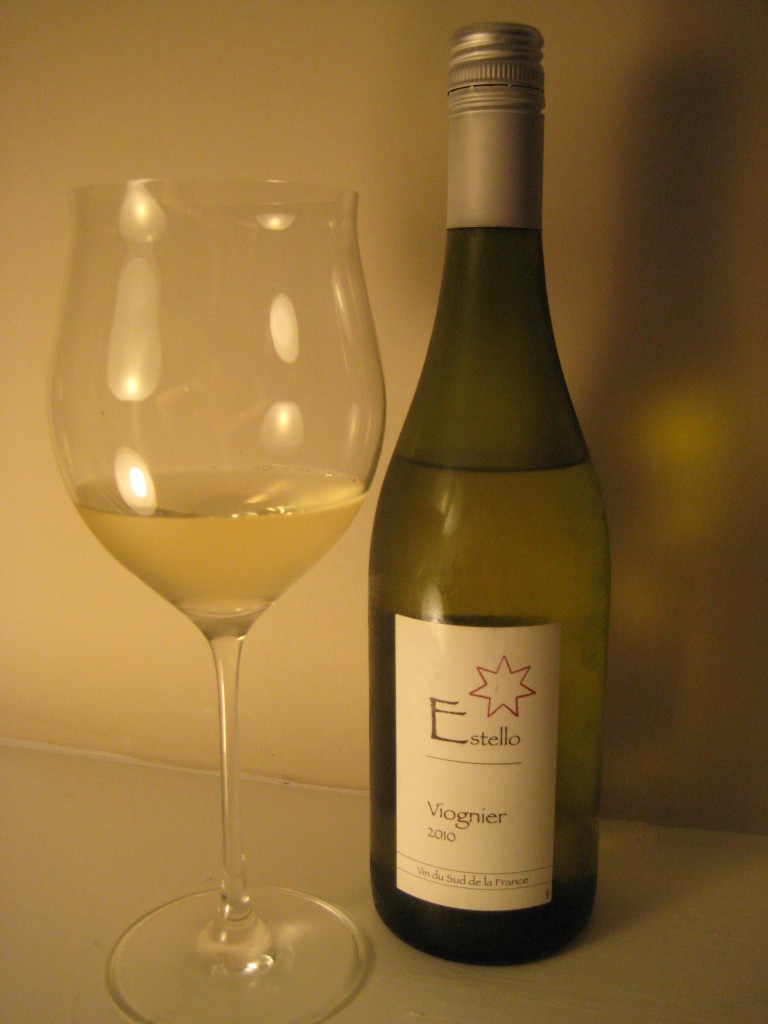 Sight: A lighter shade of straw, on the paler side, but definitely leaning towards the start of gold.
Smell:  There's a lot of musky floral notes like rose, lavender, and lily that hover over the top of a crisp smelling bouquet of peach, lemon, minerality, and a touch of guava.
Sip:  The flavor is big and heavy, almost oily like a Viognier should be.  There's a nice brightness to the flavor though, it has plenty of lemon, peach, floral flavors vying to be the best.  There's a little like pithiness too it, but it's more like eating a squash blossom, in that rustic wild floral kind of way.  It has a pinch of minerality for good measure. [A.B.V. 13%]
Savor:  The finish lingers on, with a lily, lemon, and unripe apricot tone to it.  The finish carries on briefly, before falling away.
Overall, 2010 Estello Viognier shows what a nicely balanced, young Viognier can be.  Viognier is powerful wine, with plenty of crispness to it.  It's powerful like an athlete, and graceful like a dancer.  2010 Estello Viognier shows these characteristics with a lot of character for a reasonable price.  Viognier is still not for everyone, but it's an experience worth having, especially when it's well done.
Verdict:  A full body flower power
Price: $9.99
Pays D'OC IGP, France