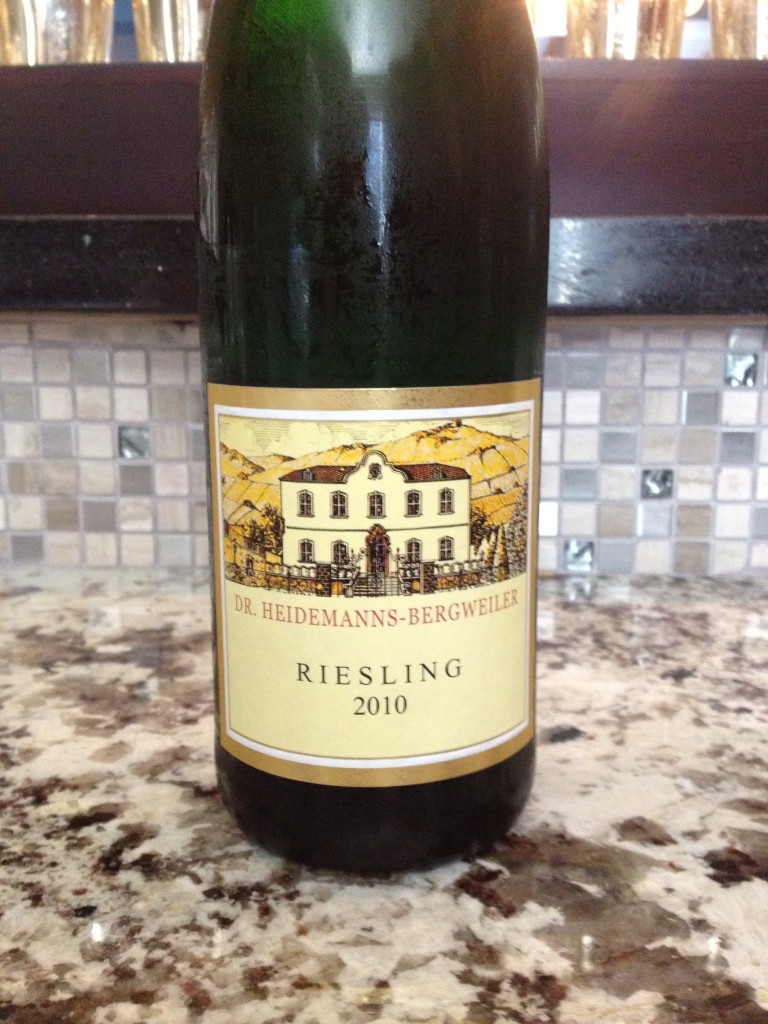 Welcome to the first of six tastings for a back to wine basics series. To lead things off, we'll be starting with the light and crisp Riesling. There are many regions in the world well known for their Riesling, including The Finger Lakes in New York, Austria, Germany, Alsace in France, and the Clare Valley in Australia. In these places, Riesling truly shines, coming through with bright, vibrant, and fruity flavors. It's rarely masked by the taste of oak and tends to stay light on the palate with lower alcohol than the larger white Chardonnay. Finally, while some rieslings are sweet, many of the best producing regions make bone dry high acid rieslings.
In Germany one of the ideal regions to grow Riesling is Mosel. This region's varietal scene is dominated by riesling at 57%. With that in mind it's still pretty hard to miss with German riesling. For this outing into riesling, the tasting is using 2010 Dr. Heidemanns-Bergweiler Riesling. Can it demonstrate the best riesling has to offer to a newcomer?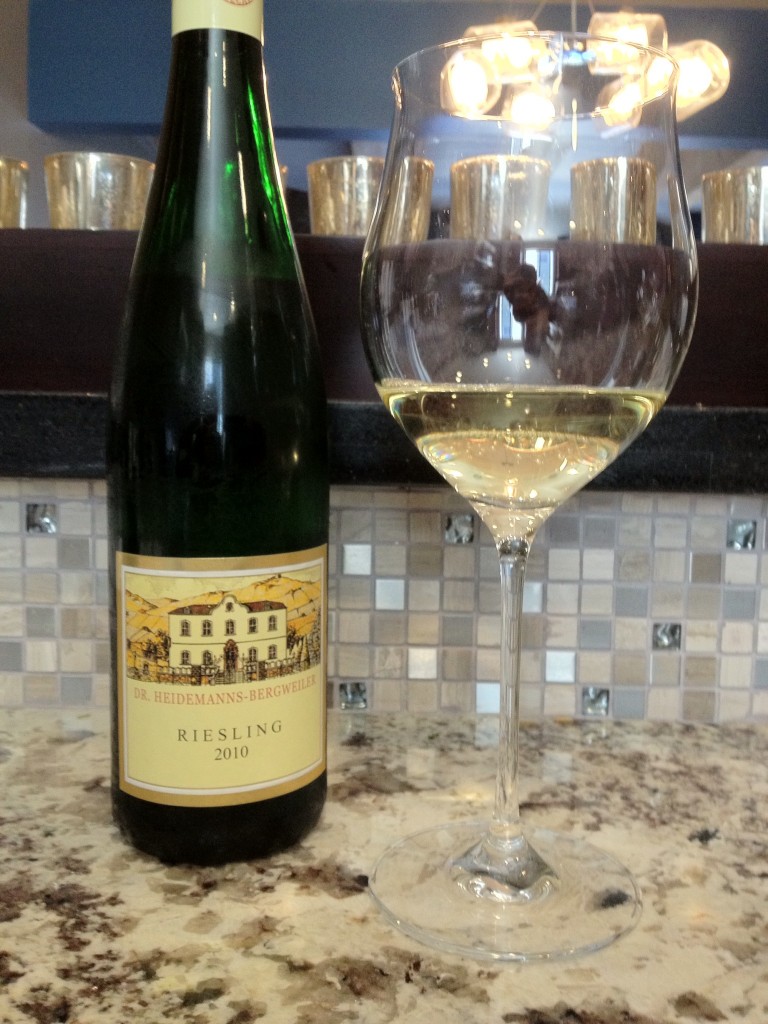 Sight: Lighter, gold, but very pale.
Smell: A wet minerality, light pear and peaches. Touch of honey and clover. Slightly clean. The nose is pleasantly refreshing and subtle.
Sip: Bright, light, and refreshing. It's a hint understated, but peaches and pears are the leading players. With light flicks of lemon and honey. [A.B.V. 9%]
Savor: Disappears quick, but clean and a little minerally.
Overall, 2010 Dr. Heidemanns-Bergweiler Riesling is a perfect example for those getting into wine of what a Riesling can be. There is a nice balance of dry and sweet, leaning drier. The combination of honey, stone fruit, citrus, and minerality in the nose and palate demonstrate some of the most enjoyable and most usual descriptors of Riesling. For those new to wine, this is an easy must try.
Verdict: The doctor is in!
Mosel, Germany
Price: $8.99