Kermit Lynch is one of my favorite importers, if only for the unique and occasionally off-beat wines he brings into the country.  While many of his selections fall outside of the $10 price point, the few that are in the area are usually worth a try.  Hailing for Corbiéres, 2010 Domaine De Fontsainte Rouge is made up of three grapes, Carignan, Grenache, and Syrah. Most notably, and somewhat unusually, that group is lead by Carignan, a grape best known as being a rustic workhorse that when blended with Syrah and Grenache, can be more perfumed and elegant.  Can it demonstrate why Kermit has brought it all the way here, or is Domaine De Fontsainte Rouge just too far gone in it's own world.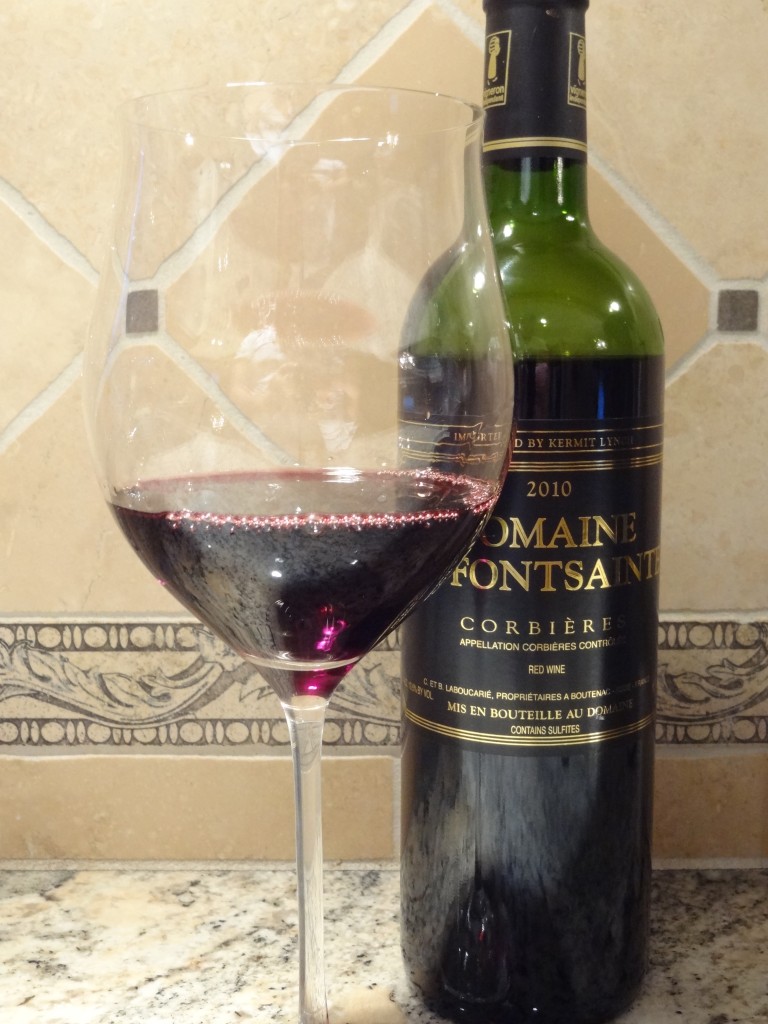 Sight:  Deep purple core, slightly magenta edges.
Smell:  There's a light sort of vanilla, toast, and smoke that radiates around the edges, giving a slightly creamy impression.  Cherries, blackberries, currants, and spices all echo throughout the glass.  Perhaps a slightly floral note.
Sip:  It starts off rather vibrant before relaxing a little.  It's still quite lively on the palate, and has a nice moderate mouth feel.    The malolactic fermentation comes through, giving a bit of creaminess to a vanilla, cherry, and slightly smokey experience. [A.B.V. 13.5]
Savor:  A slight uptick of cocoa powder resonates off the end, being accompanied by light tannins, and a smack of red fruit.
2010 Domaine De Fontsainte Rouge is a fun, french, flavorful romp through Corbiéres and Carignan.  The body of the wine carries many of the smoky and earth flavors along.  The fruit and acidity are well balanced.  While the flavors aren't the cleanest, there's a nice complexity.  2010 Domaine De Fontsainte Rouge is fun wine to try, absolutely pick up a bottle if you get the chance.
Verdict:  Bright, Cherry, Vanilla, Smooth, Creamy
Price: $9.99
Corbiéres, France
Blend: 60% Carignan – 30% Grenache – 10% Syrah
http://www.fontsainte.com/