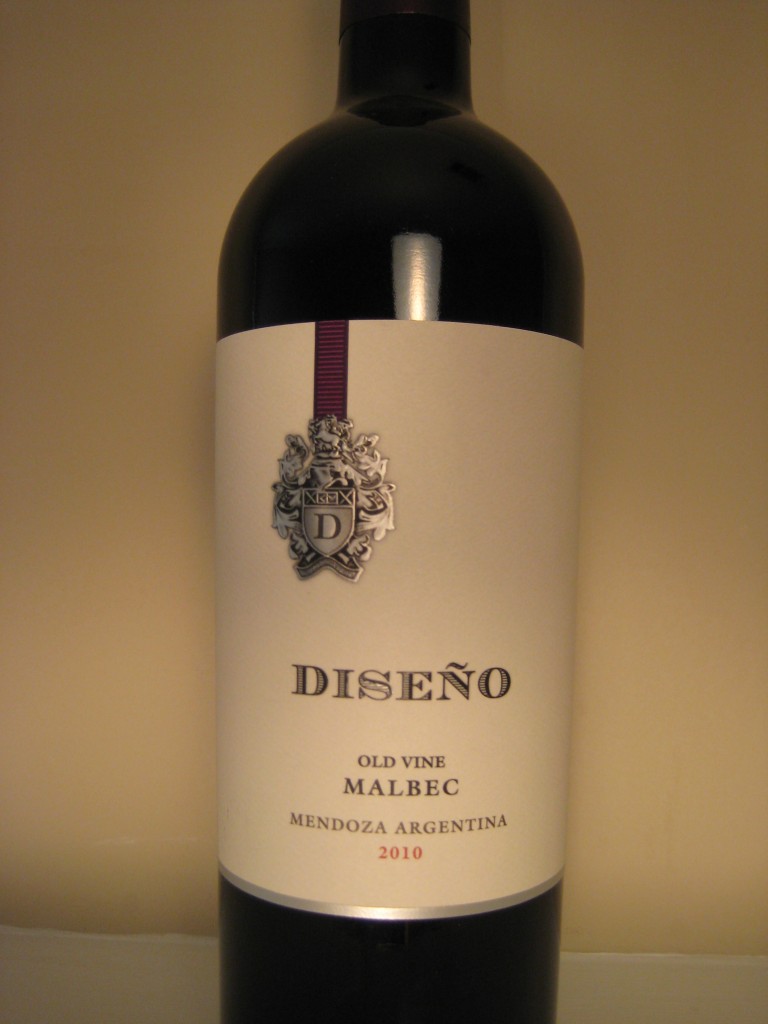 Mendoza, Argentina is renown for it's Malbec.  It's hard to think that the region kept such a good wine hidden for so long before successfully starting to export in the late 1990's.  Deep, smooth, charming, moderate, and full of fruit, but good for oak, Malbec is a wine that has been on a continuous upward trend with lots of likability.  With that trend there've come a few odd ideas, like old vine Malbec.  Can 2010 Diseño Old Vine Malbec make a concept with no legal definition take off, or is the end of the trend?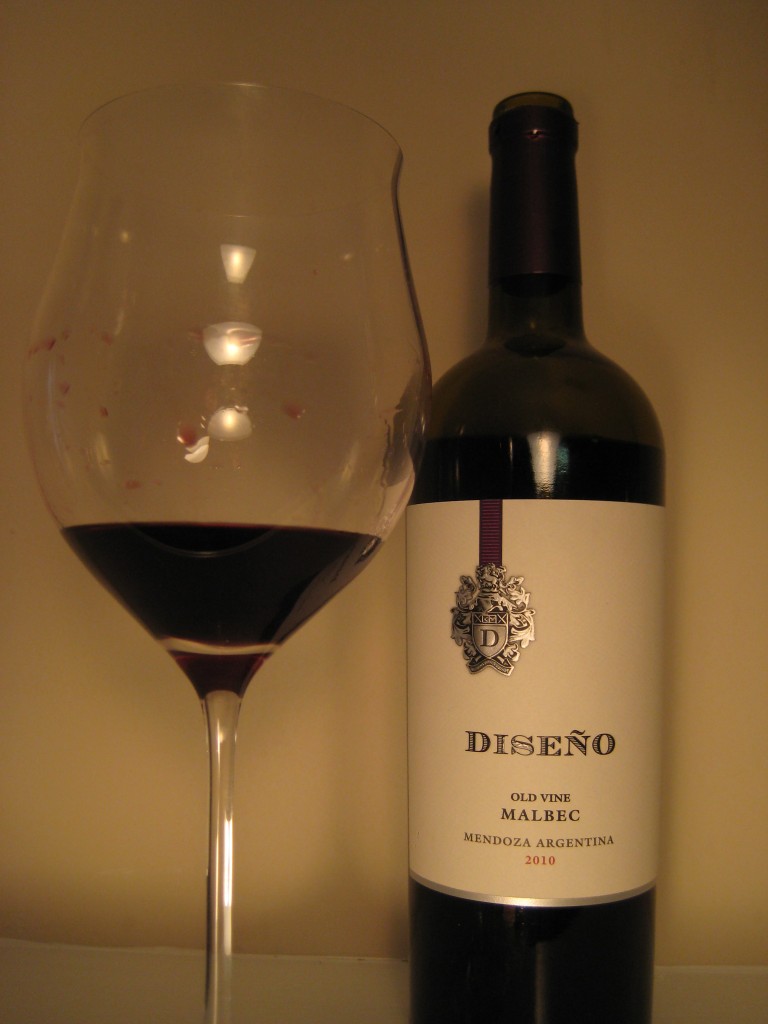 Sight:  A light ruby edge, and a deep purple core.
Smell:  There's a slight smell of , sawdust, a bit of black pepper, and a lot of blackberry.  There's a slight amount of cigar, but it's overwhelmed by minor red berries.
Sip:  There's a nice amount of pungent oak, red apple, raspberry, and black berry.  The mouth feel is light, and not particularly characteristic of a Malbec.  The acid seems rather high, and there isn't a lot of depth or character.  [A.B.V. 13.5%]
Savor:  There's a bit of smoked tobacco and cinnamon on the end, but the flavor is overwhelmed in oak, and disappears under moderate tannins.
Overall, 2010 Diseño Old Vine Malbec gets buried in a pile of oak, and never quite gets back out.  The concept of a malbec where the fruit flavors have concentrated on the vine is indeed alluring, but Diseno seems to have missed the point, and concentrated the barrel (somewhat surprising given this wine's age).  There are a few redeeming fruit flavors left, but for the same price Casillero Del Diablo provide more balance.
Verdict:  Like a cask and a half man.
Price: $8.99
Mendoza, Argentina