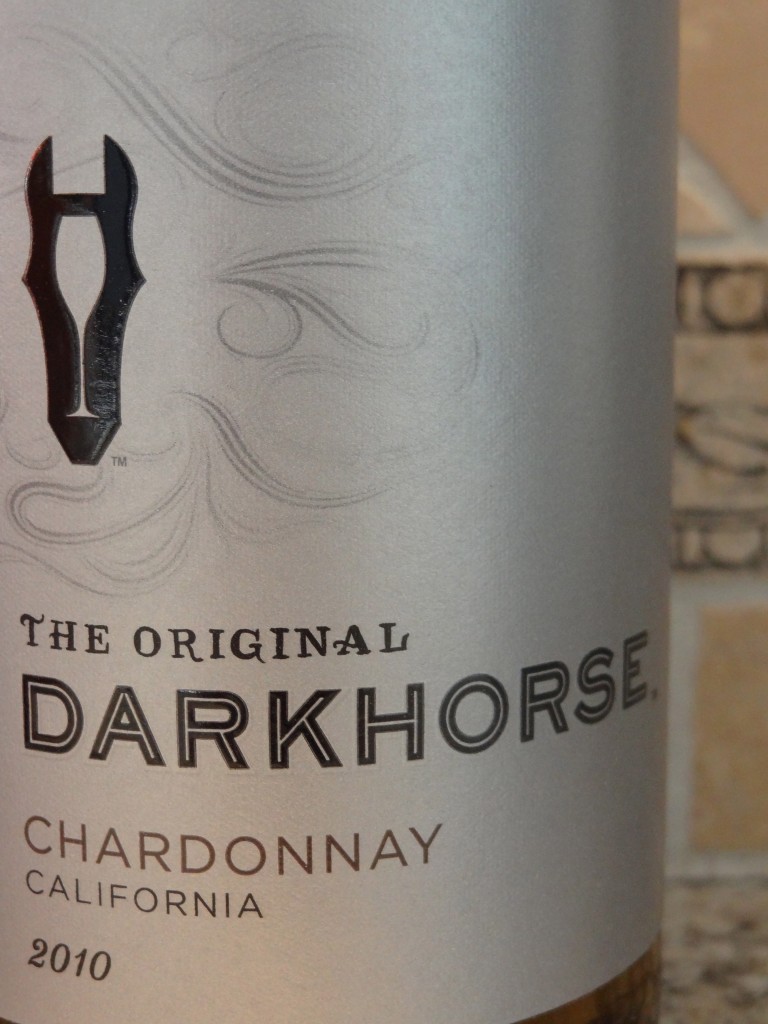 Christmas is almost here, and the liquor store, the grocery store, and the wine shops are all a complete mess.  If you need a bottle of wine though, how about consider 2010 Darkhorse Chardonnay?  Hailing from California, 2010 Darkhorse Chardonnay claims to be taking a more oaky spin toward chardonnay, which may compliment the holiday meal with it's toasted nature and baked fruit flavors.  Can it deliver on it's label and be a true dark horse, or is it off to the glue factory for this one?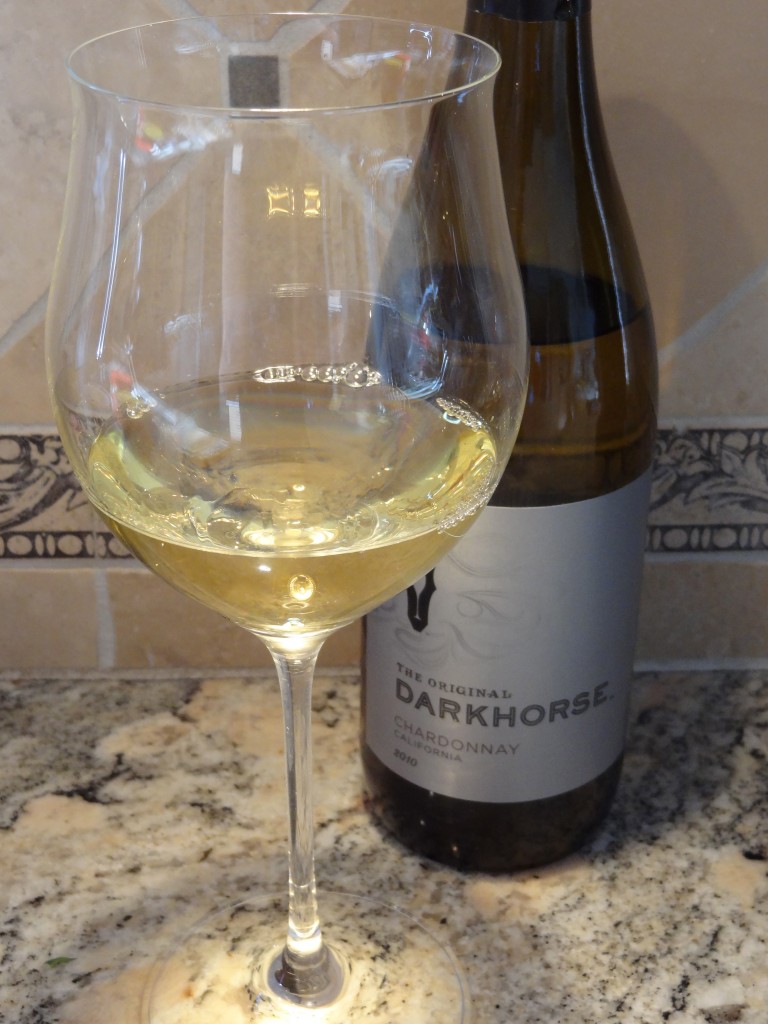 Sight:  A firm gold
Smell:  There's a caramel and baked apple nose that leads off, touches of spices and pear linger.  Slightly odd, burnt toast note and pear skin.
Sip:  There's a bit of apple and pear, complemented by a bit of toast, spices, and caramel.  The vanilla is light, and the body is firm and round.  The creaminess implies a nice malolactic fermentation. [A.B.V. 13.5%]
Savor:  The spices get a little more pronounced implying cloves and nutmeg, but rounded out by apple and pear.  The finish is smooth, and fades after a moderate length.
2010 Darkhorse Chardonnay is definitely better than a lot of the field, but not necessary a stand out breakaway.  As oaky chardonnays go, this shows a good balance, and a nice tactical use of malolactic fermentation.  Not particularly complex, but very pleasant.  One or two strange quirks aside, 2010 Darkhorse Chardonnay would make a wonderful addition to the table for any poultry or pork based Christmas dinner.
Verdict:  Oak, Creamy, Spice, Apple
Price: $8
Modesto, California
http://www.darkhorsewine.com/