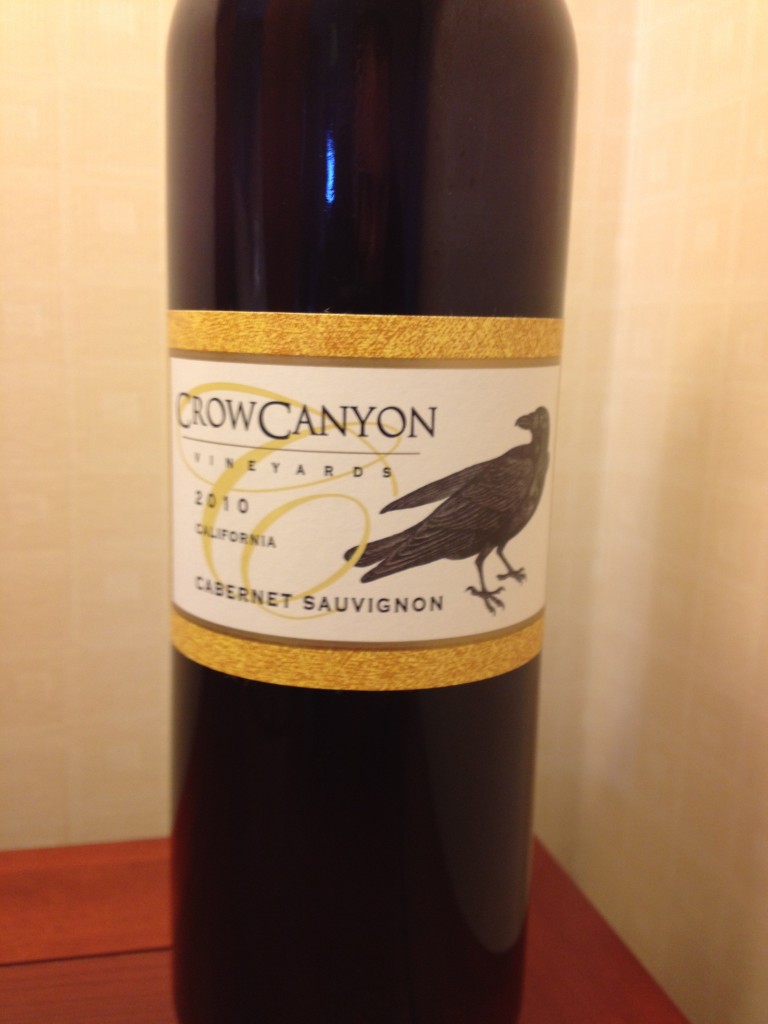 Does anyone else think Crow when they think wine?  Personally, I don't, but apparently the folks over at Crow Canyon do.  At under a fiver, this wine seeks to over a bargain, and provide Cabernet to the masses.  Previous experiences with Cabernet Sauvignon under $5 haven't exactly gone great.  Can 2010 Crow Canyon Cabernet Sauvignon fly high above the competition, or will it eat crow?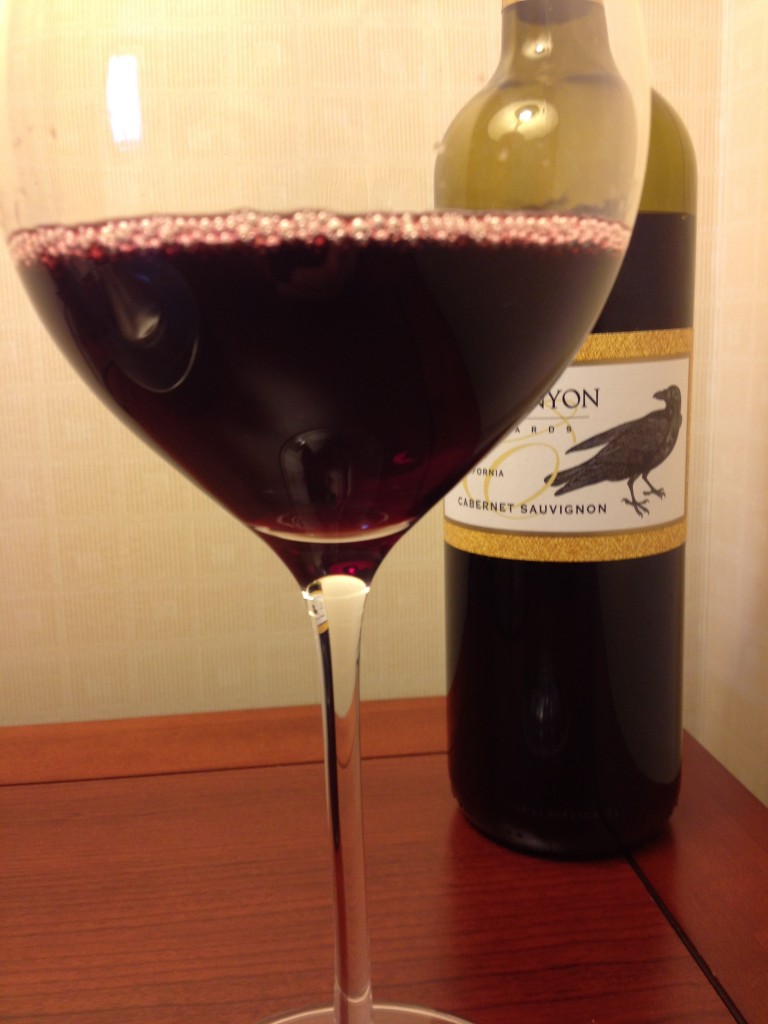 Sight:  A deep purple, with a magenta edge.  A touch on the dull side.
Smell:  It's like a smoked dark cigar, with a bunch of tomatoes, and some black cassis.  There's also a slightly black tea and cigarette smell.
Sip:  It starts off, funky.  That tomato note blazes through in a hail of glory, followed by cigar smoke.  It's gets wink of black fruit, but it's runover by this strange savory tomato and cigar taste.  It's acidic, and thick. [A.B.V. 13%]
Savor:  The tomato and tea carries over, with a hint of smoke.  It lasts longer than would be enjoyable.
2010 Crow Canyon Cabernet Sauvignon crashes and burns, almost literally.  There flavors are inexplicably savory, channeling burned leaves and tomatoes. It'd be explicable if any of that was a flaw, but it definitely isn't bad wine (in the you shouldn't drink this because it has spoiled sense, it is in the don't drink this, it tastes awful sort of way).  The wine is just kind of very bizarre, and almost seems like someone put a cigarette out in it.  Most wine I spit out of keeping my head while trying bottles, this wine inspired me to spit on its own. Definitely not worth the money.
Verdict:  What is wrong with my marinara… wait this is wine?
San Martin, California
Price:  $3.99