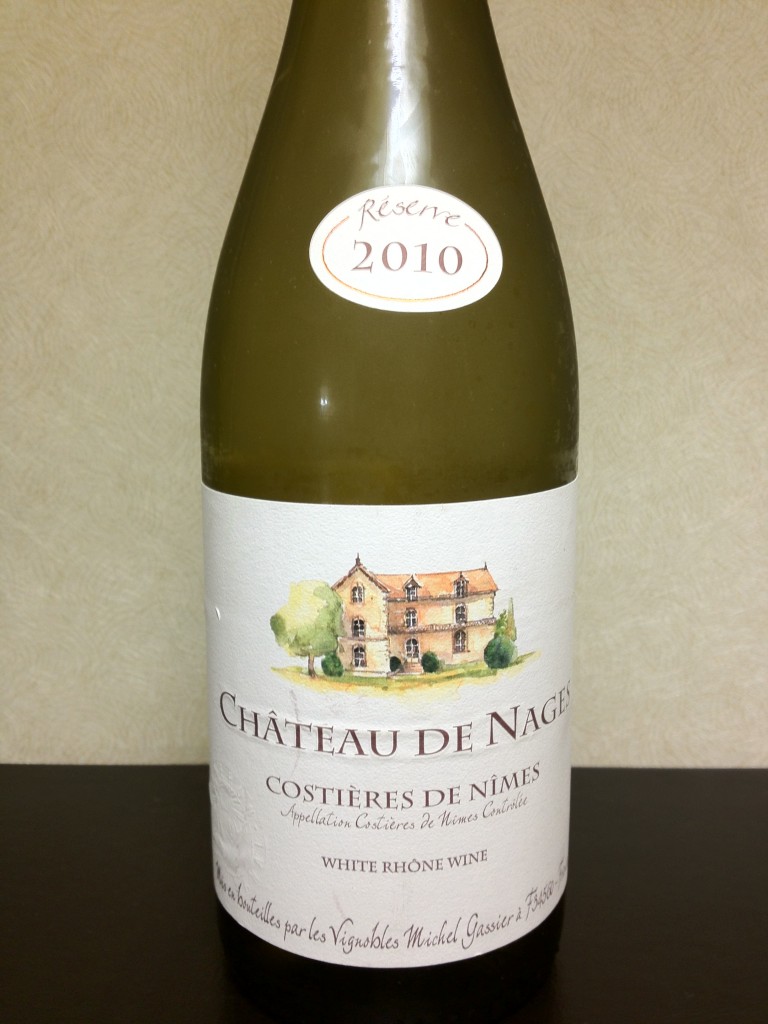 2010 Château De Nages takes one of the grapes that thrilled me last year, Grenache Blanc, and mixes it with the floral powerhouse that is Roussanne.  The combination marries acid with a close friend of floral viognier lovers.  The wine should promise old would sensibilities, with a bit of modern flair.  Does it make a field of flowers, of shine too bright to be seen?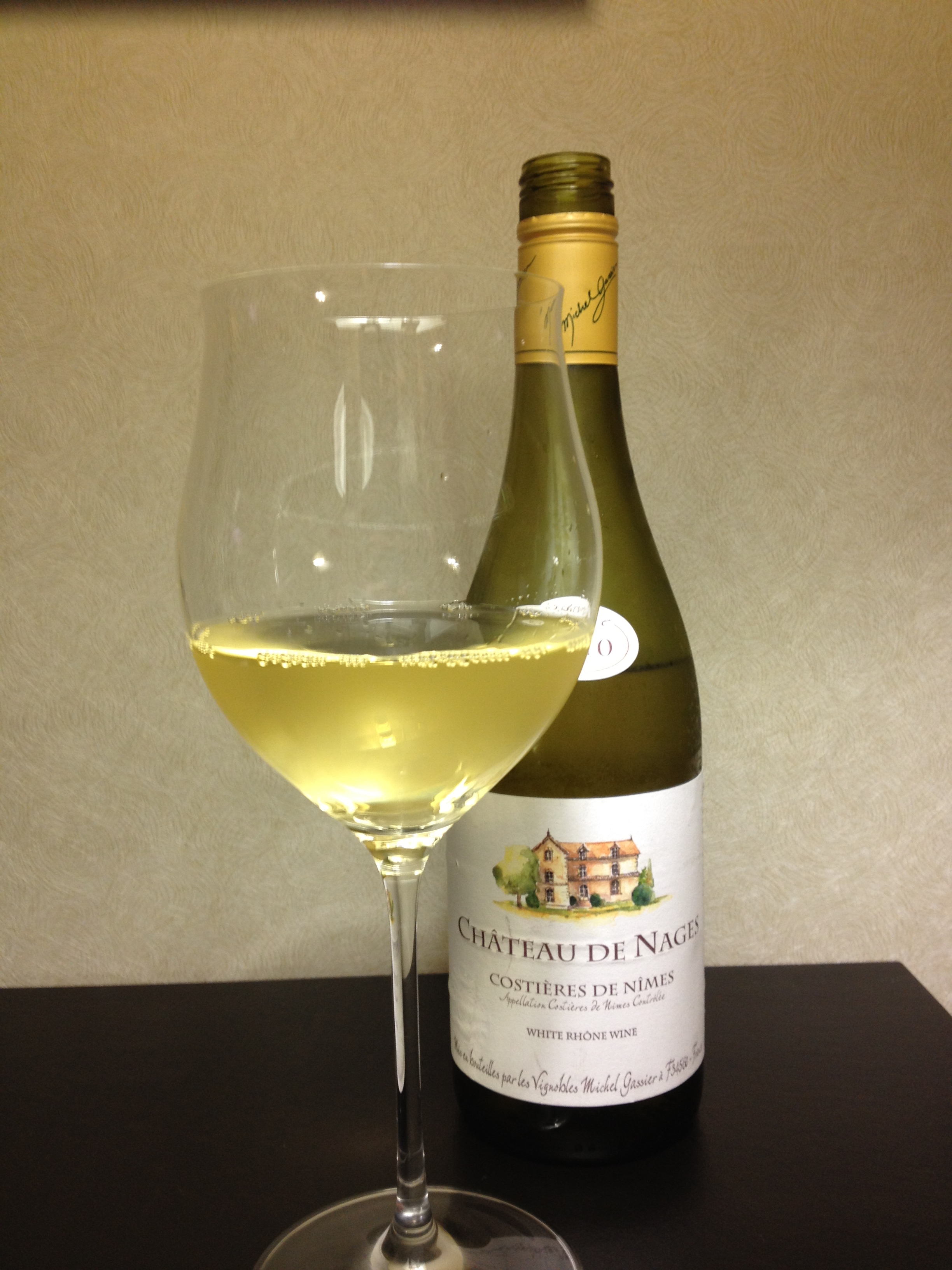 Sight:  There's a nice deep gold to the wine.
Smell:  There's a heavy oily floral kind of character to the nose.  It has hints of minerality,  vanilla, apple and lemon peels.
Sip: High acid, very heavy mouth feel.  There's a very rustic apple in the orchard mixed with lemon pith, heavy minerality.  The floral notes impart a bitterness. [A.B.V. 13.5%]
Savor:  It gets creamy, but the acid is so high that imparts a lemon style pucker.
2010 Château De Nages could use a slightly higher riper set of grapes, and a little more help from something to smooth out the mix, perhaps a chardonnay.  Overall, as a food pairing, this might do well with pork, or chicken, but on its own, it's a rough customer.
Appelation Costieres de Nimes Controllee
Rhone, France
Blend:  Grenache Blanc 60% | Roussanne 40%
Price: $8.99