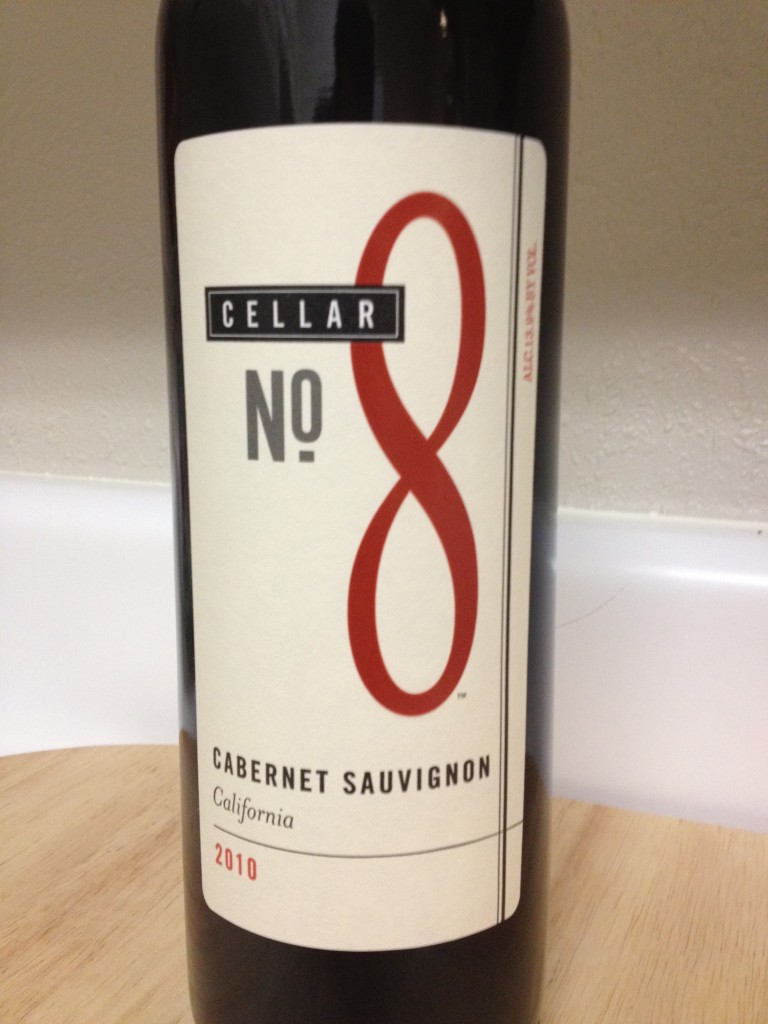 Renown for it's outspoken wineries, hunger for success, and long history encapsulating everyone from Robert Mondavi to Rothschild, Napa is a diverse region carpeted in grapes.  Almost any style of grape can thrive in Napa, but if you want to have a mind blowing Cabernet Sauvignon, few places in the world can lay as much claim to the title as the Napa Valley.  Opus 1, Stag's Leap, Caymus, and Cakebread all call Napa home, and regularly can bring in well over $10, topping out in the hundreds or thousands of dollars.   Hailing from Napa, and chilling out under $10, is 2010 Cellar No. 8 Cabernet Sauvignon.  With such big shoes to fill, will Cellar No. 8 provide a great cheap bottle, or just cash in on it's neighbors work?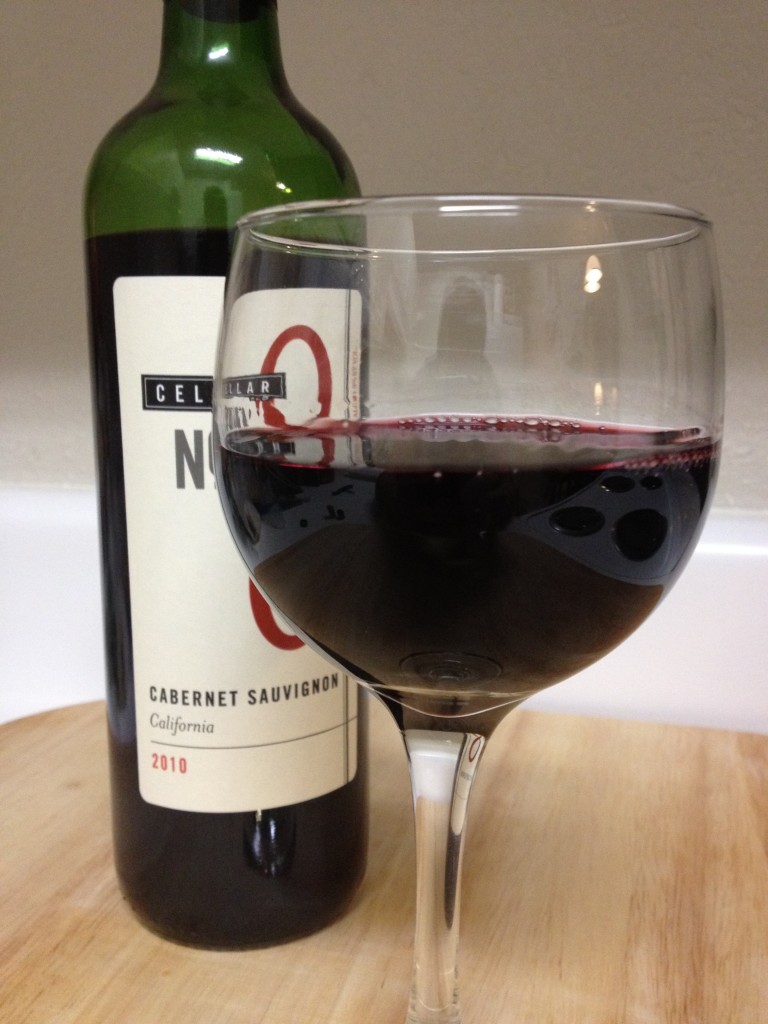 Sight:  A deep thick purple, that shows no washing out toward the edges.
Smell:  Major fruit.  Black cherries, blackcurrant, and and plums jump up, mixing with licorice, black pepper, and toasted tobacco.  The fruit is huge though, and spices play background.  There's a bit of chocolate covered cherry smell too.
Sip:  A bright start, a smooth, full body, and an explosion of dark, jammy fruits packed with plums, cherries, and berries leads off.  Light smoke, licorice, condensed fruit, and spices like cloves all hang around the edges adding complexity.
Savor:  The tannins build measurably, wrapping your tongue in a velvety glove of dark chocolate, black cherries, and spices.  It lingers for a decent amount of time before fading.
2010 Cellar No. 8 Cabernet Sauvignon is an amazingly complex bottle of deep, dark fruity.   This is a fun wine to keep smelling, complex enough to always keep adding some new scents to the mix.  It's one of those wines with an aroma that's noticeable from a few feet away.  If there's a shortcoming here, it's that 2010 Cellar No.8 Cabernet Sauvignon isn't very clear cut its flavors, it goes more down the route of everything trying to happen at once.  It's an interesting wine, but more build would be better.
Verdict:  A value among not values.
Price: $9.99
Napa, California
http://www.cellarno8.com/