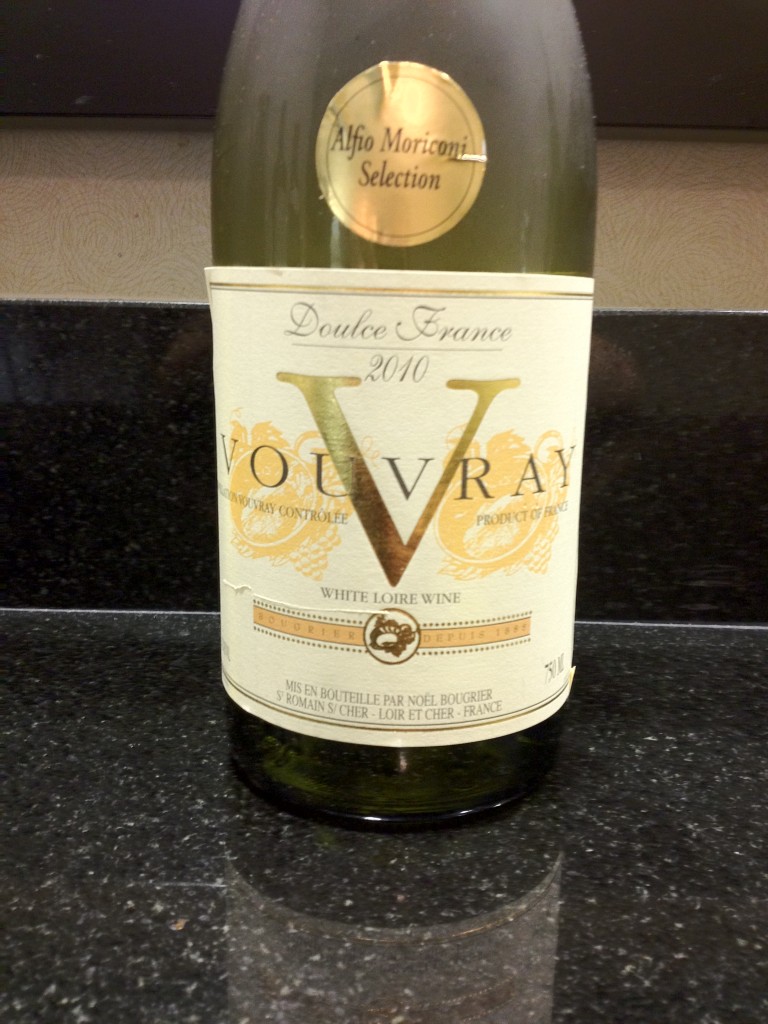 It's been a very long time since Vouvray has been on First Pour Wine, in fact, nearly a year.  Not a lot of Chenin Blanc either, the principle varietal used in the production of Vouvray.  With that in mind, it seemed appropriate to have a Vouvray as we get ready for summer.   Light, refreshing, and ranging anywhere from sweet to mildly dry, Vouvray is excellent chilled.  This wine can pick up a lot of stone fruit, citrus, and minerality.  How does this selection from 2010 Bougrier V Vouvray make its entrance into summer?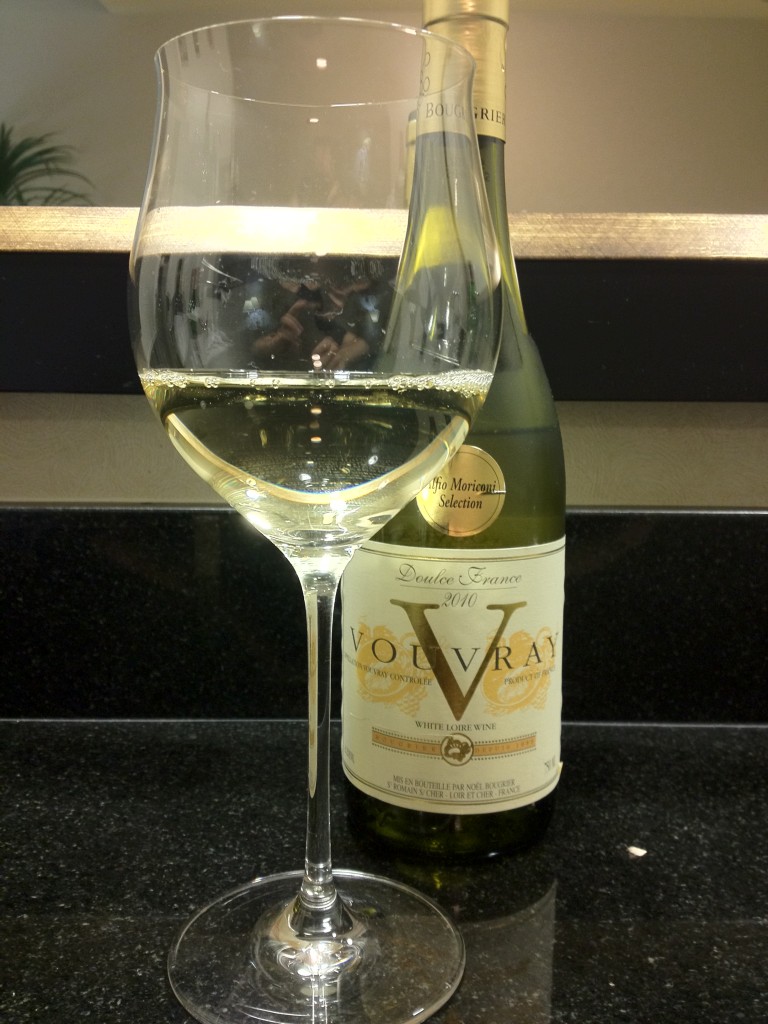 Sight:  A pale golden color.  Like singular strands of gossamer candy slightly caramelized.
Smell:  Sea salt and minerality,  lemon, apricot, nectarine, and melons.  Cantaloupe and honeydew.  Lightly herbal note, like fresh mint.
Sip:  There's a hint of sweetness, before plunging into a massive pool of acidity.  The mouthfeel is light to moderate, and there's a nice kick of stone right after a rain storm, nectarine, underripe peaches, and apricot.  A slice of grapefruit and mint runs through the whole experience. [A.B.V. 12%]
Savor:  The end gets rather pithy.  A lot of citrus, and a few floral and herbal notes.  It dissipates moderately.
2010 Bougrier V Vouvray is nice little burst of flavor, if a bit bright.  There are some nice stone fruit and a couple of herbal / floral flavors, but it's not as clean as might be hoped.  This wine will do nicely with most seafood, and some poultry.  It's also ok on its own for a pool party.  2010 Bougrier V Vouvray isn't the most complicated or entertaining wine, but a decent entry to the under $10 market.
Verdict:  In its swimsuit, but no diving allowed.
Liore, France (Appellation Vouvray Controlee)
Price: $7.99