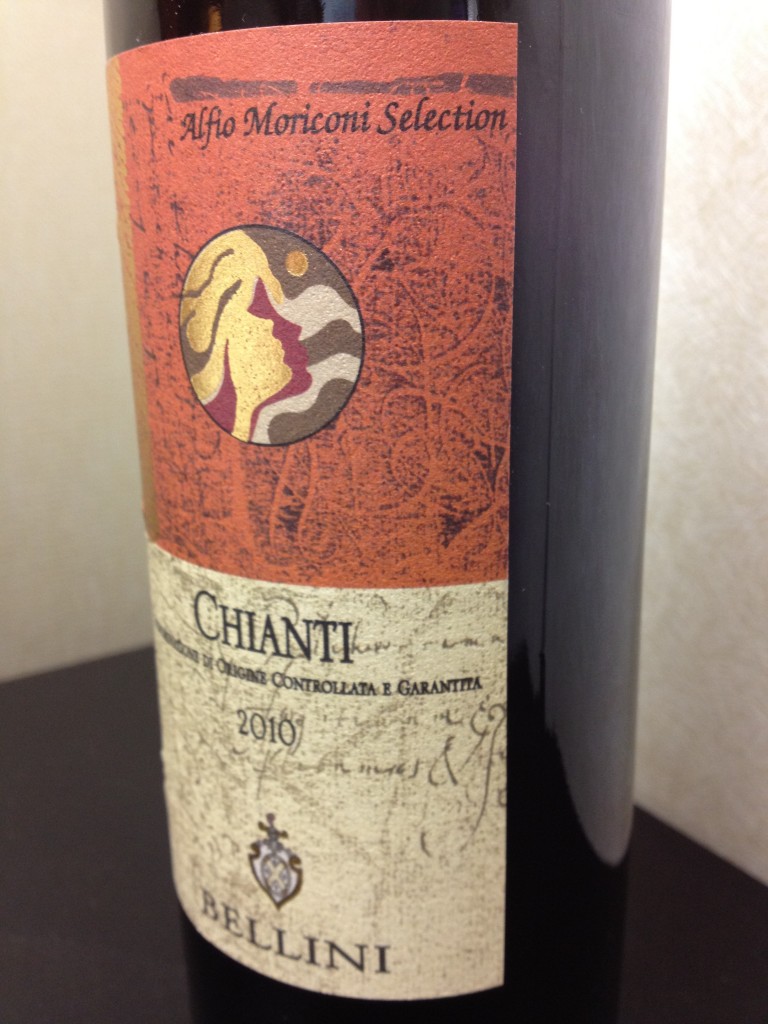 Chianti is traditionally made from Sangiovese, an Italian grape which is famous throughout the Tuscany region of Italy.  This grape is best known for its fruity wines that combine floral and nutty nuances, with an ability to span a range of body styles.  Ranging from light to heavy, the wine typically displays solid acidity, and a firm tannin, making it an ideal pairing for food.  These characteristics also make some Sangiovese brilliant aging wines.
While Sangiovese is always the primary varietal in Chianti, it is not always the only grape involved in the production.  As a DOCG, Chianti and Chianti Classico have certain restrictions under Italian law:
75 – 100% Sangiovese with:
Up to 10% Canalio
Up to 6% Trebbiano and Malvasia (both whites regional to the area)
Remainder from other red grapes (Cabernet Sauvignon is popular, but Merlot isn't uncommon).
This particular Chianti, hails from the subzone of Rufina, which is known for its high quality, and general availability on the US market.  While they tend to be lighter and meant to be consumed young, they can also be turned into richer, more powerful wines more equipped for aging.  Most are also very affordable.  Which way will 2010 Bellini Chianti  go?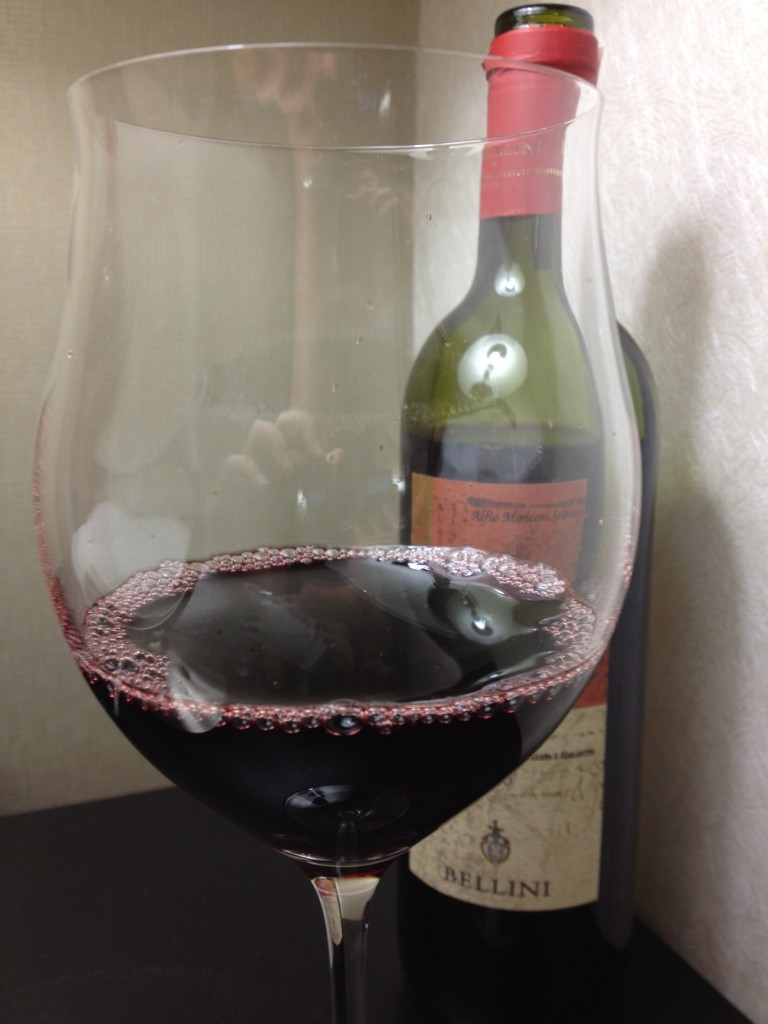 Sight:  A deep ruby color with a decent degree of transparency, but by no means light.
Smell:  There's a heavy helping of dried cherries, fresh cherries,  a decent touch of earth, dust, barnyard, light spice, and a few floral notes.
Sip:  The body is moderate, smooth, and lively.  There are underipe bing cherry notes, touches of earth and mushrooms, plum skin, and underlying tinge of stems.  The tannin structure is gripping.
Savor:  The tannins tighten their grip, the cherry gets tart, and the earth goes slightly barnyard, truly old world style.
2010 Bellini Chianti is a charming old world Chianti for under a 10 spot.  It has a pleasantly fruity character, that is nicely balanced by a nice earthy complexion.  The acid and tannins scream for rustic, family style dishes.  The nose is rather interesting, but the complexity sadly doesn't quite transfer.  Aside from this, this is a great, simple, straight forward wine that will pay in spades for rustic food pairings.
Verdict: Rustic yet Charming
Tuscany (Rufina), Italy (DOCG, Denominazione Di Origine Controllata E Garanitta)
Price:  $8.99