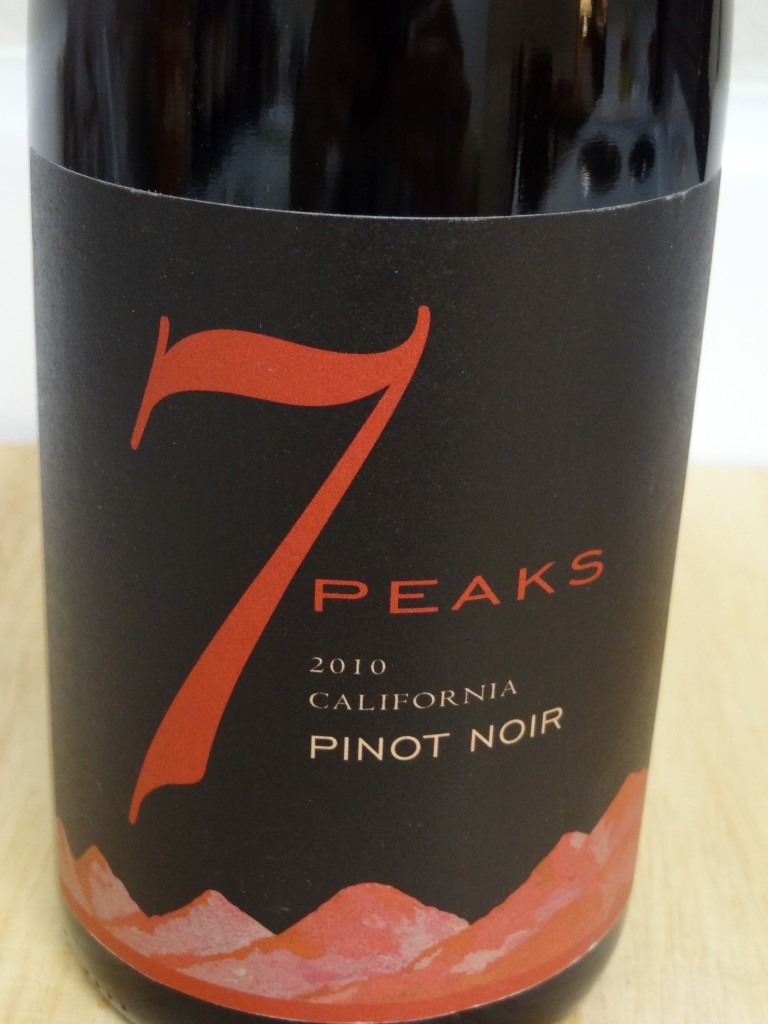 You didn't really think we were going to go all the way through Thanksgiving without talking about Pinot Noir did you?  This finicky, varietal is perfect for folks that like lighter reds, but is often difficult to obtain good examples of at under $10.  While 2010 7 Peaks Pinot Noir doesn't hail from a region renown for the varietal, value can come from anywhere.  Can this pinot noir from north of Napa show its potential to be on the table with the turkey, or has this one already migrated off the radar.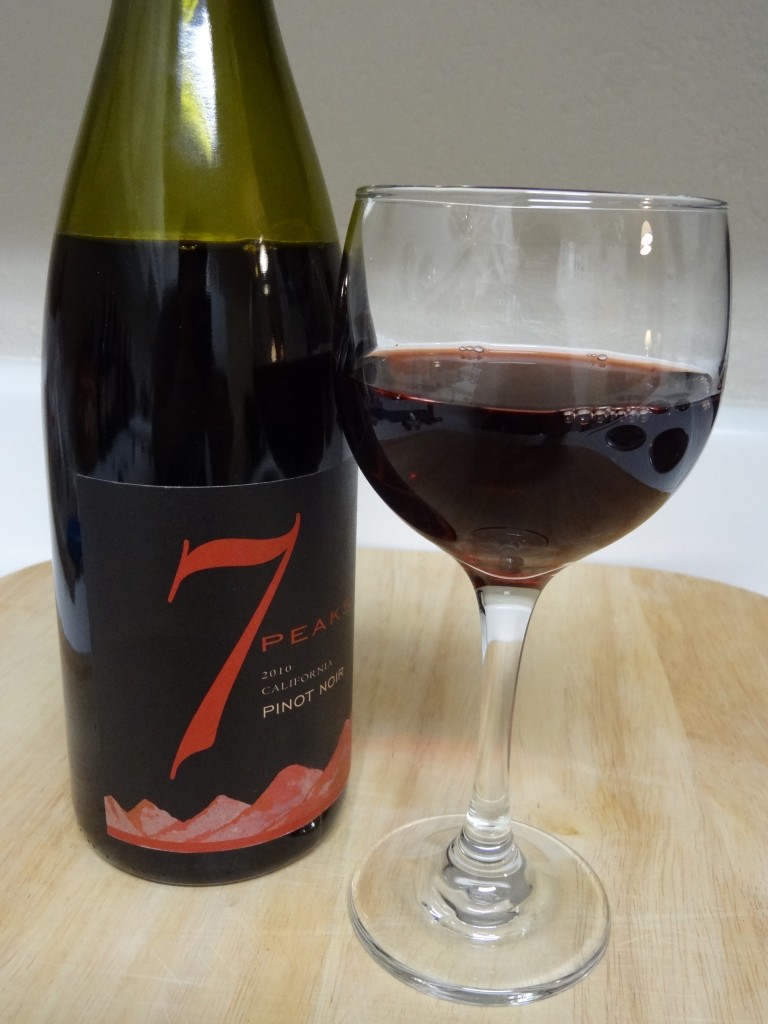 Sight:  Slightly dull, magenta throughout, but getting toward the brick red side of the spectrum.
Smell:  Big jammy strawberry is the most prominent, complimented by touches of vanilla, anise, and tobacco.
Sip:  Despite the edges, it maintains good amount of acidity, but it's definitely on the softer side.  There's a lot of strawberry, vanilla, and toasted tobacco.  There's a bit of black cherry,but really strawberry and toasty flavors are the most predominate.   The body a bit north of moderate, bolstered by the alcohol. [A.B.V. 13.5%]
Savor:  The tannins creep up to a surprising extent, the strawberry and jammy / preserved red fruit flavors ease the toastier notes.    Ultimately, the finish lasts a bit longer that it might seem like it would.
2010 7 Peaks Pinot Noir surprisingly strawberry orientated.  The red fruit is good, but acidity helps food and wine grow together, and it's slightly short of that mark.  The tannins will help, and this wine may do better with dark meat.  Overall, 2010 7 Peaks Pinot Noir is a simple, easy going Pinot Noir, that doesn't really elevate the varietal.
Verdict:  Strawberry Jam, Vanilla, Simple
Price: $9.99
St. Helena, California