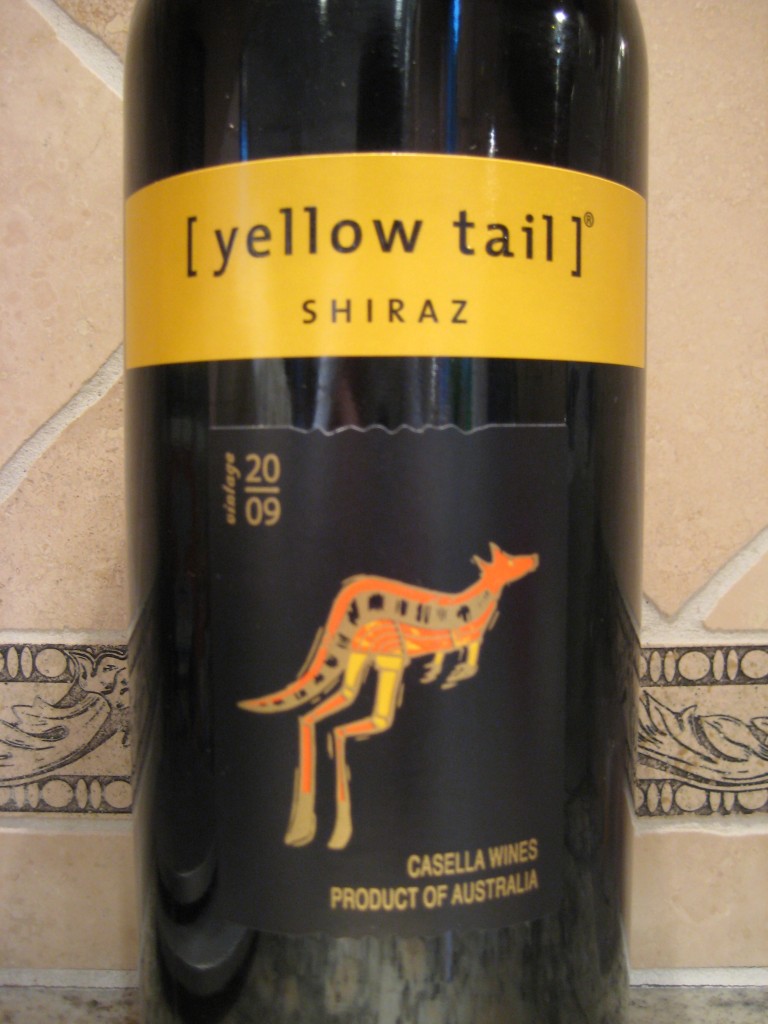 If there is a wine that could be said to have really placed Yellow Tail in the mindset of the American public, it's undoubtedly their Shiraz.  Value priced, and undeniably Australian with a wallaby right on the bottle, Yellow Tail's Shiraz was the go to wine for many value priced and beginning wine drinkers.  This of course was anything but an accident, and was in reality a brilliant brand creation by Casella Wines.

The brand is frequently a safe haven and starting point for those intimidated by wine, and has an attractively fruity new world slant which is pleasing to the palate.  Given this popularity, and the subsequent expansion to upscale line of Reserve, how does the wine that launched Yellow Tail hold up?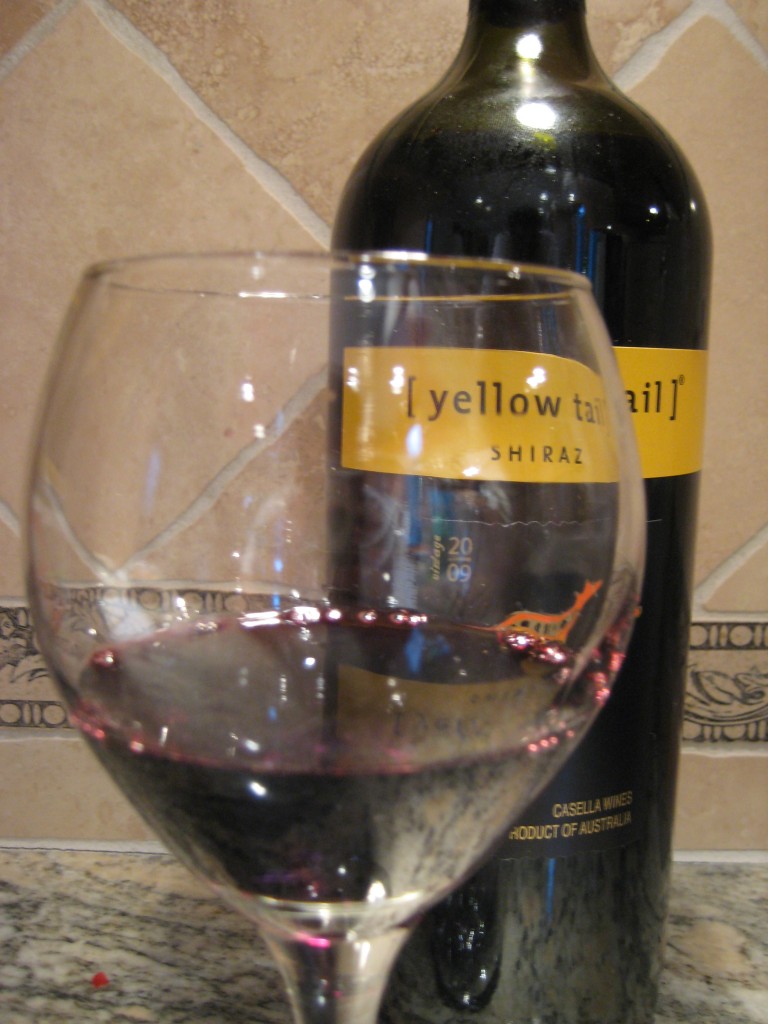 Sight: Bright pink-purple edges and a deep purple center
Smell: Vanilla, fig, jammy plums and blueberries are backed up by a touch of black pepper and spice.
Sip: Plums and blueberries mix it up with a raspberry backdrop.  Hints of vanilla and clove pop in and out.  Slightly on the acidic side, medium tannins, smooth moderate mouth feel. [ABV 13.5%]
Savor: Pleasant, blackberry with touch of cranberry lingers briefly.  Tannins fade quickly.
Overall, it's a very robust, enjoyable wine, which is good value for money.  While not overly complicated, it's certainly a pleasant daily drinker.  Thanks to it's wide availability, cheap price, and ease of quaff, it's also a great candidate for almost any friend / family event where one is expected to bring a bottle.  A great starting wine for those new to new world reds.
Price: $8.95 for a 1.5 Liter
South Eastern Australia
http://www.yellowtailwine.com/