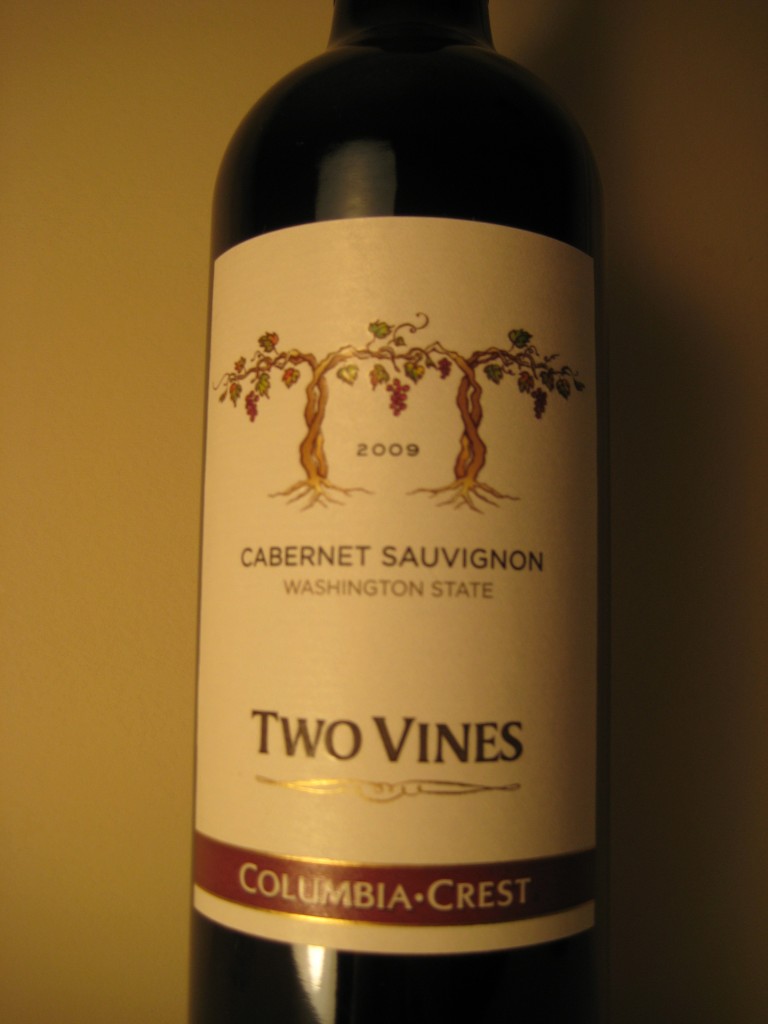 With all the beer running through First Pour Wine, it seems as though there needs to be at least 1 wine representing the interests of the grapes.  While it might not be from Walla Walla, a large portion of the driving force behind trying another Washington State Cabernet Sauvignon was the experience with The Manhattan Project.  While 2009 Two Vines Cabernet Sauvignon doesn't necessarily come from such a prestigious area, it does offer a crack at Washington State.  Does it capitalize, or is another bomb in order?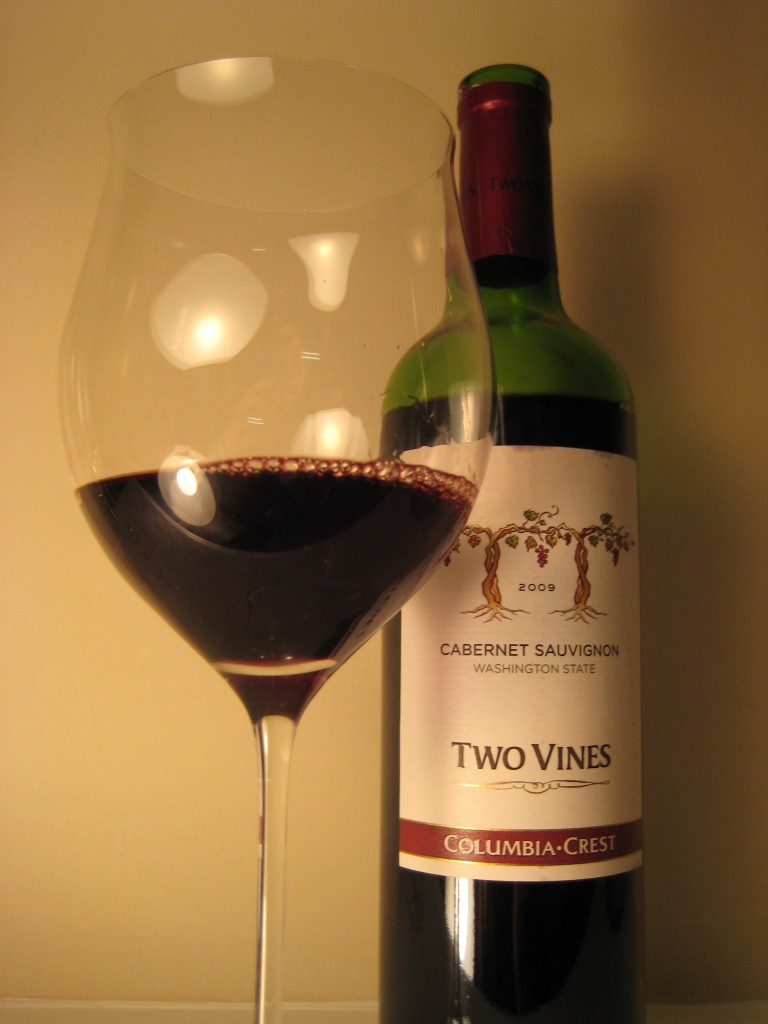 Sight:  Ruby red, but not particularly deep purple.  Similar to a Merlot or a Shiraz for some reason.
Smell:  There's a deeply cherry and smoke smell, with plenty of raspberry and black pepper.   It's a very fruit forward, but keeps some espresso.
Sip:  There's a blackberry and raspberry mix that keeps the wine going.  There's not a large amount of depth here, it's very berry, with a special tilt to strawberry.  The mouth feel is full and the wine is mildly hot.  There's a mild vanilla smoke and cola flavor.  [A.B.V. 13.5%]
Savor:  Espresso caries through more than might be expected, but there's a distinctly strawberry note in the background.  Almost like a coffee espresso coated strawberry.
Overall, Two Vines Cabernet Sauvignon has some depth, but not a lot.  It'll keep the average table wine seeker happy, but for those looking for something special, it's not a beautiful and deep Cabernet Sauvignon.  What it is, a strong, sturdy construct that will work with most meaty meals, and several pastas and pizza.
Verdict:  Wandering vines.
Price:  $6.99
Columbia Valley, Washington
http://www.columbiacrest.com/twoVines/wines