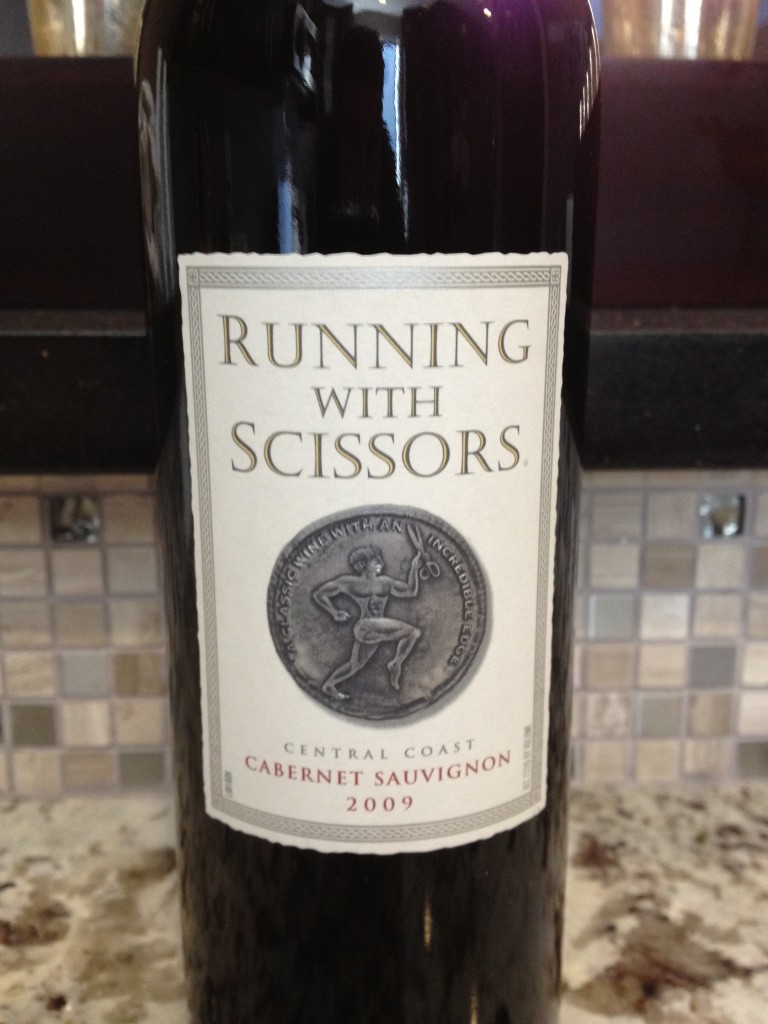 Welcome to the final tasting of the big six for a back to wine basics series.  Cabernet Sauvignon is the big papa of the major six.  This big, bold, dark varietal has one of the larger tannin structures in the wine world, and is known for it's fuller body, higher alcohol levels, and powerful dark fruits particularly cassis (black currant).    Like Merlot, Cabernet Sauvignon can run the gambit of wines, producing medium fruit driven reds, to serious 15 year plus aging wines that are easily world class contenders.   This latter category is categorized by rich flavors and a firm tannin structure.  Climate wise, Cabernet Sauvignon isn't picky so long as it's not cold.  Even so, the best hail from Bordeaux in France, and California.  Hat tips to Washington, southern France, and Australia.
Serious Cabernet Sauvignon can make stars shine, planets align, and have heavenly choirs signing in praise.  Or, at the least make your palate explode into a rush of wonderful fruit, and typically oak.  In the hopes of realigning the planets once more before the Mayans end the world we've selected 2009 Running With Scissors.  Will it save the world, or have a tragic accident?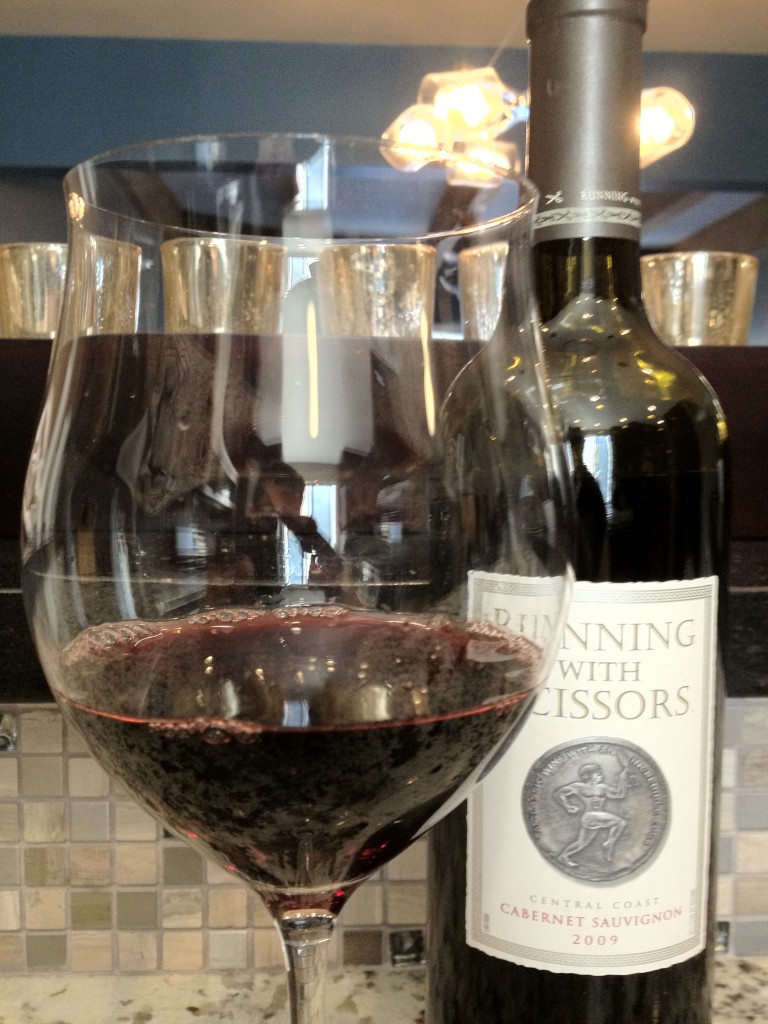 Sight:  A deep red thick edge.
Smell:  There's a stemmy sort of nature to the smell, but slightly hot note.  Blackberries, raspberry jam, and a touch of spice.
Sip:  A little dull, but it moves toward blackberry and plum skin with notes of mints, and cassis.  Black grapes are also quite prominent.  The mouth feel is on the lighter side.  [A.B.V. 13.5%]
Savor:  The tannins and vaguely stemmy, mint flavor joins with blackberries and lingers slightly acidic.
2009 Running With Scissors Cabernet Sauvignon is kind of a bit careless.  It has some good foundational elements, but then it goes all wonky, like it didn't take the time to clean out the stems during pressing.  It's not bad, just not really a stand up Cabernet Sauvignon, actually, identification sans bottle might be tricky.  It's not the best made wine ever on First Pour Wine.  For more excitement try actually running with scissors, beginners should skip this.
Verdict:  Just like running with scissors.
Central Coast, California
Price: $9.99