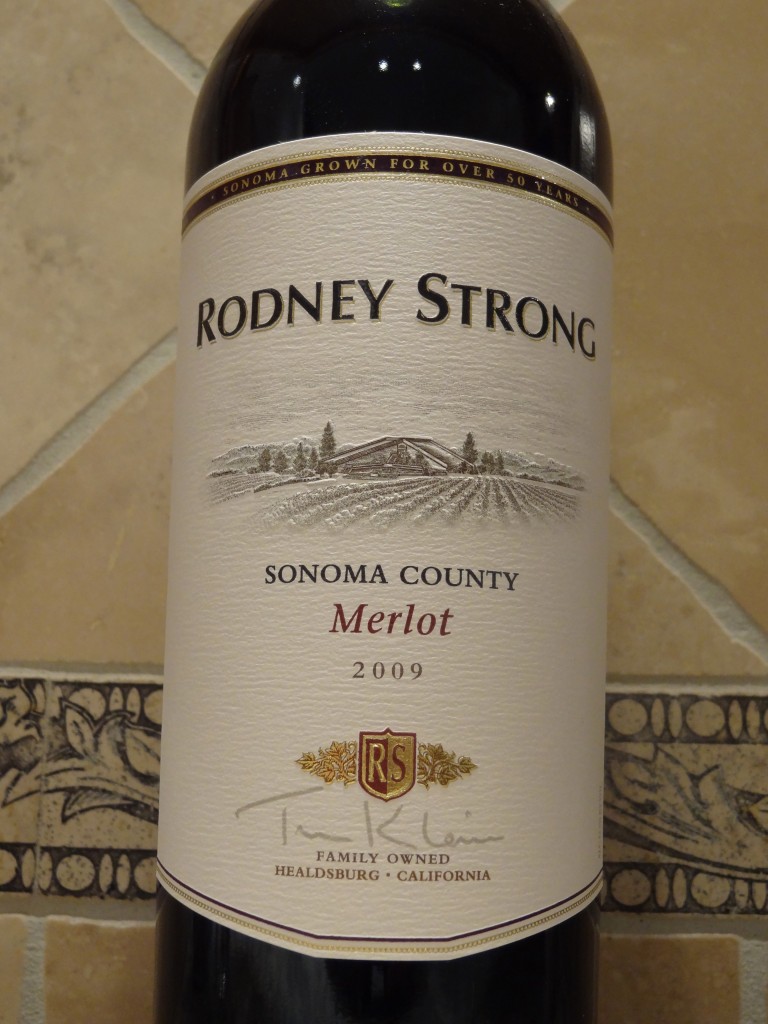 Merlot has gotten a bum rap over the past few years, being forced to play in between Pinot Noir and Cabernet Sauvignon.   Meanwhile, what market share the mid-sized red had obtained, was slowly stolen by the propensity of folks towards Malbec.  This of course is a shame, because when done right, Merlot can provide a wonderful array of flavors similar to Cabernet Sauvignon, but also pick up more cherries, plums, and chocolate.  Can 2009 Rodney Strong Sonoma County Merlot show what merlot is capable of, or will it drive more folks into the arms of cabernet and malbec?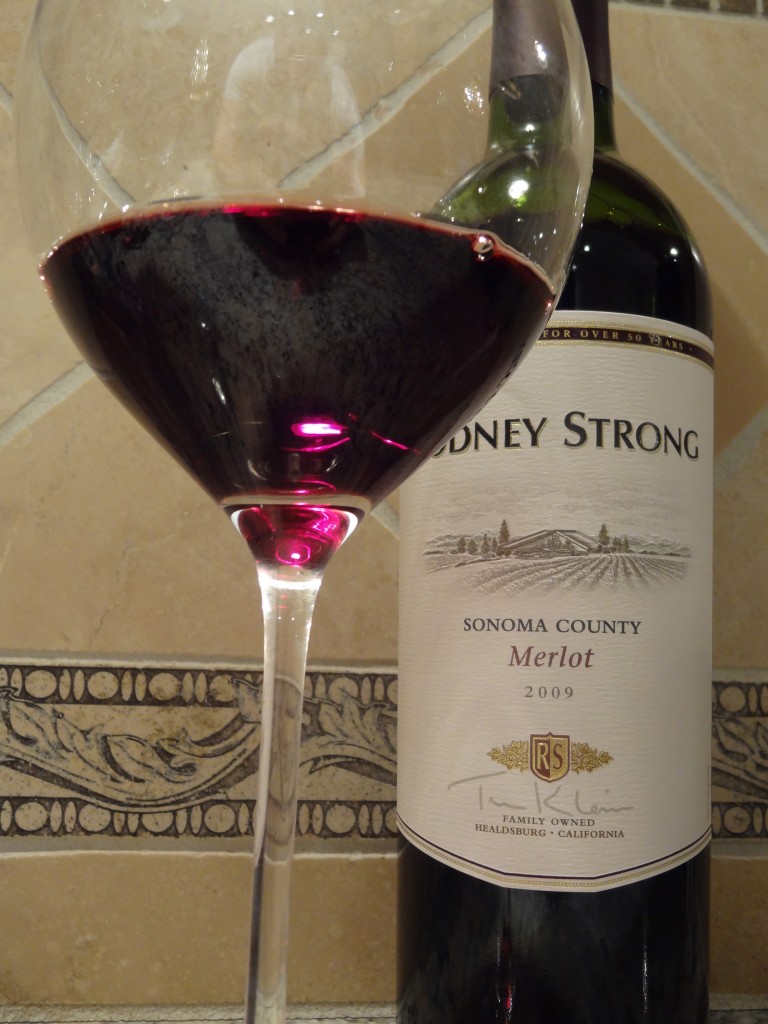 Sight: A medium hot magenta core with light pink edges.
Smell:  Cumin, sandelwood, plum, raspberry, and a bit of heat.  Very spicy.
Sip: A bright start that keeps building brighter, the spicy notes manifest as wood, cumin, and smoke,  The fruit is in the background, channeling plum and underripe red berries.  It's a bit hot, and moderate on the palate. [A.B.V. 13.5%]
Savor:  A slightly smokey ending, that grows into a cinnamon / cumin adventure with a hint of red fruit.  It drags on in a rather unflattering sort of way.
2009 Rodney Strong Sonoma County Merlot isn't as smooth and round as might be expected of a Merlot.  Credit where credit is due, the influencing of the oak has provided some interesting spice flavors, and the fruit still shines through.  The alcohol is a bit heavy handed though, adding unnecessary burn, and destroying some of the softer character of merlot.  2009 Rodney Strong Sonoma County Merlot would be a pleasant addition to the dinner table at the holidays, but at the price it may provide more wood and burn than many casual drinker may enjoy.
Verdict: Spice, Cumin, Sandalwood, Hot, Red fruit
Price: $12.45
Sonoma County, California
http://www.rodneystrong.com/