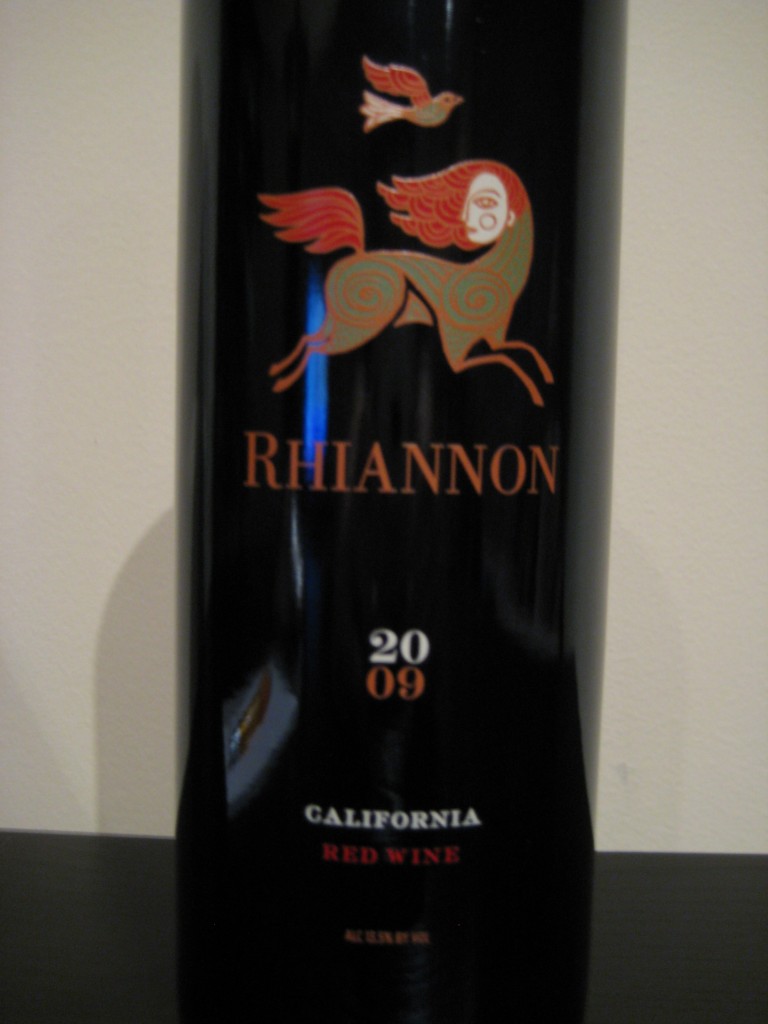 How many wines are named after a Goddess of horses and magical birds in celtic mythology?  As far as First Pour Wine is aware, just one, 2009 Rhiannon, a blend from California.  The marketing suggest that the winemakers parallel the goddess,  in the sense that they both share change and steadfastness, two traits that are at the core of any blended beverage business that involves natural variation.   Much like whiskey blenders deals with different barrel chars and ages to make blended whiskeys, vintners must deal with different grapes, terroir, weather, and aging year after year.  All this change, while delivering a similar steadfast quality year after year.  So does 2009 Rhiannon rise to be the deity it aspires, or is it just another false idol?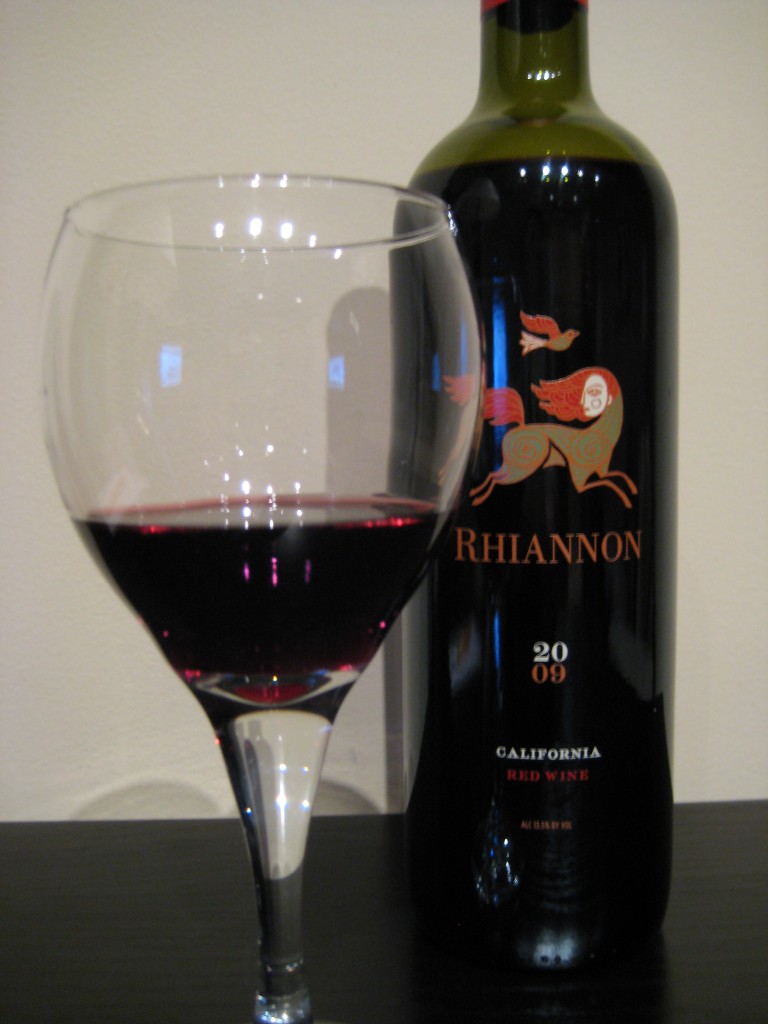 Sight:  A perfect ruby shade, and amazingly consistent, edge to edge the same color, with only a slight deepening in the center.
Smell:  Baked cherry pie with strawberry jam garnished with fresh ripe blueberries by a campfire.  Someone is drinking coffee laced with vanilla near by.  A slightly fig and date note is wafting over as well.
Sip:  This wine is deeply smokey, in all the right ways.  Somehow the wine itself manages to come across as incredibly dark and smooth, providing light cigar and tobacco flavors behind huge baked cherry with nutmeg and jammy raspberry flavors.  There is just the slightest hint of charred marshmallow lurking around the edges, but adding an amazing degree of complexity to the wine.  [A.B.V. 13.5%]
Savor:  The flavor of slightly caramelized sugar with jammy black and raspberries just lazes around the mouth.  Sometimes the wine leans jammy or smokey.  It's just a tinge vanilla, coconut, and chai in the most amazing and wonderful way,
2009 Rhiannon falls into the 'just go buy a bottle already' camp!  It takes the blend of syrah, grenache, and zinfandel, and it uses the best of each grape to produce something unbelievably good.  From Syrah, the smooth, spicy character,  Grenache, jammy raspberries and body, Zinfandel, powerful rustic chewy berry flavors.  Then oak rounds out the whole flavor with smoke, and more spice.  This is one of the best blends so far, definitely try it if given a chance, especially when closer to $10.
Verdict:  Ah! My Goddess!
Price:  $10.99 [$20.99 not on sale]
St. Helena, California