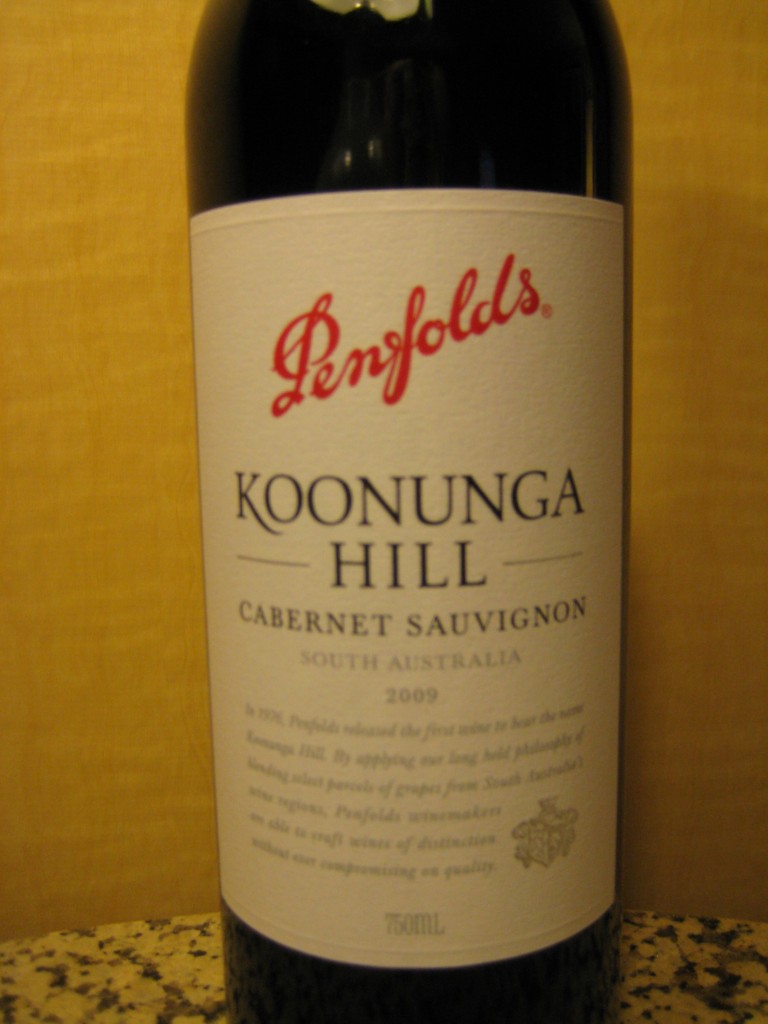 Earlier this week, it was brought to my attention that today is Cabernet Day.  While Cabernet Sauvignon is the most common, there is also Cabernet Franc.  Unfortunately,  there hasn't been a Cabernet Franc that's reasonably in First Pour's standard price range.  Not be dissuaded, we shall, keep looking.  Until then, we've decided to stick with the deliciousness of Cabernet Sauvignon.  For this Cabernet Day, 2009 Penfolds Koonunga Hill Cabernet Sauvignon is on deck from South Australia.  Evoking memories of my last visit down under, it promises nice fruit, and well thought out oak.   Given the start of fall,  this Cabernet sounds like a good way to kick things off with robust flavors and strong oak influences.  Not to mention,  with the holidays coming, it's never too early to start looking for a wine for that special someone, or for dinner with relatives.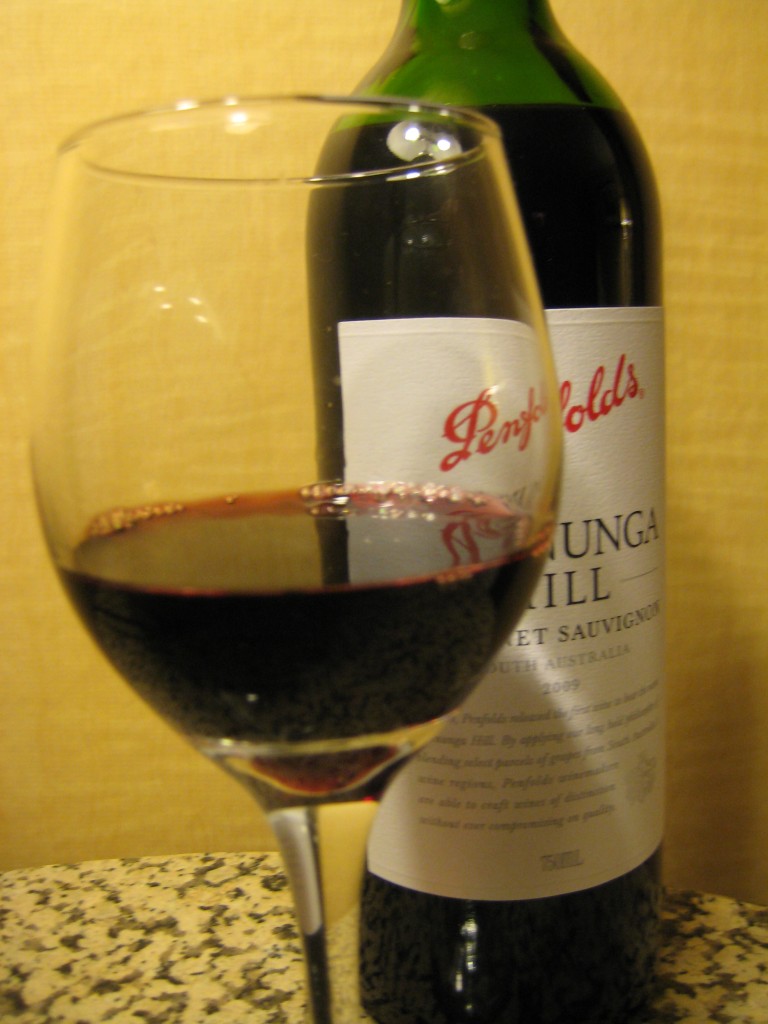 [Disclaimer, sometimes on days where you really want to have an awesome bottle of Cabernet Sauv, you end up at work for 16 hours, and you end up drinking it at 2 in the morning…]
Sight:  Deep purple, with strong hot pink edges.  A young Cabernet Sauvignon, but a good example sight wise.
Smell:  The wine is a bit young, it has a stemmy sort of greenness.   Behind it there's a blackberry and strawberry smell.  Despite the oak that it claims to have,  there's not a lot of oak on the nose.
Sip:  The greenness leads off, and is fairly dominate.  Lurking in the back there is plenty of untoasted tobacco and unripe blackberries.  It's heavy, and hot, and rather tannic.  Green remains the predominate word. [A.B.V. 13.5]
Savor:  The heavy tannic nature continues, giving a thick feeling of dry mouth that lasts for a while.  An earthy mud flavor with some raspberry pushes through for a brief glimmer of something unusual.
Overall, this wine is pretty tough to enjoy on it's own.  Wine though, is about food, and with a bit of milk chocolate, this wine bursts with blueberries, strawberries, and red apples ready for the cider press.  It's actually one of the more astonishing wine and food moments on First Pour Wine (bottles are regularly tried with a bit of something just to try to balance potential flavor issues, like this one).  Try this wine with a fattier food, like milk chocolate or pork belly.
Verdict:  Happy Cabernet Day?  Perfect for halloween?!
Price:  $9.99
South Australia
http://www.penfolds.com/brand_penfolds/index.htm