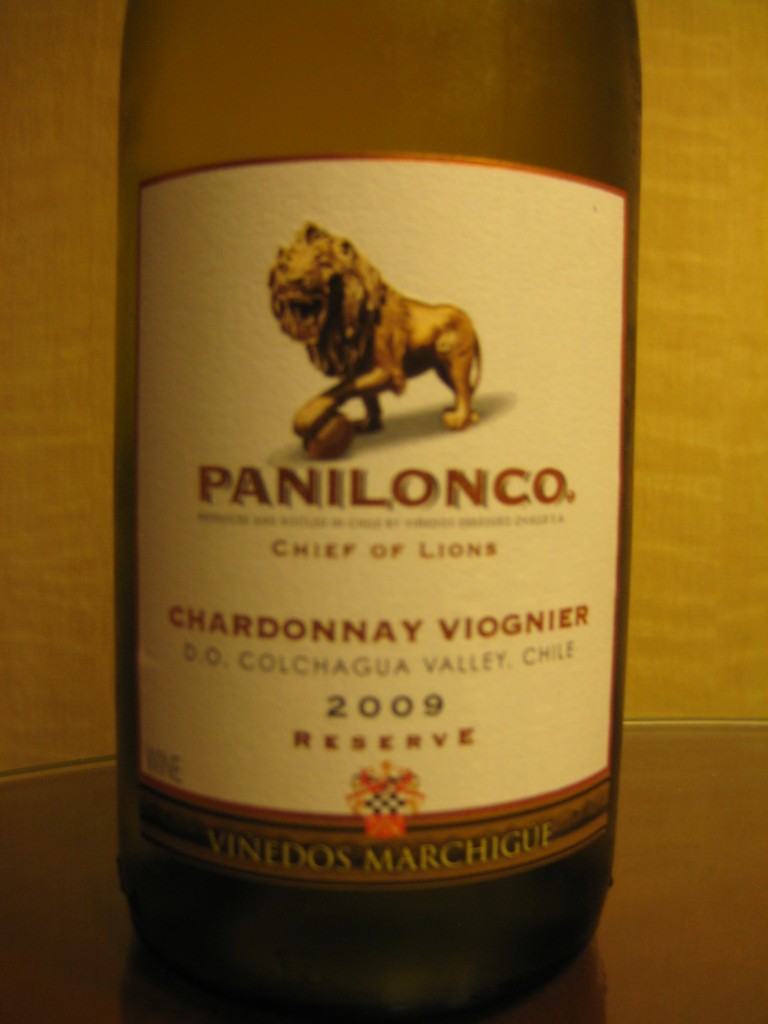 The chief of lions, a musky cat that smells flowers and tropical fruit.  Is this 2009 Panilonco Chardonnay Viognier the king of the Chilean jungle, or just another Trader Joe's jester?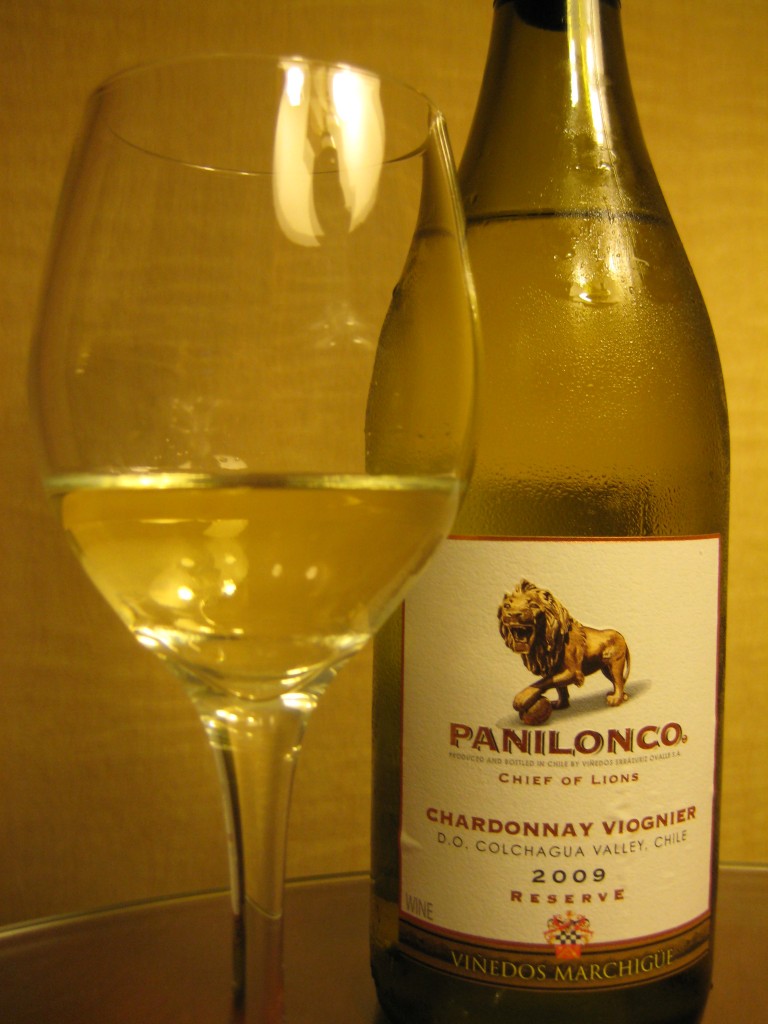 Sight:  A pretty light gold.
Smell:  A musky petunia starfruit with lavender syrup kind of oozes out of the glass.  There's also a crisp green apple, slight orange, and light honeydew.
Sip:  The start is a bit crisp, but it smooths out.  It's a heavy sort of velvet mouth feel, but utterly bone dry.  Lemon, orange blossom, and unripe apricot.  Very minor honeysuckle. [A.B.V. 13.5%]
Savor:  Slightly spicy, a cinnamon cardamom note, but mostly floral.  A bit like a short walk through a garden.
Overall, this wine is good, but it's not exciting.  While it does play up it's complexity, it's a little bit muddled.   Definitely worth a try if you like Chardonnay's feel or Viognier's flavor, but not going to be a Riesling fan favorite.
Price:  $5.99 [Trader Joe's Exclusive]
D.O. Colchagua Valley, Chile