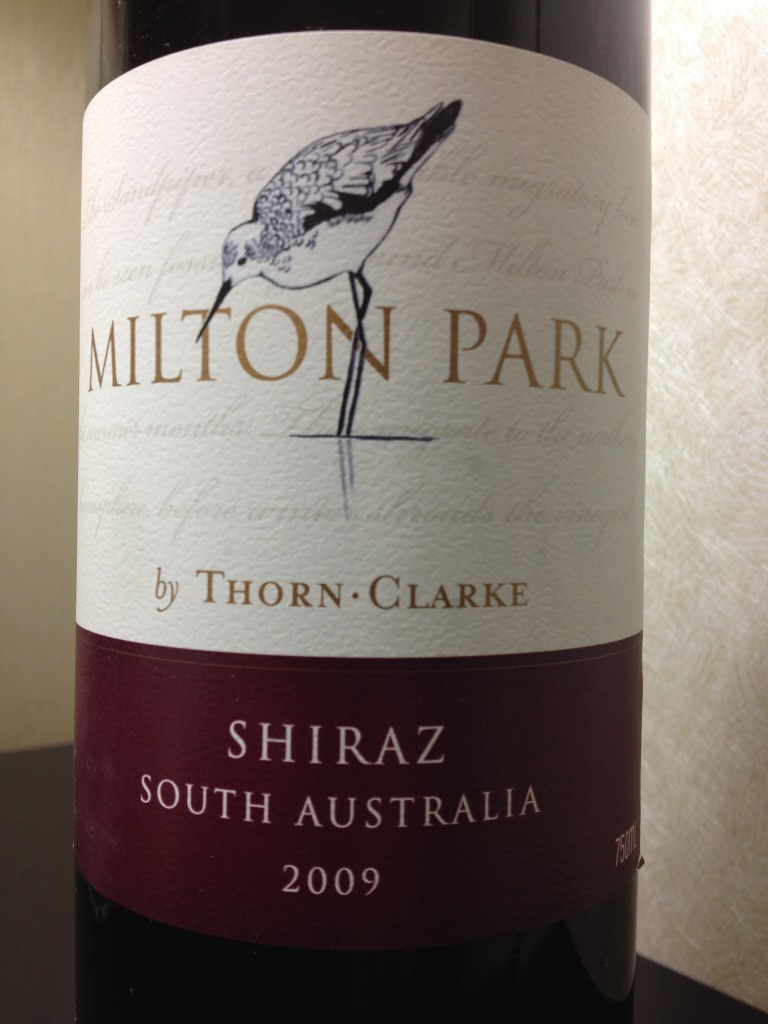 Syrah, or Shiraz as it can be more commonly found as down under, is one of the other important red grapes that holds an endearing place in many peoples hearts, and on their palates.  This feisty red grape is known for darker fruits, a spicy nature, and a tendency to even pull in flavors like black pepper and tar.    Syrah can range from a brooding behemoth to a charming, even keeled sort of grape.  While the best hail from Australia and the Rhone, there are plenty of fine examples that come from California and Washington.  While comfortable on it's own, it frequently can be seen in the company of Garnacha and Mourvedre.
Hailing from North East of Adelaide, 2009 Milton Park Shiraz should provide a decent example of what a Shiraz can be.  Will it take flight, or is it just short of take off?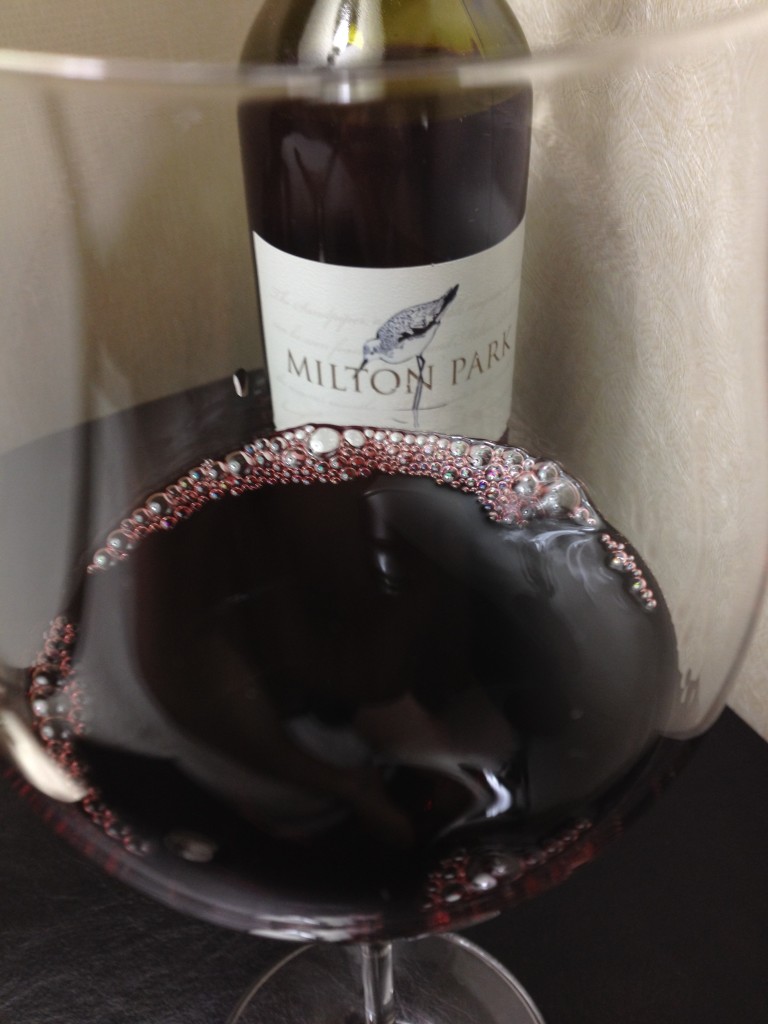 Sight:  A deep dark purple-brick red, with solid edges.
Smell:  It has a spicy edge that leads off, giving a bit of kick.  The alcohol is stronger than might be expected.  There's a meaty smoke smell with a lot of crushed berries.  They're verging between overripe and jammy, but not quite all the way in either direction.
Sip:  There's a hint of sweetness that mellows out, it gets rather smooth and silky.  There's an interesting smokiness, and a pleasant amount of plum.  There are very subtle notes of vanilla, oak, and dried berries.  It's pleasant and smooth, but not overly complicated. [A.B.V. 14%]
Savor:   The after taste starts out just kind of plummy, but then it subtly grows raisin like, chiming in flavors of dried cherries and hints of earthy smoke.
2009 Milton Park Shiraz does that odd thing where it gets truly interesting at the end, but doesn't suggest its going to layer itself very much.  It make you want to keep having another sip, although you can't quite fully explain why.  It's the kind of wine that seems like it would be just as at home while reading a book as having a cook out.  It's definitely an elegant wine in the sub $10 area.  Give this a shot to have  a smooth bodied drinker ready for anything.
Verdict:  Pleasantly direct.
Southern Australia
Price: $9.99
http://www.kysela.com/australia/Thornmiltonpark.htm