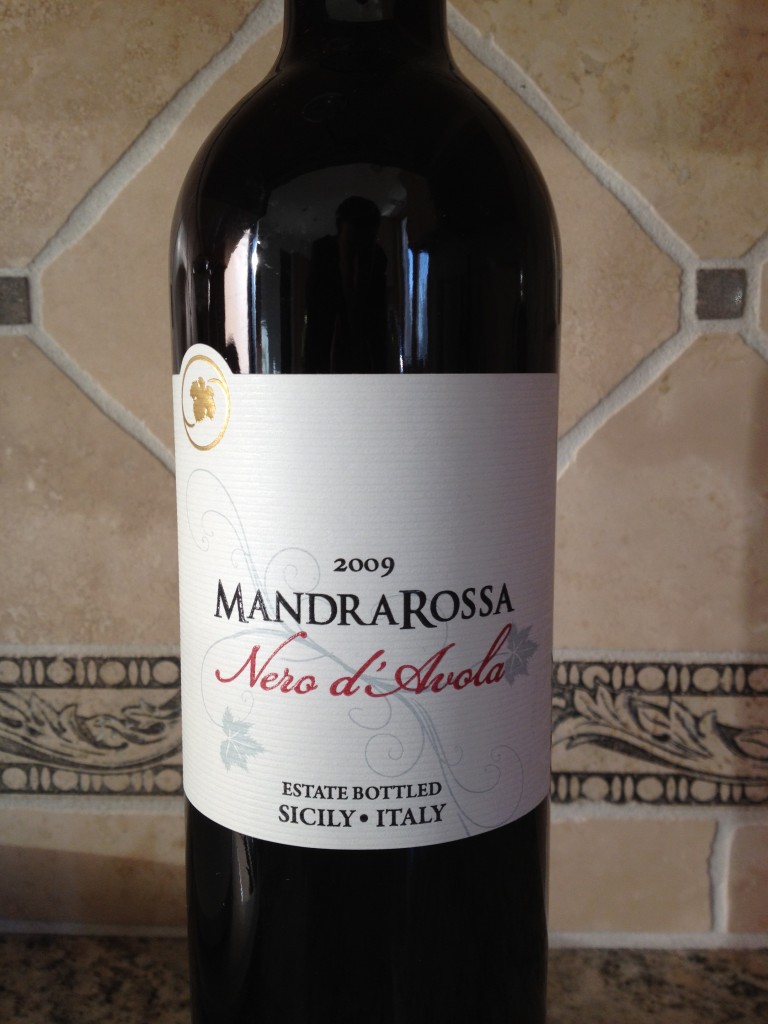 Coming from a Sicilian family, it only seemed appropriate to have a Sicilian wine.   While Sicily can be renown for it's dessert wines, it has a history of making juice rustic reds from the varietal Nero D'Avola.  Baking in the hot sun, it can develop large, juice flavor profiles, and almost taste as though it has soaked up the sun from Sicily itself.  Can 2009 Mandra Rossa Nero D'Avola manage to pack a lot of the rustic, juicy nature into it's offering, or is it off the island with this brand?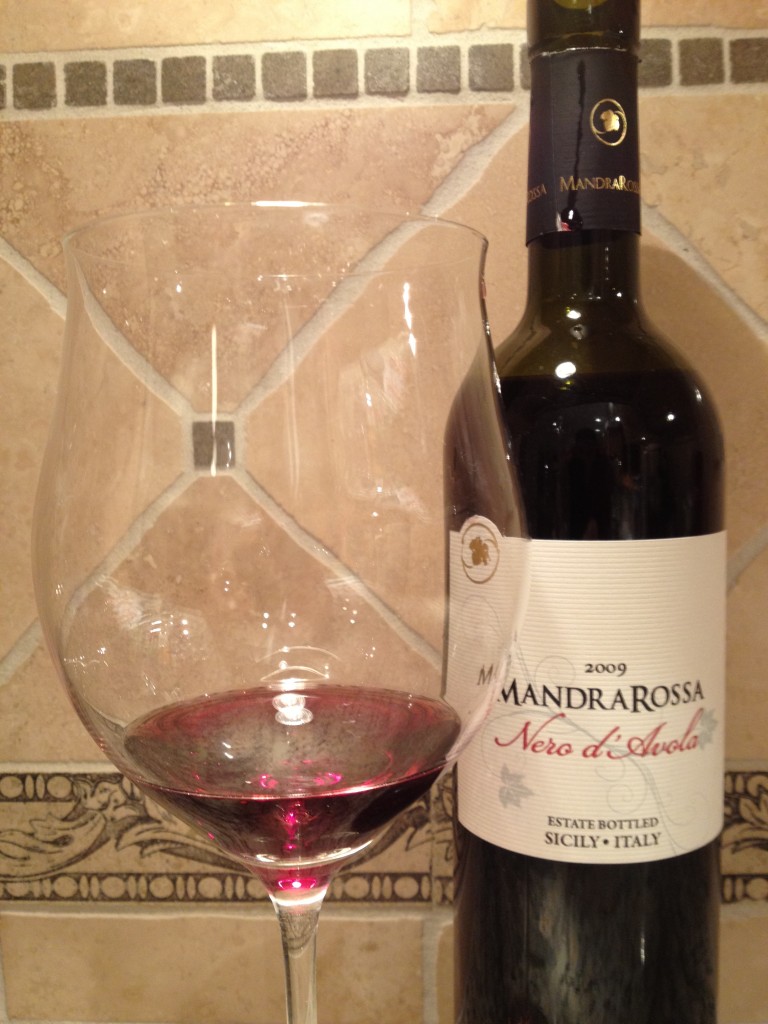 Sight:  Light ruby red.
Smell: There's a slightly earth tinged smell lingering behind cranberries.  There are streaks of herbal notes like a oregano that mix with subtle cherry and vanilla.
Sip: A light body with lots of black pepper, plum, and cherry.  There are notes of smoke and earth that cut through the acidic nature, and give a slightly cranberry light nature.  [A.B.V. 13.5%]
Savor: Slightly tannic finish with greenish wood and cran-cherry notes.  It vanishes quickly.
Overall, 2009 Mandra Rossa Nero D'Avola is a quintessential every day drinker from Sicily.  While it's not overly complicated, the nature of the high acid with touches of tannins will complement food well.  It could be smoother, but the rustic nature gives this wine a rather nice amount of charm.  It's tasty, and enjoyable, but nothing to climb Mount Etna for.
Verdict:  A pleasant trip on the island.
Price: $7.99
Sicily, Italy