Come the holidays, it's time to celebrate, and what better way to go about that than with a smooth, full bodied, wine.  What to choose though?  The holidays are a time to make merry, and even scrooge might be tempered to let one of his precious pinched pennies pay for a premium bottle of plonk.  Enter, 2009 Kendall-Jackson Grand Reserve Cabernet Sauvignon, Kendall-Jackson's premium offering from the red camp.  Hailing from California, this wine is made up primarily Cabernet Sauvignon, with a few helping grapes to give it flair.  Is it worth the price though?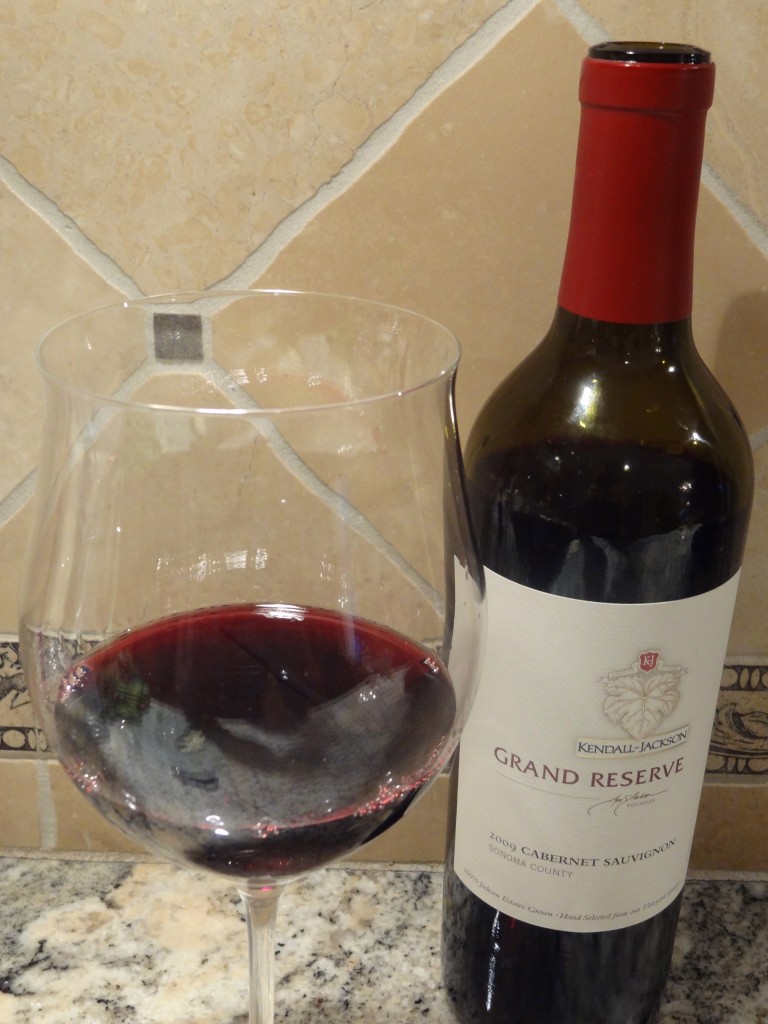 Sight:  Bright ruby red edges, deep purple core.
Smell:  Smoke, mocha, espresso, dark fruit, like blackberry and plum skin.
Sip:  Very smooth and lively.  The balance is nice between heavy mouth feel and vibrant.  The flavors are balanced between currant and cherry, with spice-box notes, touches of tobacco, espresso, and smoke.  [A.B.V. 14.5%]
Savor:  There's a touch of plum skin and mint, but it gives way to a light smokey plum and  mocha flavor.  The tannins are reserved, but firm.
2009 Kendall-Jackson Grand Reserve Cabernet Sauvignon is a big wine with a subtle flavor.  The balance of the fruit with the oak is very nice, and would work well with Christmas dinner.  The mouth feel is surprisingly smooth,  despite the high alcohol.  For your holiday dinner, 2009 Kendall-Jackson Grand Reserve Cabernet Sauvignon could be brilliant addition to the table.
Verdict:  Smooth, Mocha, Plum, Smoky
Price: $28.00
Santa Rosa, California
http://www.kj.com/
*Disclaimer:  Bottle was a sample from Kendall-Jackson
One last thing, Kendall-Jackson has a new app out just in time for the holidays.  If you like the wine, the app can help pick wine by elements of the meal, the type of occasion, or even color.  If you're interested in learning more about Kendall-Jackson or the app, check it out in the app store!