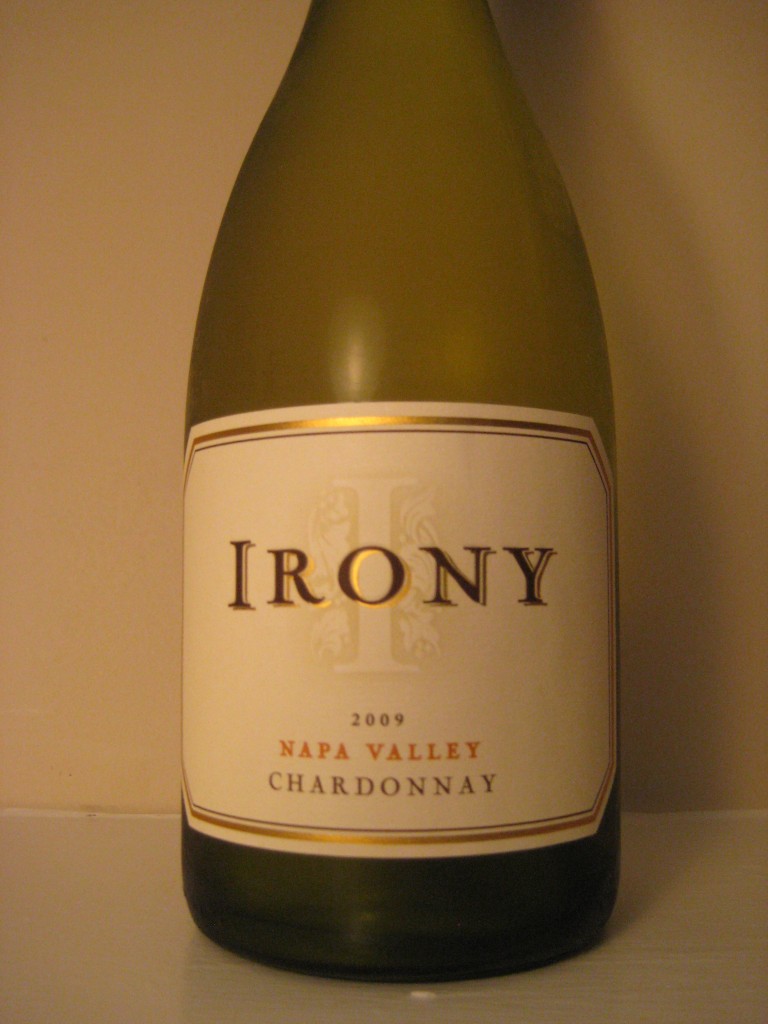 Irony is one of those wines that benefits from the name.  It of course could mean any number of things, but for some reason it seems that it would perhaps deliver a chardonnay experience that isn't typical of chardonnay.  With that though, comes the expectation of delivery.  While Irony claims none of those things, they do claim to enjoy life's little ironies.  So can 2009 Irony Chardonnay be ironically good for a bottle under $10, or is just exactly what it claims to be?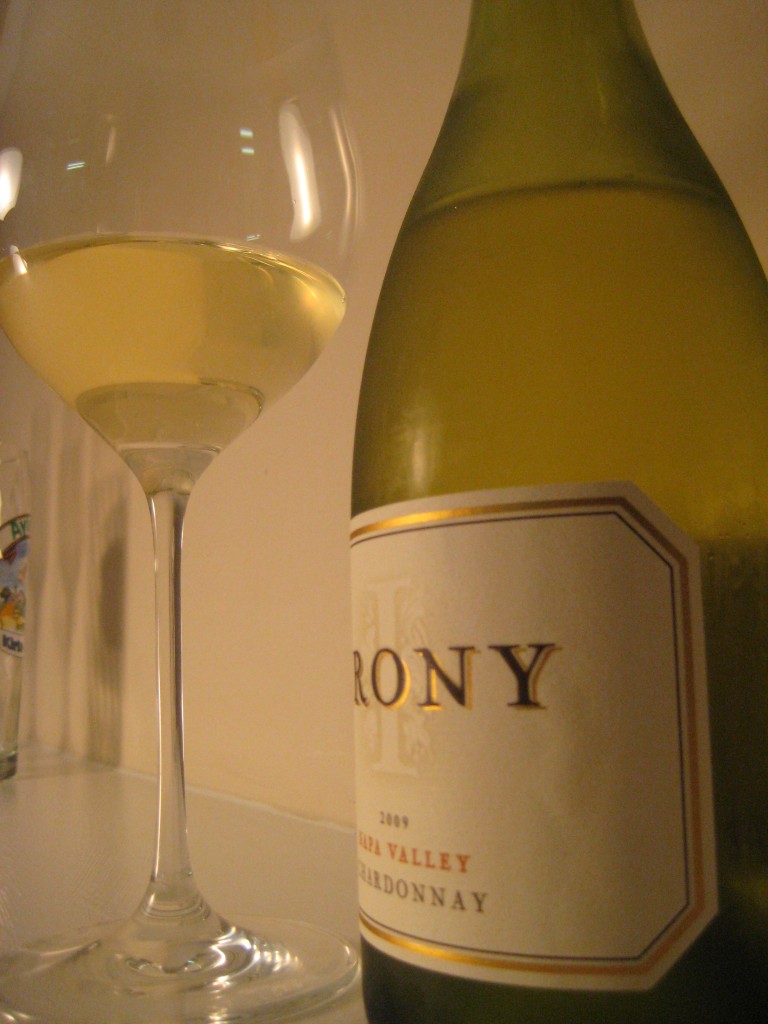 Sight:  It's a lighter shade of gold, perhaps wheat colored, with more brilliance.
Smell:  There's a creamy top note, followed by some pineapple.  There's a bit of green apple and lemon, with a smidgen of guava.
Sip: The body is definitely full, and there's no sense of sweetness.  The crispness is slightly surprising, and there are plenty of oak and vanilla flavors.  The lemon pith flavors in the background supercede the apple and pineapple notes that lead upon tasting.  The fruit remains rather hidden, but there might be a little minerality.  [A.B.V. 14%]
Savor:  The oak and vanilla make an appearance, but leave behind some citrus flavors.  Then it does something odd.  It just keeps going, it runs through oak, smoke, papaya, guava, orange, lime, more smoke, cream, butter, creme brulee.  It's like the most bizarre never ending finish.
Overall, 2009 Irony Chardonnay isn't really here.  It's not entirely obvious where it was, since it shows at most a penchant for too much oak, but with the lack of fruit, that's hard to blame on the wine maker.  The fact is, it's just not particularly exciting.  It's inoffensive, on the oaky side, and at most has a rather good acidity pairing some foods with.
Verdict:  Big and quiet
Price: $9.95
Napa, California
http://www.ironywine.com/Home.aspx