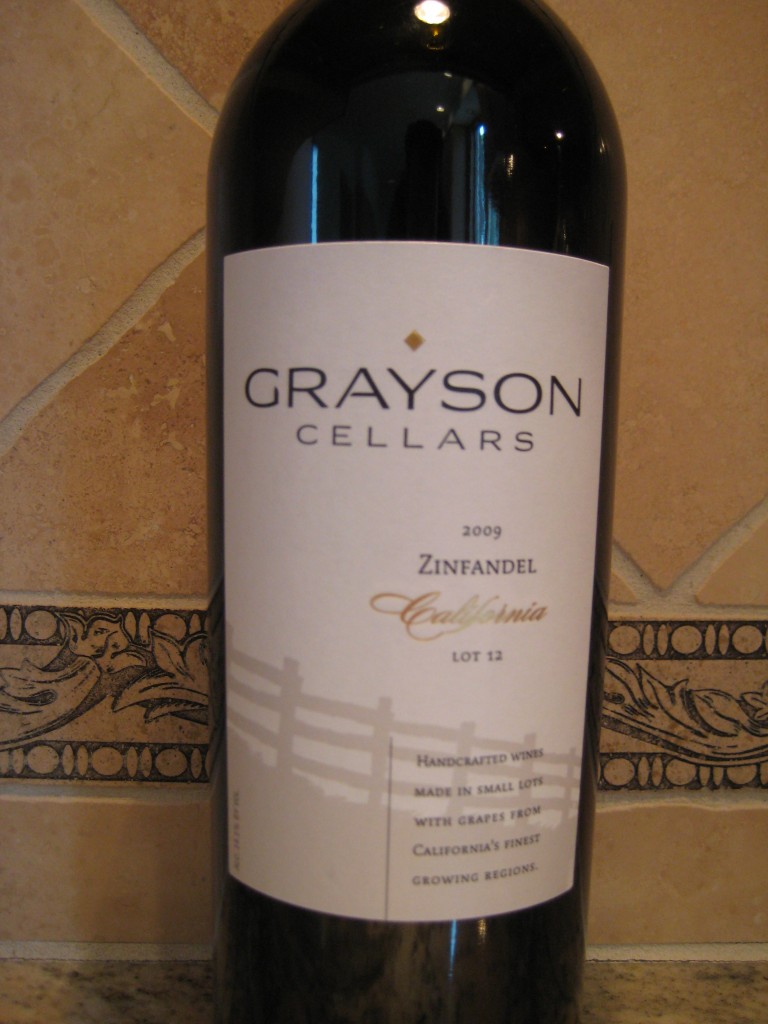 2009 Grayson Cellars Lot 12 is a California Zinfandel, and not one of the blushy ones that are oh-so common in summer.  While California's Zinfandel is frequently turned into the slightly sweet Zinfandel, many of the Zins from the area are jammy blackberry and raspberry filled high alcohol punches, with firm structures and tannin to boot.  How does Grayson join the fray?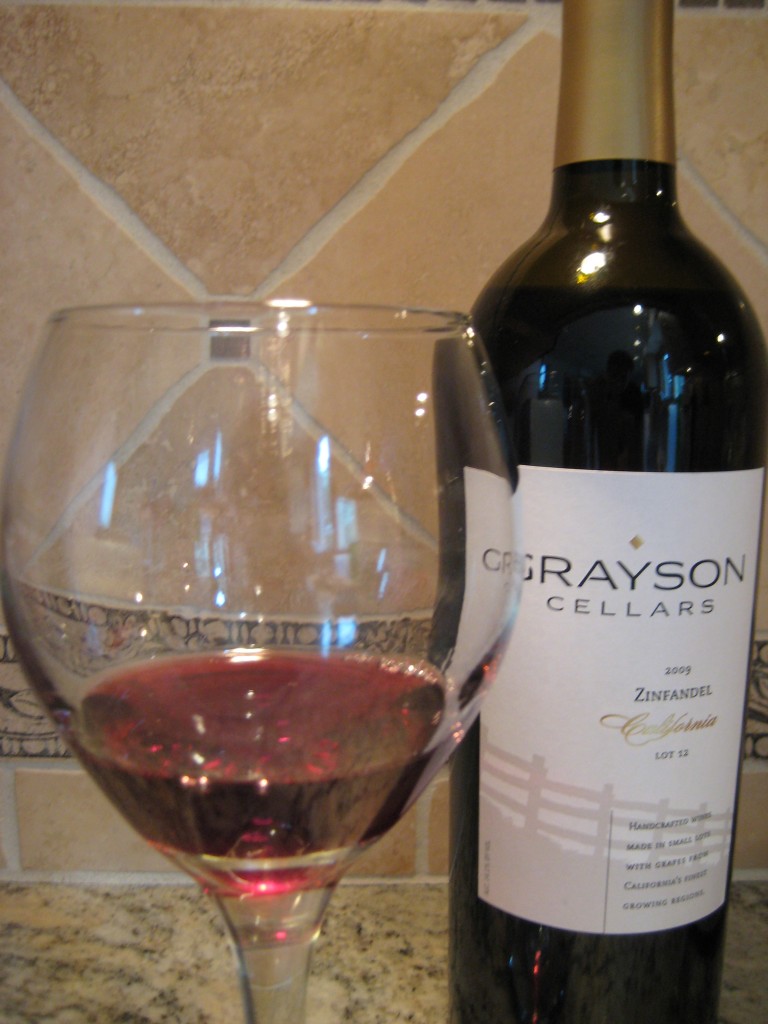 Sight: Fairly light for a Zinfandel, almost magenta, and sort of gamay / pinot noir like.
Smell: Raspberry, black pepper, currant, cherry, and a touch of molasses play nicely together.
Sip: Slightly sweet at the start, strong cherry flavor turning into macerated cranberries and currants.  Bright red fruit is a good descriptor here.  The mouth feel is very thin, and the acid is a bit high as well.  Moderate tannins. [ABV 14.1]
Savor: Tannins hang around, the acid turns into a sort of coffee grind bitterness.  Red fruit remains, but feels almost like unroasted coffee beans are involved some how.
Overall, I have a lot of questions.  To start, this is the description from Grayson:
The Grayson Zinfandel shows a dark color with rich mixed raspberries, strawberries and brambles surrounded by hints of spice including black pepper and cinnamon. Intense richness carries through on the palate of this full bodied wine with explosive blackberry and raspberry pie flavors. The wine's finish is long and elegant.
Now, I'd love to know what wine was supposed to be in the bottle I bought, because I did not just drink that wine (although, it sounds darn delicious).  Unfortunately, it's just so light, that I was disappointed, really expecting that beautiful richness that Zinfandel can offer.  Given, I'm not sure how this bottle so completely missed the mark, I'm going to refrain from saying buy or don't buy, but if any of our readers have had an experience, it might be helpful to understand this wine a bit better.
Price: $8.95
St. Helena, California
http://www.graysoncellars.com/index.html