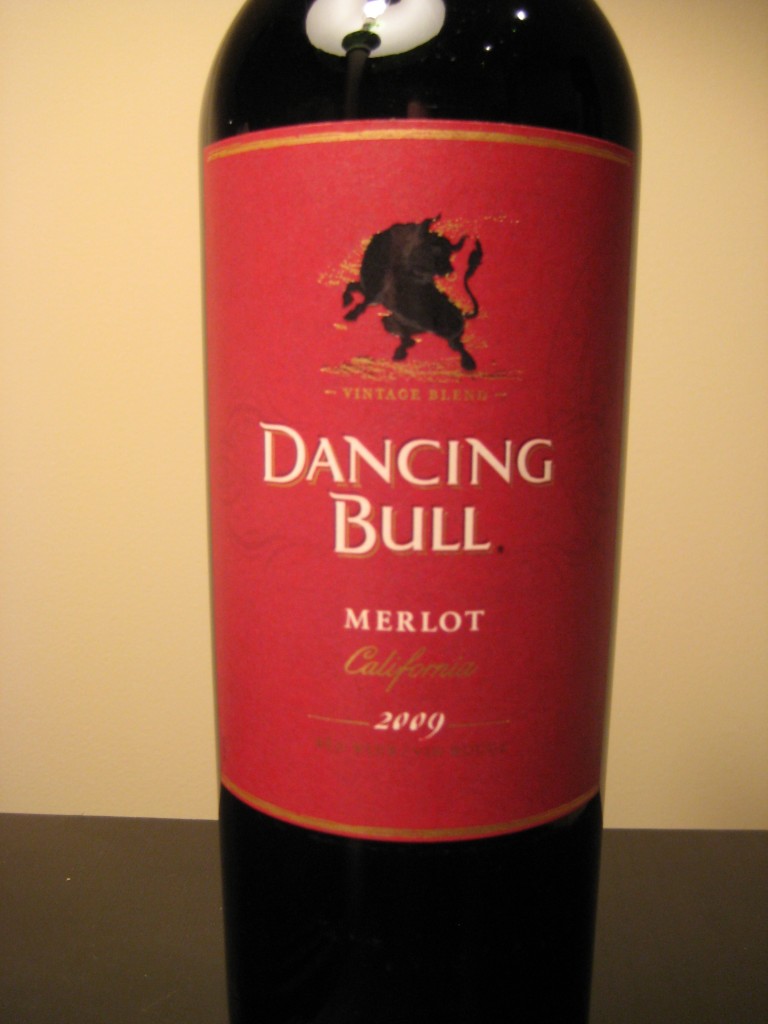 If bulls could dance, would they drink Merlot?  This is a question that has bugged man since the beginning of time, or at least in recent memory thanks to the Vineyard in California.  In all seriousness, 2009 Dancing Bull Merlot claims to be the perfect pairing for pizza, and this is a pretty realistic problem.  Can 2009 Dancing Bull Merlot make the perfect slice, or it is dominoes for this wine?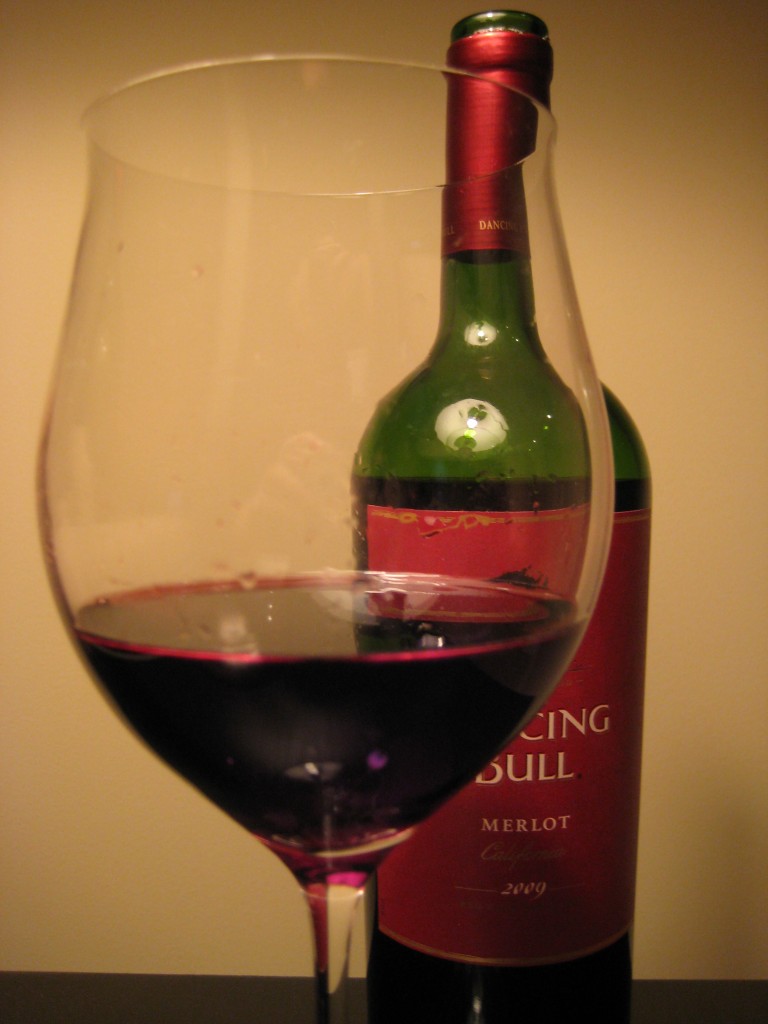 Sight:  A deep red edge, a slightly brick tinge, and a light purple core.
Smell:  Blackberry, plums, notes of oak, black cherries, and a little bit of vanilla.  It smells soft.
Sip: It's brightly plummy on the start with inflections of black cherries and blackberries.  The tannins grow rather quickly, getting kind of chewy as it builds.  There's mild oak in the background in a smokey sort of way, and maybe a touch of vanilla.  It's overwhelmed by the large tannins, but remains smooth.. [A.B.V. 13.5%]
Savor:   There's a slightly earth and berry quality, but the tannins are really powerful.
Overall, 2010 Dancing Bull Merlot is a nice pairing for foods, but never alone.  This wine is in the realm of possible bottle aging.  This means that it probably can stay in a cellar for 1 – 2 years, and emerge very soft and smooth, with a few new flavors, and some elaboration on the ones it's currently showing.  Open around mid 2012 or 2013 and it might provide a great surprise for the price.
Verdict:  Not quite dancing with the stars.
Price:  $8.99
California
http://www.dancingbullwine.com/