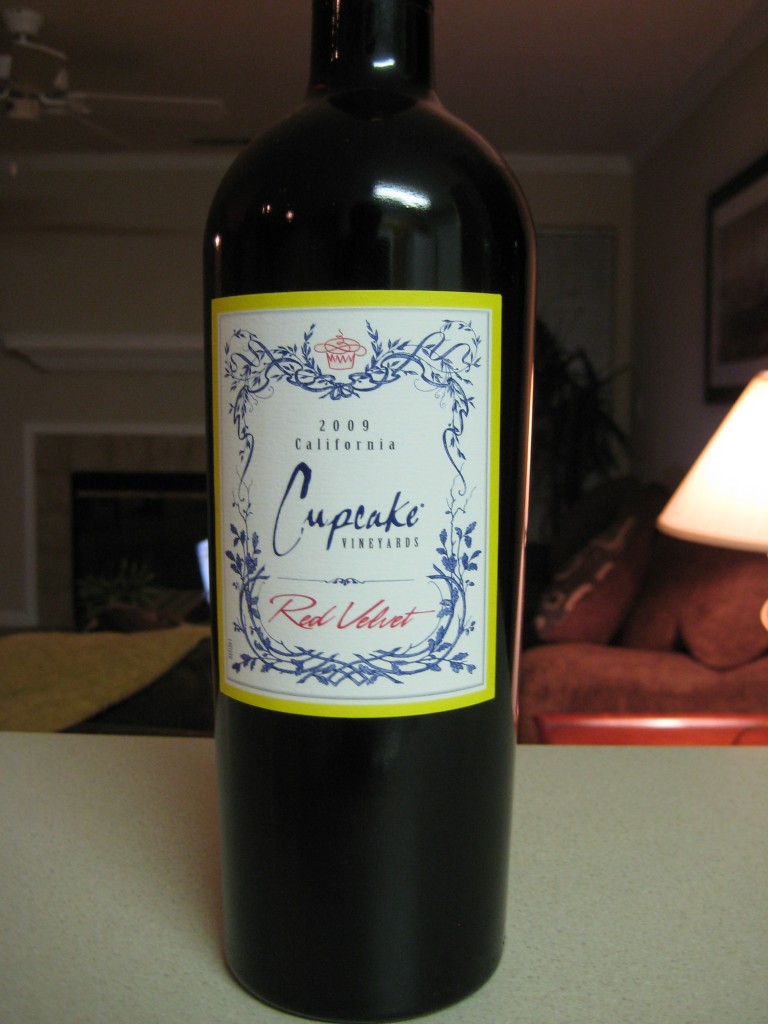 One of the first wines First Pour Wine looked at was a 2009 Cupcake Vineyards Chardonnay.   Since then, one of the wines that has surfaced in almost every wine store I've visited is 2009 Cupcake Vineyards Red Velvet.  With a name like Cupcake and a product called Red Velvet, it feels as though this should be the flagship wine from the producer.  While many friends have been signing the praises of this slice of Cupcake's portfolio, I remained uninitiated.  Until now.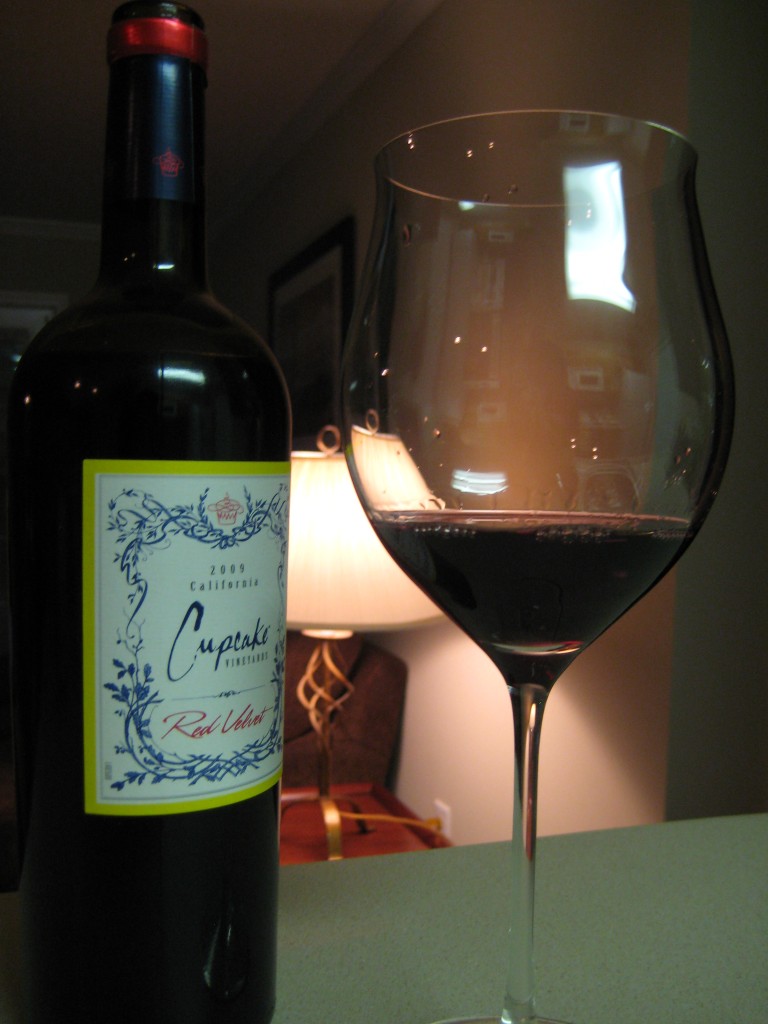 Sight:  Just this side of brownish red.  Brick would be the rock.  Red Velvet would be the cake.
Smell:  There's a raspberry and mocha undertone, the smell is mildly on the hot side.  There's some blackberry jam and subtle vanilla.
Sip:  Two things come to the forefront pretty fast.  First, it's smooth, and slight sweet.  Second, it's a bit more acidic than it seems like it would be.  There's a lot of mocha and cacao notes in this wine, with a bit of red raspberry coulis.  It's body is surprisingly light. [A.B.V. 13.5%]
Savor:  The tannins are rather firm, and feel a bit like eating raw cocoa powder.  There's a nice blackberry flavor that emerges once the tannins settle, as well as subtle cranberry like tartness.
Overall, 2009 Cupcake Vineyards Red Velvet is oddly cake like.  It somehow manages to pull off a very high level run of what Red Velvet is like, while simultaneously being a wine. The thing is, for a wine with 4 grapes competing for the spotlight, it remains amazingly uncomplicated, almost subtle to a fault.  While it's good for easy drinking, it's not a wine that'll stand out or make people think much.  It's a solid idea though, and it'd be nice to see Cupcake give it another go with a few less grapes in the mix..
Verdict:  More of a muffin.
Price: $8.99
California
http://www.cupcakevineyard.com/#