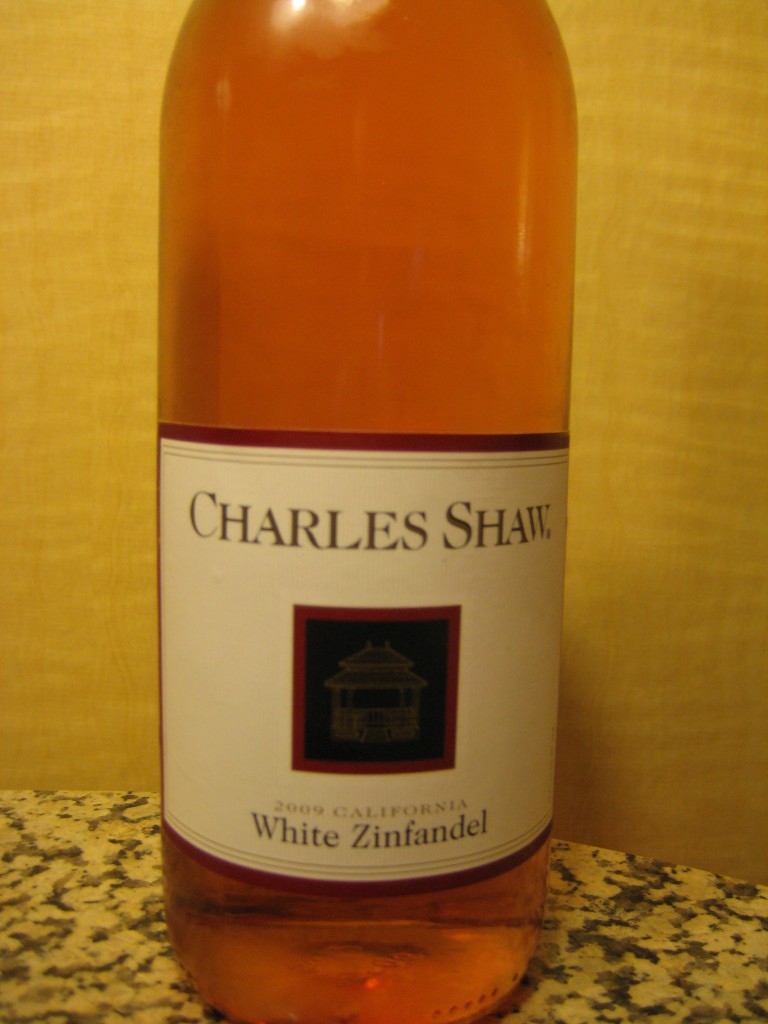 Between white and red, is rosé.  Within the world of rosé wines, there's the marketing term of blush.  The term refers to certain Californian wines that were made in a period when the demand for white wine exceeded the production of white wine.  The solution was to make white wine from red grapes with minimal skin contact.  One of the results of this approach to wine making was white zinfandel, which is more commonly associated with being a light, uncomplicated wine that's inoffensive, slightly sweet to sweet, and comfortable being quaffed in the summer.
Given that white zin outsells it's red counterpart 6:1, it's no surprise that many producers would love to get in on the act.  How does Mr. Shaw's example do?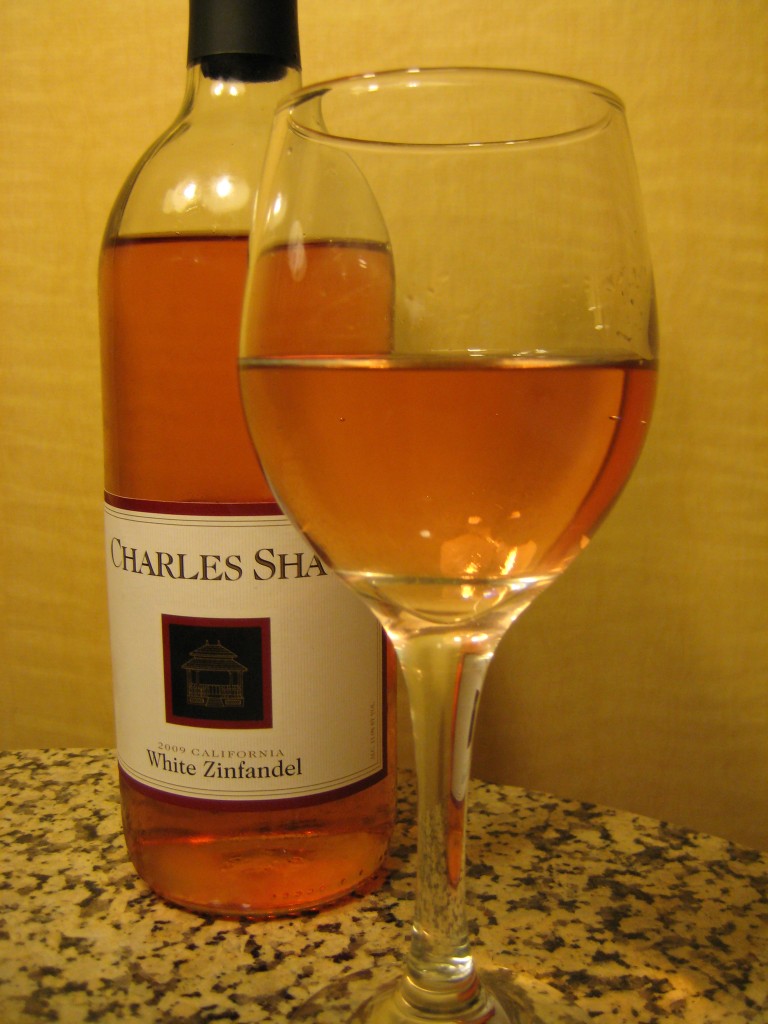 Sight:  It's getting a bit coppery, given the age this is acceptable.  White Zin's should be consumed young though.
Smell:  Fresh strawberries and raspberries.  A touch of sugar, but very uncomplicated.
Sip:  Slightly sweet, and a bit acidic to start,  raspberry and strawberries carry through as the wine smooths out.  Sipping is as straightforward as smelling this wine.  [A.B.V. 11]
Savor:  The raspberry continues for a few seconds before disappearing.
Overall, incredibly straightforward, and one of the best two-buck-chucks.  The only complaint that can really be leveled is that the acid is a bit low on this for a rosé.  This isn't a serious error, but it detracts as the mouth feel comes off a bit thick with all the sweetness.
Price: $3.79
California
Trader Joe's Exclusive