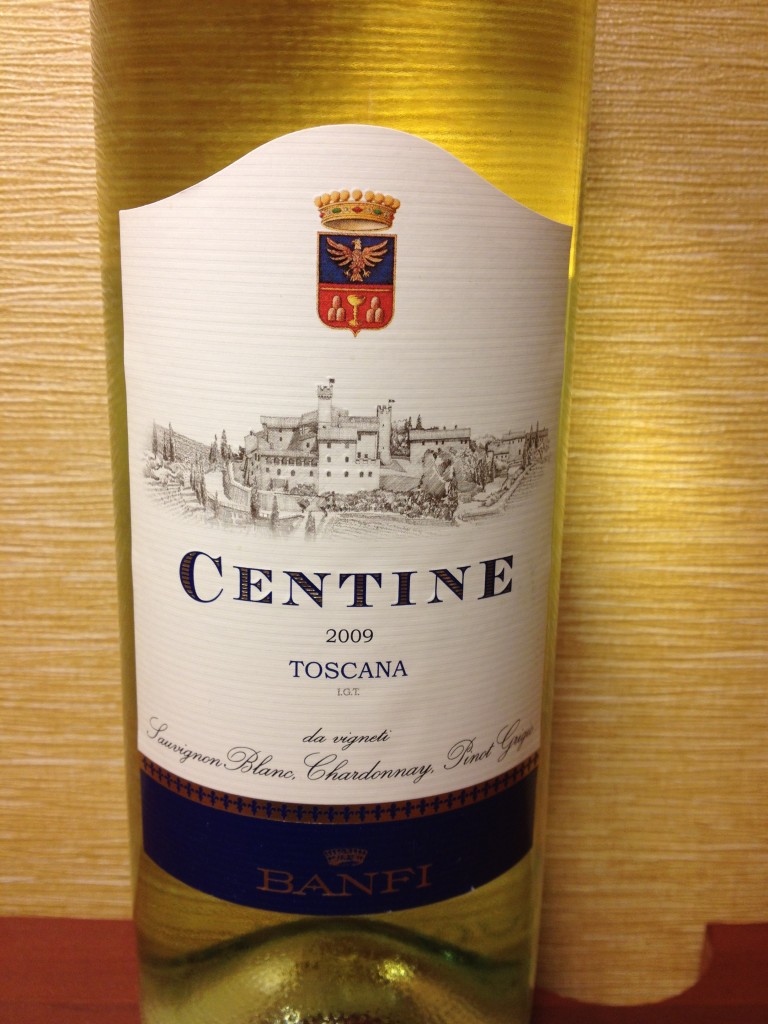 Every now and then the Italians bust out of the traditional mould, and create some off the wall blend that inexplicably works.  In this case the folks over at Banfi have taken one of Italy's best varietals, Pinot Grigio, and blended it with two of the more popular new varietals, Sauvignon Blanc and Chardonnay.  Chardonnay will add body, and Pinot Grigio is normally pretty crisp on it's own, so what would Sauvignon Blanc add to the mix?  Will it add greenery to 2009 Banfi Centine Bianco, or perhaps tropical fruit?  Only one way to find out.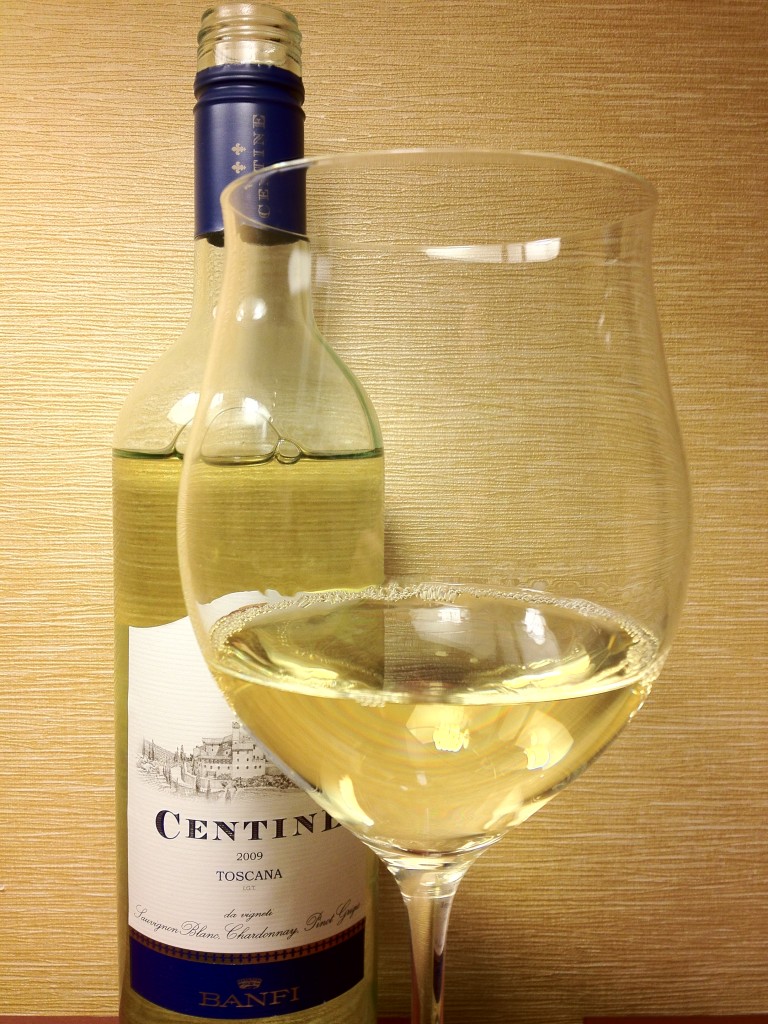 Sight: A rather deep gold, the edges most so.
Smell:  Green pear, lemon, light honeydew melon, subtle stonefruit, and a touch of minerality.
Sip:  The acidity leads off extremely quickly, but the wine starts off smooth.  Lots of lemon, sea spray, and minerality.  There's a touch of gooseberry from the Sauvignon Blanc, and a roundness of Chardonnay.  The mouth feel is slightly creamy.
Savor:  Pear skin and lemon abound, with a lot of crisp acidity.
Overall, 2009 Banfi Centine Bianco has an interesting character to the blend, but there's a lot of acid to overcome to find the fruit and flavor.  It's not to say that there isn't something interesting about the wine, especially as a food partner, but as a soloist it's like Axl Rose without a band.  A lot of 'in your face', but not an entirely complete package.
Verdict:  Bright but not shining.
Price: $8.99
Blend: Pinot Grigio, Chardonnay, Sauvignon Blanc
Tuscany, Italy
http://www.castellobanfi.com/wines/index.php?wine=55