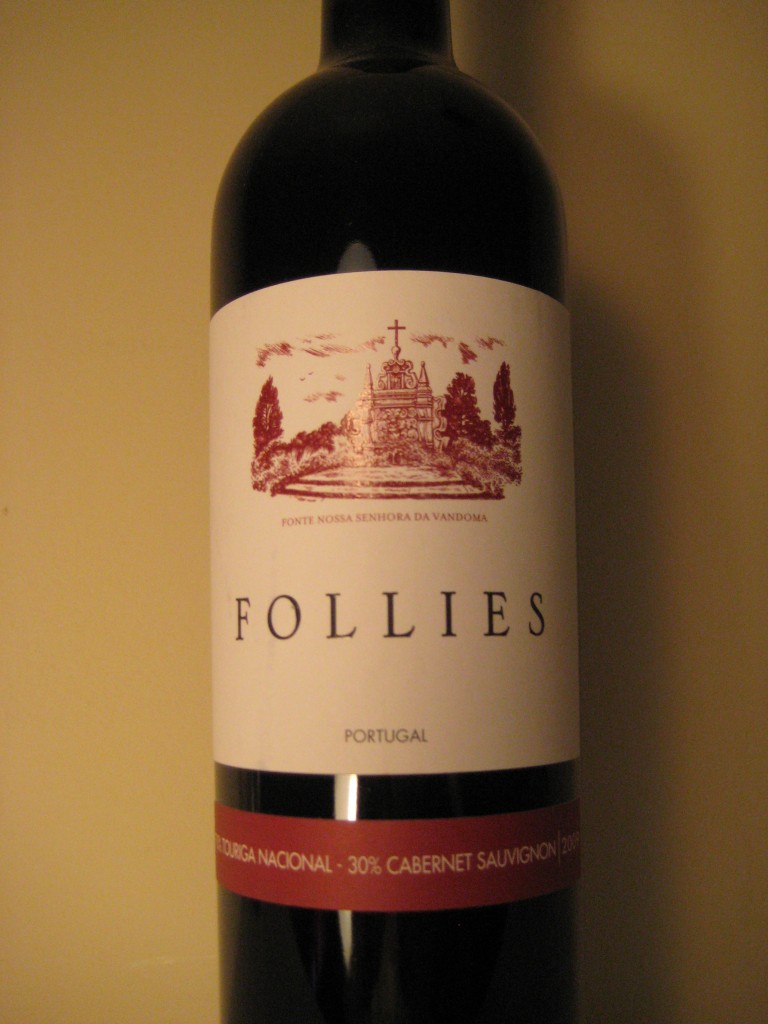 Aleveda's last wine fused together Albariño and Loureiro to create and interesting and unique experience with two of Portugal's lesser known varietals.  The result was pretty darn tasty, and based on that, it only seemed fitting to try another of their bottles.  The 2009 Aveleda Follies Touriga Nacional Cabernet Sauvignon brings together two unlike allies.  From the familiar camp, comes Cabernet Sauvignon, one of the most well known grapes on the planet.  On the other side, Touriga Nacional, a grape better known for Port.  Both grapes are undoubtedly huge powerhouses, but can they work together to make something uniquely Portugal?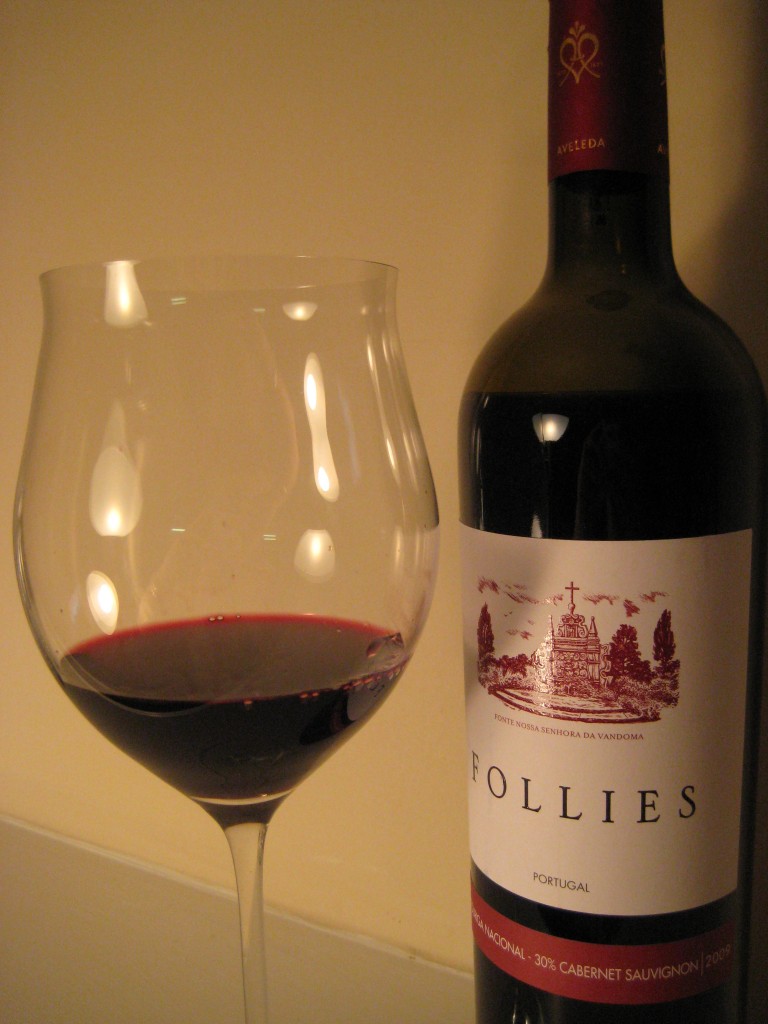 Sight:  A deep, dark purple with a bright ruby edge.
Smell:  The first thing that came to mind was blue cheese, but digging deeper it's a more smokey, fatty smell with dried currant, bittersweet cherries, and cacao powder.
Sip:  There's something soft about the body of this wine, it's not small, but it's not heavy either.  It feels rather tannic, and but has a slight acidic edge to it.  There's not a ton of fresh fruit in here, there's some bittersweet cherry and currants, but there's a huge amount of smokey, bacon like flavors that have a tinge of that blue cheese to them.  [A.B.V. 13%]
Savor:  The tannins are just absolutely massive, and the smokey flavors continue evolving in different directions.
Overall, 2009 Aveleda Follies Touriga Nacional Cabernet Sauvignon begs for rich earth foods, and nothing else.  This wine is almost too large, too soft, too mouth drying, and too smokey.  It lives and revels in the extremes, and while it's certainly adventurous, it might turn off the more casual drinkers.  That being said, anyone looking for something bold, old world, and unique, should give this a try.
Verdict:  Earth-quake
Price: $8.99
Portugal
Blend: 70% Touriga Nacional / 30% Cabernet Sauvignon
http://www.aveleda.pt/