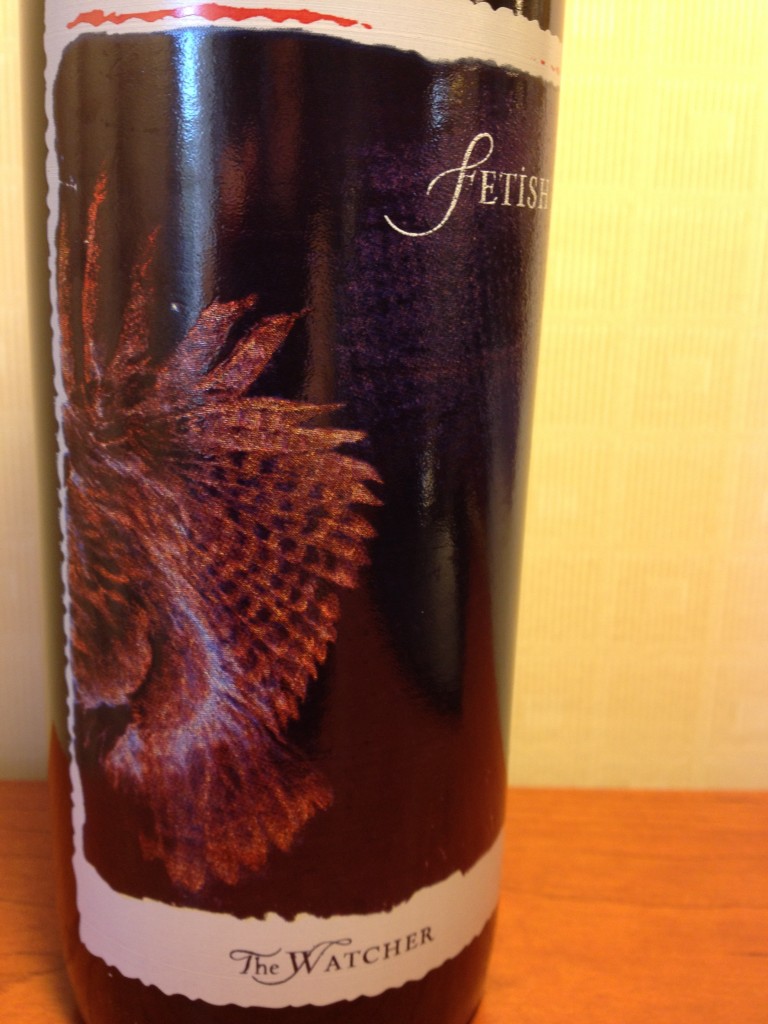 If there was a prize for the bottle art that blew my mind last year, it definitely goes to Fetish's V Spot Viognier.  While 2008 The Watcher Shiraz doesn't make quite the splash that V Spot did, it certainly has quite the bottle art.  Hailing from the Barossa Valley in Australia, The Watcher should provide a significant bang for the buck when it comes to Shiraz.  Apparently,  some people at Wine Spectator have done just that, and come to the conclusion that The Watcher is rather delicious. Craving a good Shiraz myself, I decided to give it a go.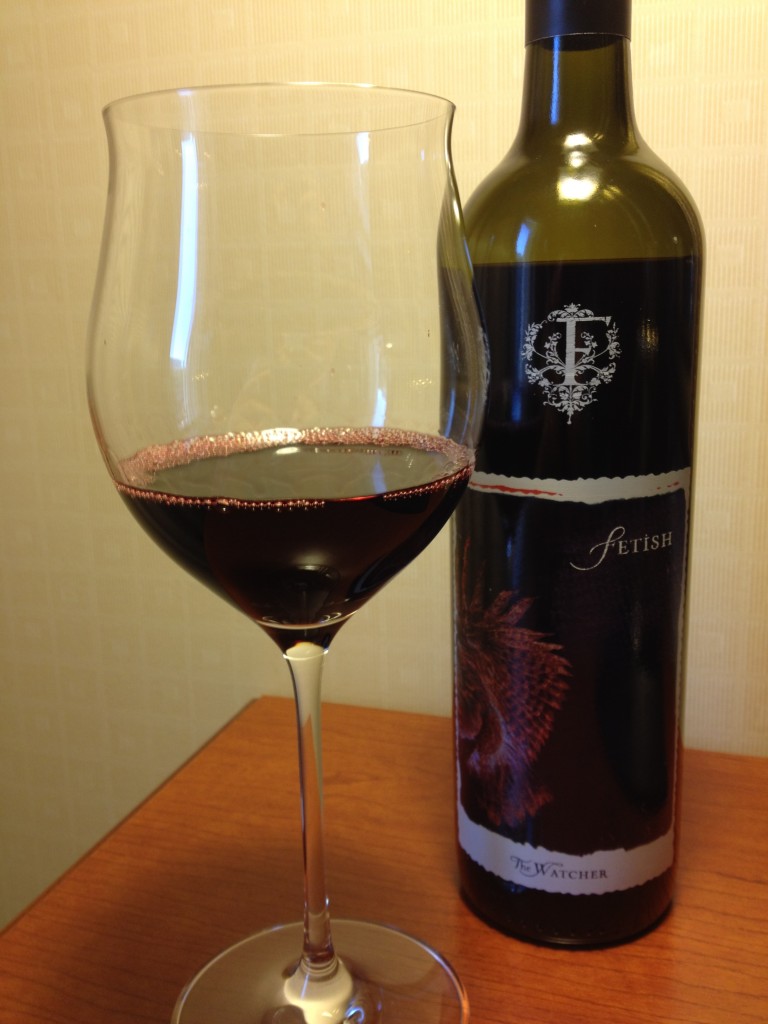 Sight: A deep royal, inky purple.  The edges are thick magenta, and the wine looks dense.
Smell:  There's a vanilla-caramel top note that leads off, and is followed by plums and blackberries.  The spices are aggressive with anise, clove, and pepper.  The nose is somewhat cedar infused.  Then it shifts getting yogurty with white chocolate flair.
Sip:  Starting out incredibly smooth, it moves slightly fruity and very spicy.  It gets a bit black currant and plum tinged, before moving into cedar, vanilla, anise, and cloves.  It's an aggressively spicy wine, with hints of tea and tobacco.  The wine is velvety, occasionally throwing notes of yogurt and white chocolate and the tannins are firm, but well behaved.
Savor:  The spices cresendo, and move toward toasted tobacco, dark cigar, espresso, and clove.  It has a smack of white pepper and plum background throughout it's trip through the roast, toasty spectrum, slightly on the tart side.  Occasionally white chocolate jumps into play.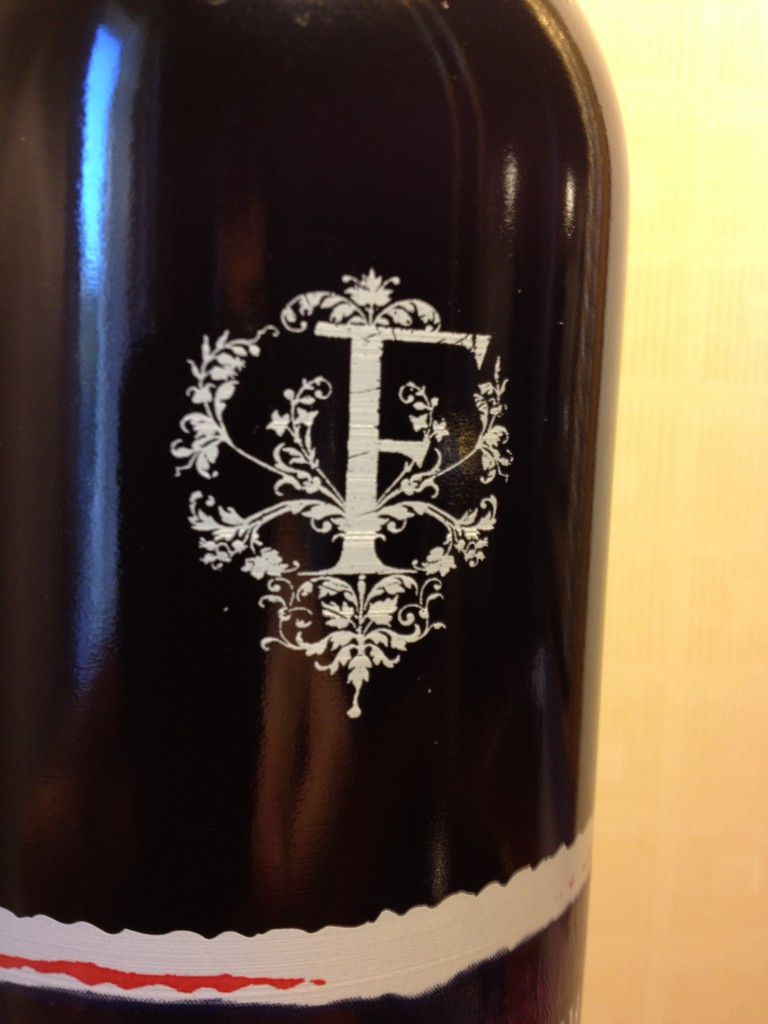 2008 The Watcher Shiraz is another wine from Fetish that says you don't know jack about what we can do with varietals.  It's a deeply spicy Shiraz that keeps it's character but gets elevated with a kitchen sink of spices.  The flavors are clean, but get dangerously close to overlap.  As this wine sits open, it gradually changes it's tone and complexity.  The finish is long and changes several times as lingers, evoking smooth flavors like white chocolate.  This one will not go over well with the tried and, true, tame, typical tipple trying team, but for those looking for a stand up wine that has it's eye on you, The Watcher might be right around the corner.
Verdict:  Watching and Waiting
Barossa Valley, Australia
Price: $16.99
http://www.fetishwines.com/Watcher_Home.html