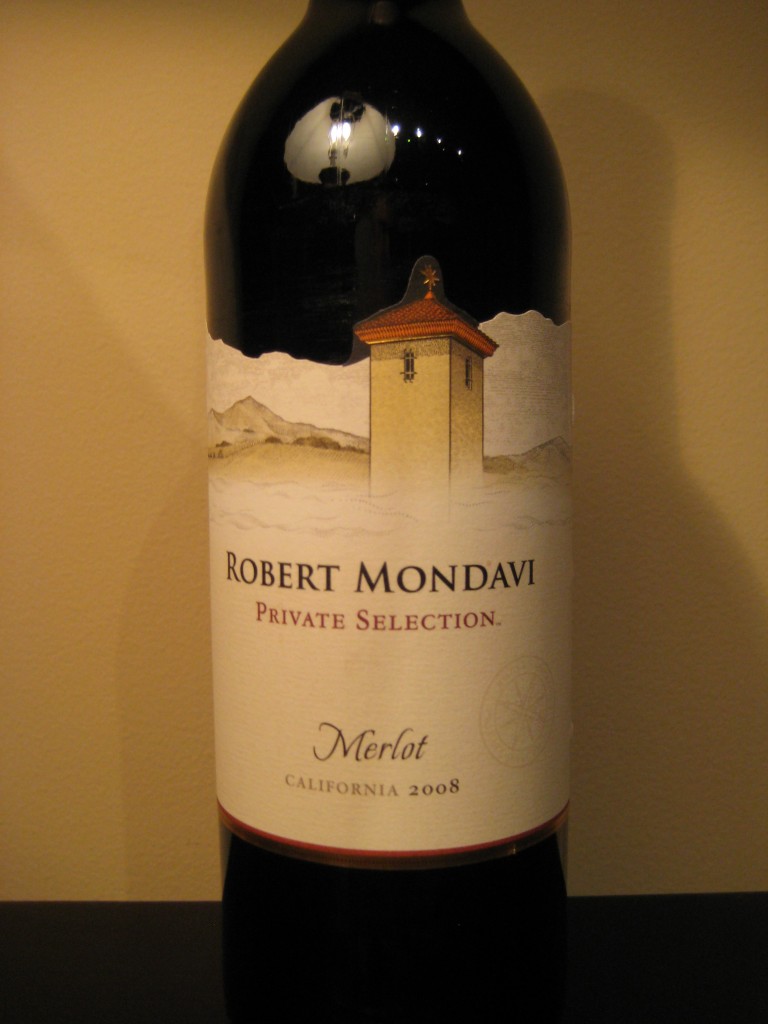 If there's one thing that I'm guilty of when it comes to buying wine, it's being suckered in by vintage changes.  Now there's this old misconception about wine, that the longer it ages, the better it gets.   Unfortunately, for 95%+ of wine, probably closer to 98% of wine,  this isn't true.  So, when confronted by 2008 / 2009, I should probably buy 2009.  Unfortunately, I don't.  So have I made a happy mistake, or is this bottle of 2008 Robert Mondavi Private Selection Merlot just too old for me?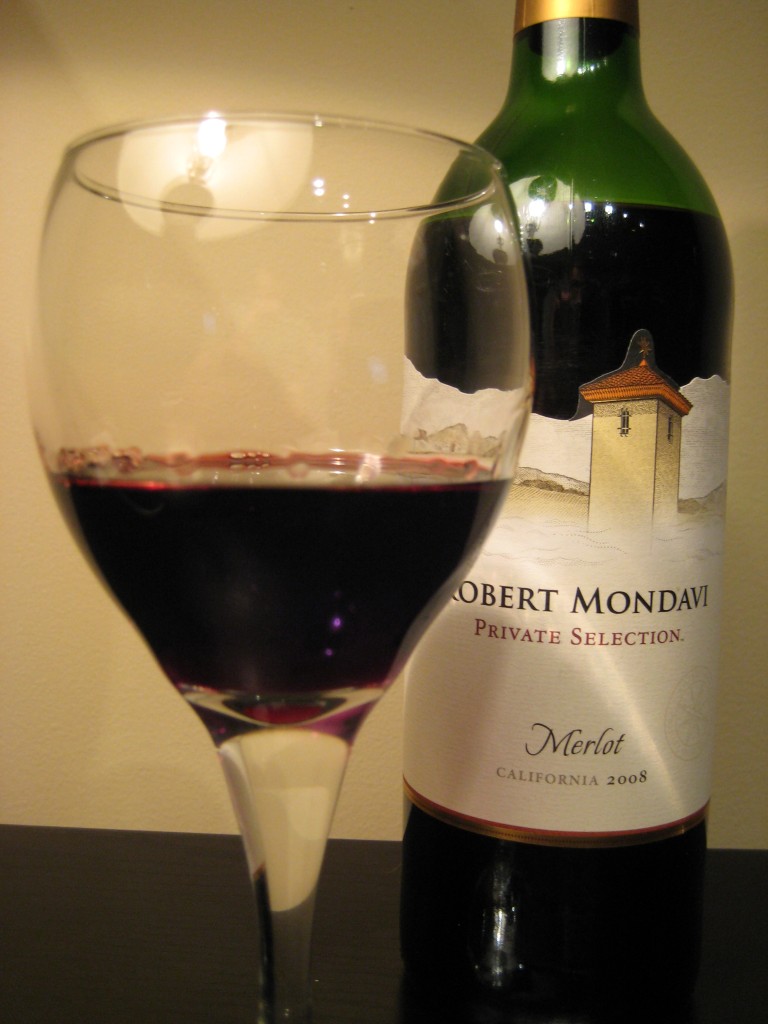 Sight:  The wine is starting to orange a bit, and the color is a bit dull.  Not particularly vibrant.
Smell:  Chocolate and mocha, lots of it.  Jammy raspberries, blackberries, and a bit of mint round out a thickest smell.
Sip:  A bit of a sweet start, then things get a bit hot.  The wine has a rather woody taste, with a bunch of espresso,  mint, and herbs.  There is also cassis, plum, and a hint of blackberry jam.  The tannins are pleasant and firm. [A.B.V. 13.5%]
Savor:  There's a toast and jam flavor going on.  It vanishes quickly, and gets an odd bit smokey (like not wood smoke) or perhaps yeasty.
Overall, it's a nice Merlot, but the price point is a bit high for something this rough.   For around $7 to $8, this isn't a bad deal, but for just under $10, or over $10 in some areas, this wine just can't stand up.  First Pour Wine will find a good Merlot, but for hardcore merlot fans, this one might be worth skipping.  Going younger will probably help, try the 09.
Verdict:  Celebrating it's 1st 21st birthday anniversary
Price:  $9.99
Woodbridge, California
http://www.robertmondavi.com/
1-866-538-1860