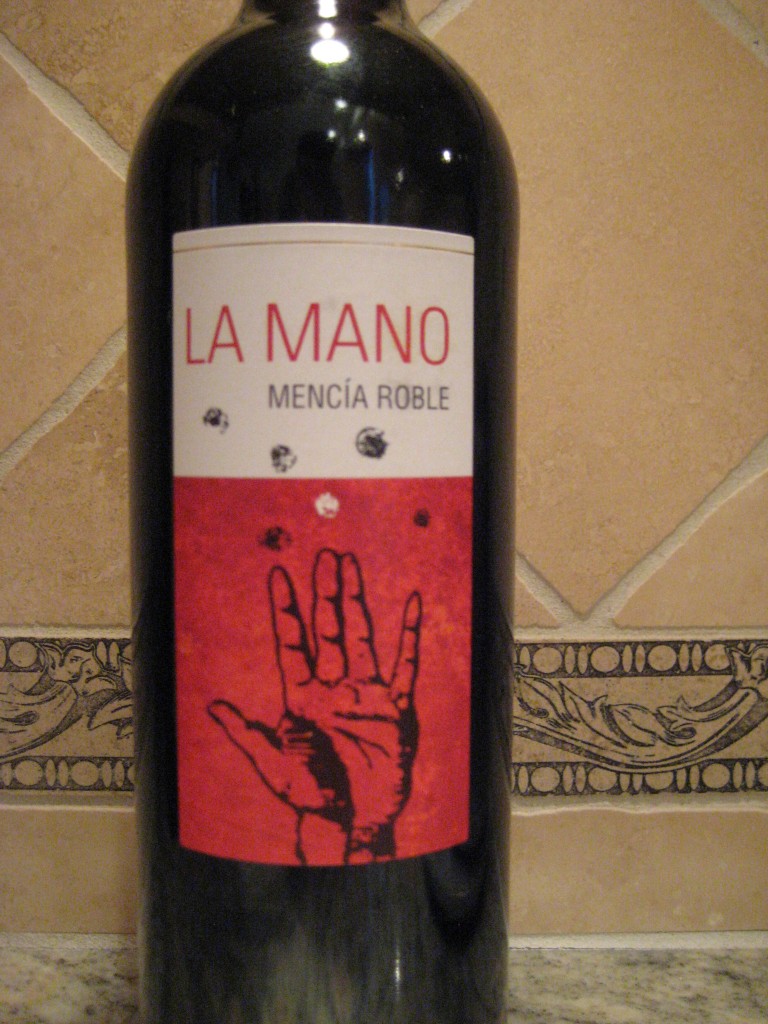 Mencía is a grape that few have heard of, but that made gains in Spain in the 1990's and 2000's.   While this wine used to be on the anemic side, it has since been subject to reduced yields to concentrate it's flavor in different areas of the Bierzo D.O.  While it's not the fruitiest of grapes, it does hold distinction in Spanish viticulture, so it must be somehow unique and promising.  Can 2008 La Mano Mencía Roble bring understanding to this obscure grape?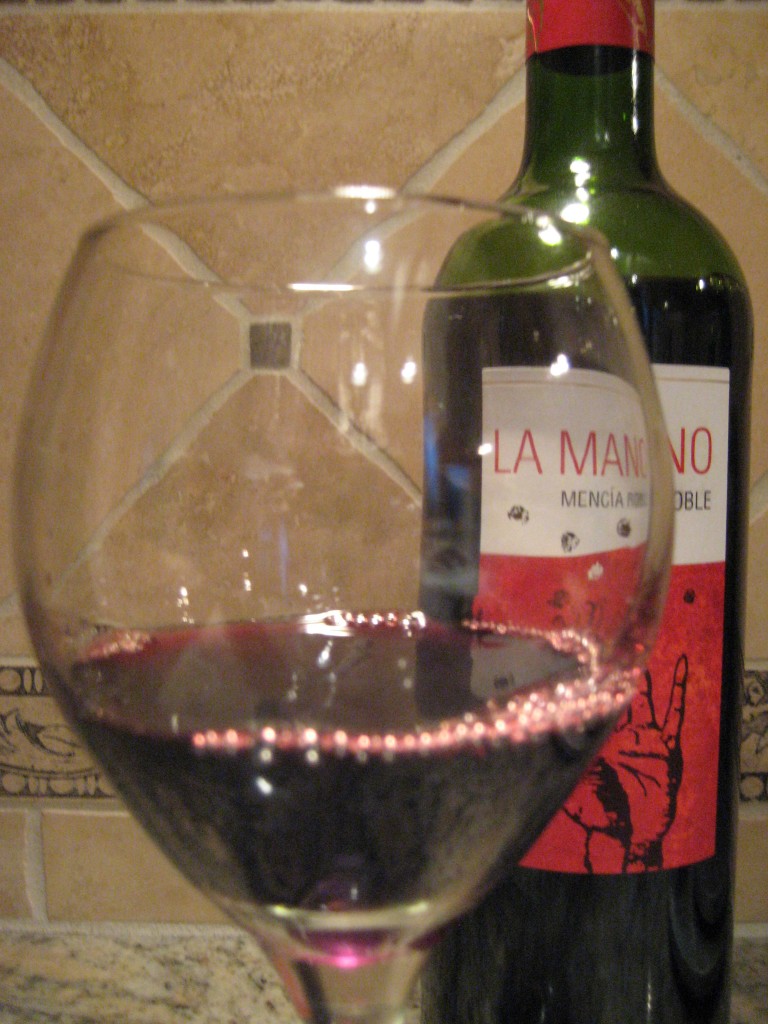 Sight:  A rather uniform, moderate purple color throughout.  A bit of ruby to lighten the color, and it looks bright.
Smell:  Intensely bright cherry and cranberry, with a whiff of dustiness. There's a slightly spicy clove and anise smell, with hits of black pepper.
Sip:  There's a dry feeling with a bit of cherry, that gives way to Spanish olives and loads of black pepper.  The mouth feel is a little watery, but slightly chewy.  There's a smack of tannin, and a sort of dusty nature to the flavor, like dry soil.  [A.B.V.  13%]
Savor:  The tannins are incredibly powerful.  The mouth drying nature is almost like no other, nearly as powerful as the Cotes Du Rhone Villages earlier this year.
Overall, 2008 La Mano Mencía Roble has some very unique flavor profiles, but is just so incredibly mouth drying.   There's a lot of unique flavors in Mencia, but most of it is old world and made up of terroir and oak.  Perhaps as a wine for a barbeque or a fatty braised meat this would be incredible, but hard to drink on it's own.
Verdict:  Dust of Mencía
Price: $7.99
Spain