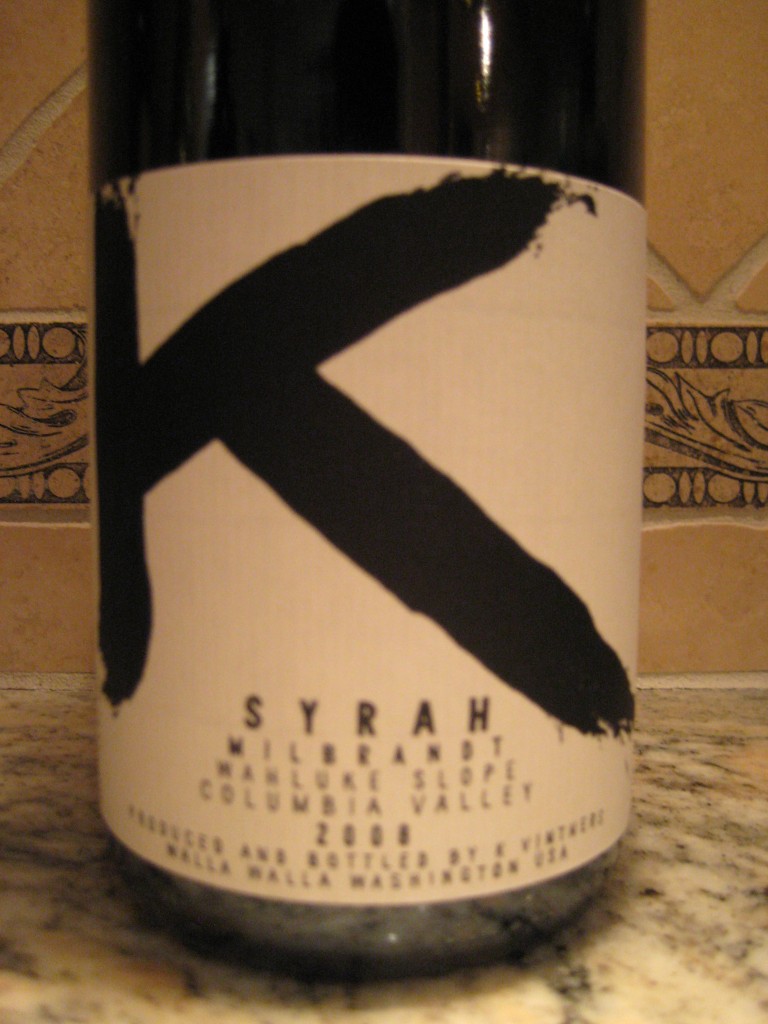 It seems I've spent the better part of the week with a lot of Mr. Charles Smith's wines, and I can particularly think of a better set of bottles to have gone through.  While everything falls outside of First Pour Wine's regular range, the experience of going to hosted tastings is always a great way to hear other peoples perspectives, learn more about bottles, and taste a lot of great wines rather non-commitally.  Even if you're new to wine, these can be great ways to learn more, and meet enthusiasts and amateurs alike.  Although it's not recommended that one takes the advice of the individual who joked they added Welch's to their wine.
While the tasting that I attended was for Mr. Smith's every day wines ($12 – 20)  this bottle of K Milbrandt Syrah was to celebrate turning 24 last month.  Given that 2008 was a fantastic year for Washington, I only expected great things from this bottle.  Did the 2008 K Milbrandt Syrah deliver, or should I have selected something else for my birthday?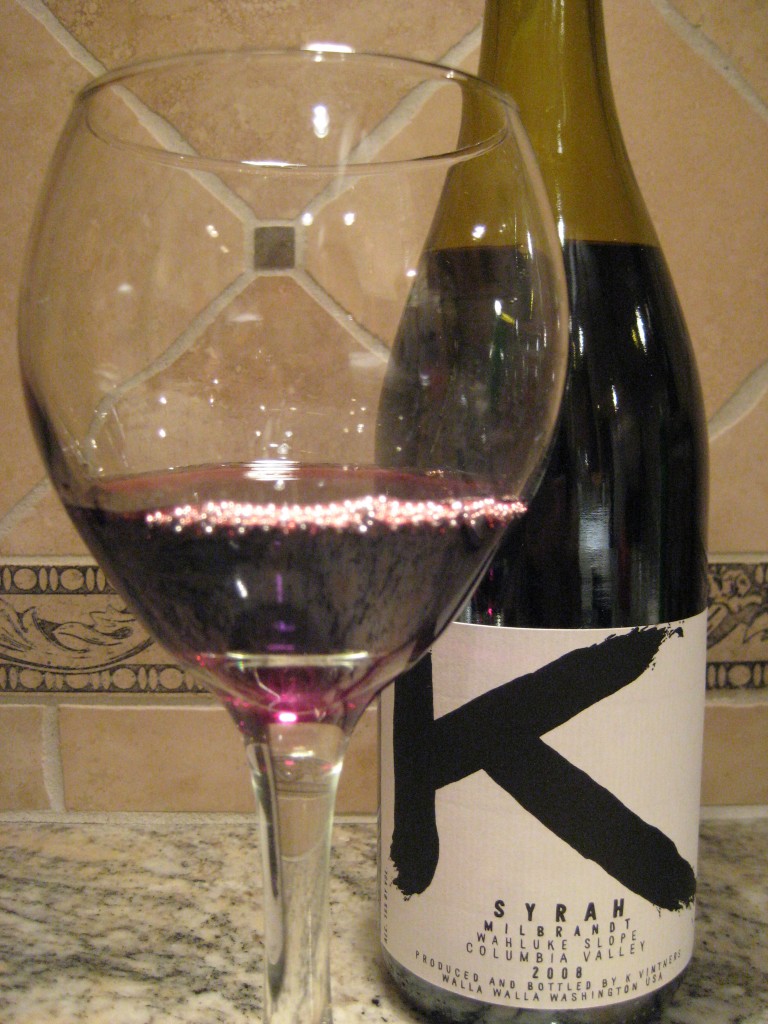 Sight:  A deep ruby so bright you could put it in a ring.
Smell: Vanilla and caramel gentle waft ahead of spicy cracked pepper, blackberries, currants, and cigar box.   There's a light leather and creamy espresso.
Sip:  The body is incredibly smooth, like butter, but bright and lively on the palate.  Huge cherry, vanilla, caramel, and boysenberry jump up in front to greet the tongue, before breaking way to plum skin, espresso, and mocha with background notes of leather,  toasty hay, and black pepper.  There's a bit of all spice and clove that run though the whole experience.
Savor:  As the after-taste begins, it drives at espresso and raspberry, before evolving through vanilla, anise, and jammy blackberries.
Overall, 2008 K Milbrandt Syrah delivers an amazing view of both Syrah, and the wine making capabilities of individual vineyards in Columbia Valley, Washington (as well as the winemakers in Walla Walla).  The softness and balance, with a massive flavor arcs, and subtle undertones make this wine a stand out.  Be aware, this is a moderate to lighter bodied wine, the tannins are not there to support big fatty meat like a ribeye.  While the bottle is on the pricey side, it feels well worth the $30.
Verdict:  Smooth Kriminal
Price: $29.99
Wahluke Slope, Columbia Valley, Washington
http://www.kvintners.com/