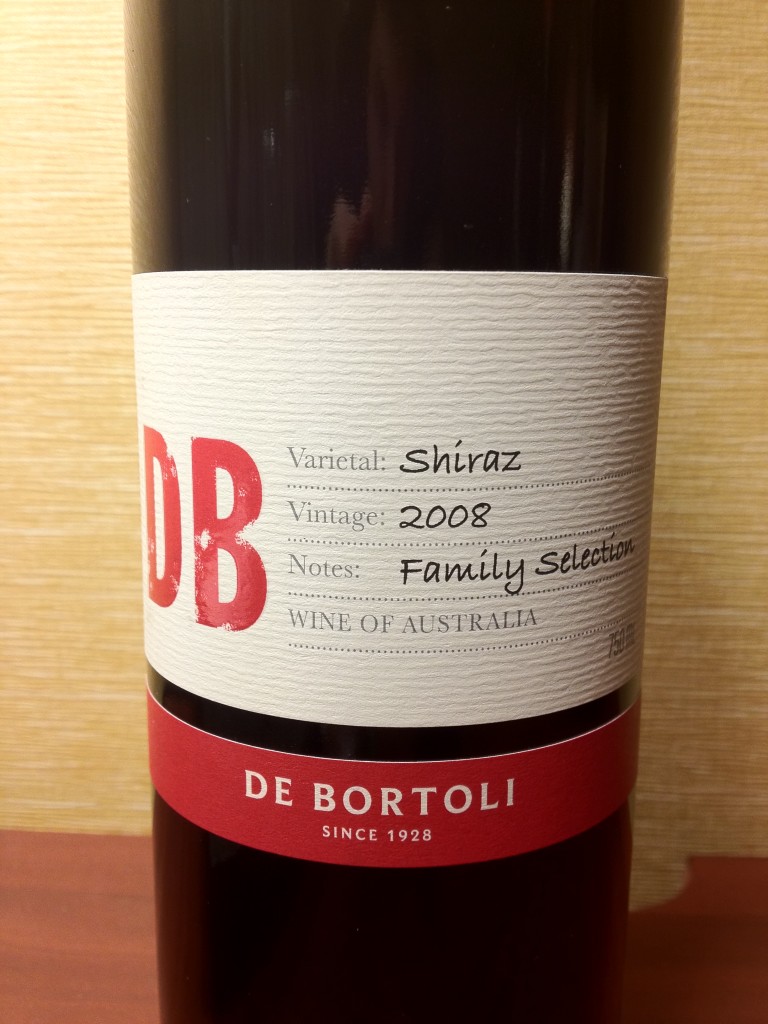 When in Australia, I had the opportunity to visit De Bortoli's vineyard.  While this wine wasn't one of the one's I sampled, De Bortoli is a large wine group, and they tend to make good wines for the money.  With that in mind, it seemed like there might be something of a gem in 2008 De Bortoli DB Family Selection Shiraz.  Can this 2008 break South Eastern Australia's mould, or is it cut from the same cloth as all the rest?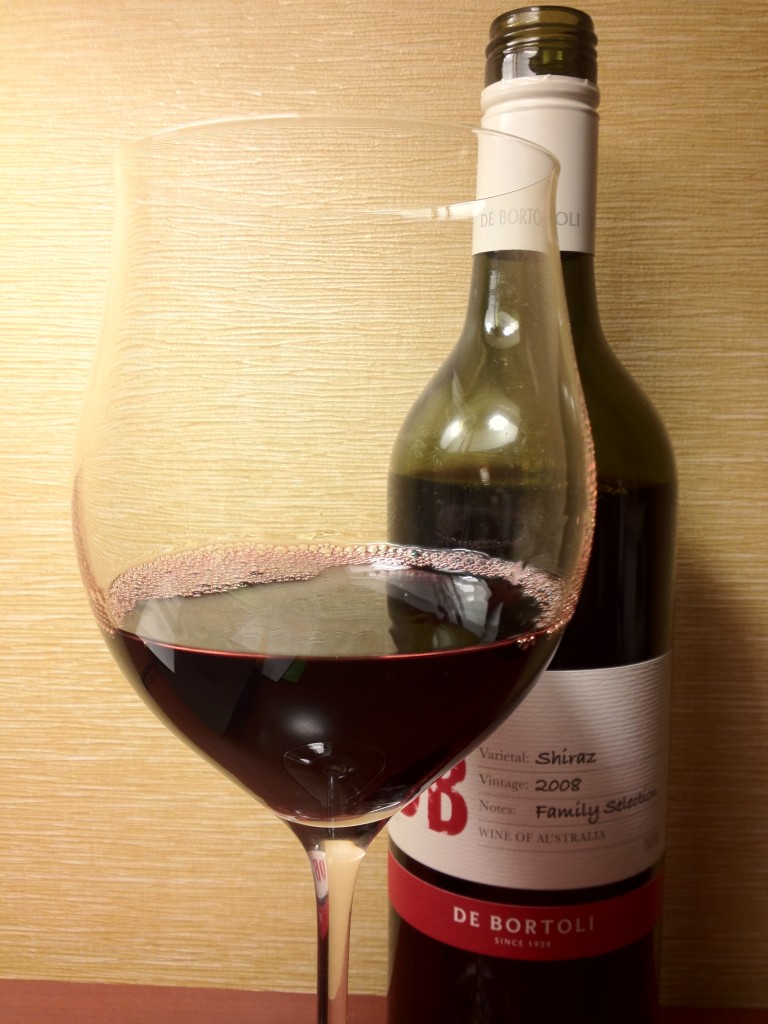 Sight:  Faint orange around the edges, receding into reddish brick, before hitting a deep purple core.
Smell:  Dark plums abound with strawberry, slight touches of pepper, clove, and a minor floral hint.    There's also something a touch smokey and a little meaty.
Sip:  It's slightly spicy, with clove and cinnamon, before turning a little acidic, channeling tomato, plum, and raspberry.  There's no sweetness, but it's getting rather close to the end of it's life.  The flavors are still present, but they're starting to distort in odd ways, getting rather green or bitter unexpectedly.  The tannins are still firm, and thanks to the high alcohol, it feels big. [A.B.V. 14%]
Savor:  The tannins hold on, giving way to white pepper and plum skin.
Overall, 2008 De Bortoli DB Family Selection Shiraz, was probably very good when it was new, but now it's heading toward the end of it's drink me phase.  It's just a wee bit too far in the years now to really justify purchasing a lot of it.  Might be worth a chance for a cheap price, but a definite skip over $10.
Verdict: Too long of a family reunion.
Price: $8.99
South Eastern Australia
http://www.debortoli.com.au/our-wines/our-brands/db-family-selection.html