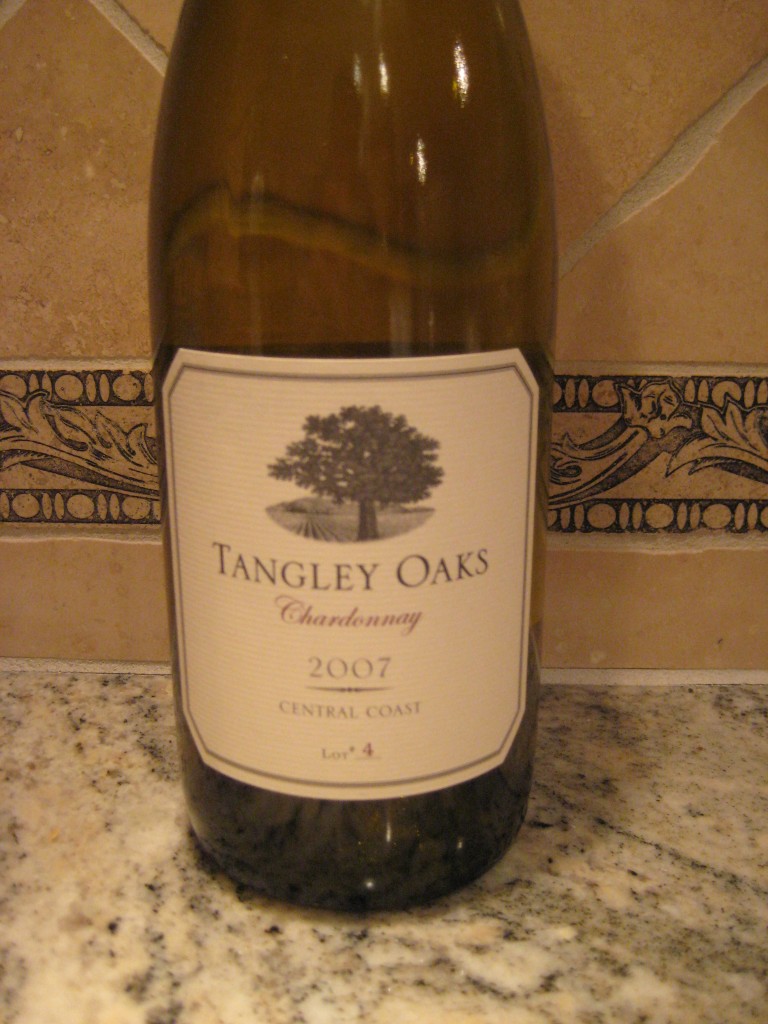 There are a lot of winemaker edges out there that can be used to get ahead with no real worry of the actual legal meaning.  Old vine is a perfect example of this, since there is no 'legal' age for constituting what an old vine is.  In this scenario, it seems as though Tangley Oaks went with the Lot method.  Now, small lot sizes can imply more control, which is great, but might mean absolutely nothing without information about the lots.  This of course isn't exactly the best criteria to judge the wine on, and if you're read this far it's rather irrelevant, the only question is, 'Is 2007 Tangley Oaks Chardonnay worth buying'?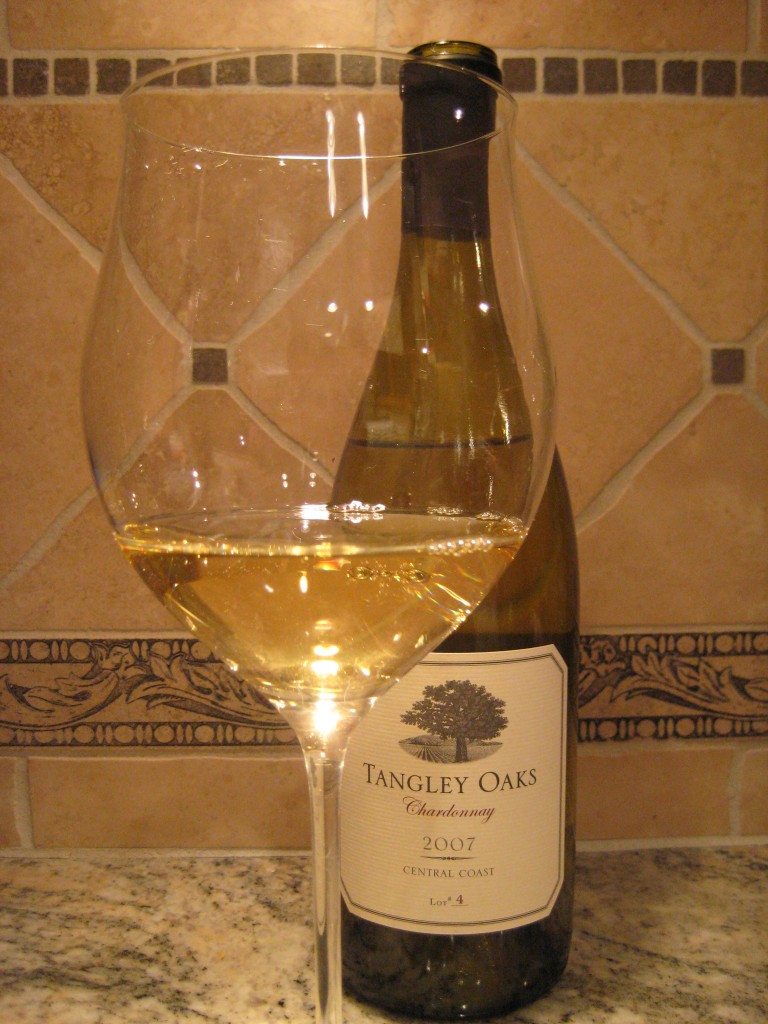 Sight:  A light golden color.
Smell:  There's a lightly papaya start to a wine with a nice backdrop of lychee, pear, and vanilla.  The wine also channels a bit of the ever present green apple, and a touch of fresh apple blossoms.
Sip:  There's a lot more cream on the palate than the nose would suggest, but it pairs well with the heavier texture.  Minor floral notes linger behind much larger lemon and baked custard.  The acidity is surprisingly intense, and the wine is mildly hot.  [A.B.V. 14.2%]
Savor:  There's a lemon custard toast flavor that gives way towards something not entirely unlike wood for smoking meats.  It's slightly minerally and creamy, and dissipates gradually.  Somehow cheese like.
Overall, 2007 Tangley Oaks Chardonnay has more depth than it leads on, but doesn't really capitalize on this strength.  The subtly of the wine is nice, and leads it to give up new flavors to the palate on each sip, but the heat can feel anesthetizing.   The combination is, for lack of a better choice of words, warm and fuzzy.  For lovers of big Chardonnays it's not a wine to scoff at, but most will find it somewhat overpowering for what it is.
Verdict:  A crisp baked apple, with a touch of brie.
Price: $5.95 ($10.45 not on sale)
Central Coast, California
http://www.tangleyoakswine.com/