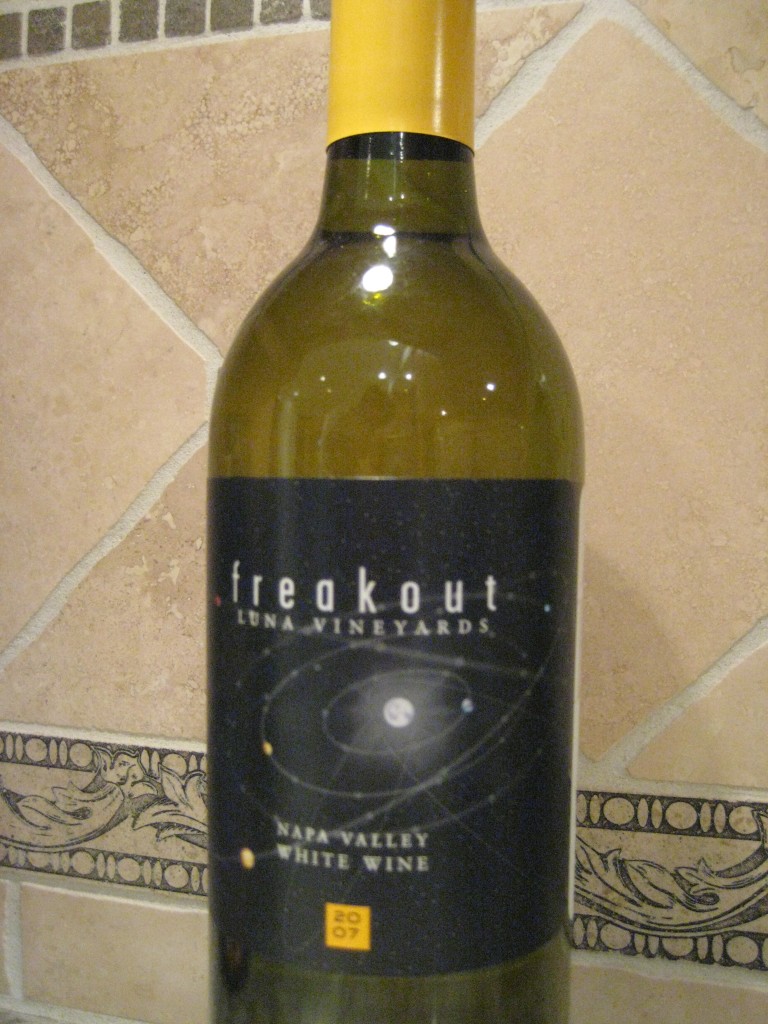 Sometimes when a wine is on sale, it's a chance to get something cheaper.  Other times it means the wine has been sitting too long.  2007 Freakout White Wine is a blend of Pinot Grigio, Ribolla Gialla, Sauvignon Blanc, and Chardonnay that recently found itself with a slashed tag.  Does it make a splash worth enjoying, or is it best left out in the cold?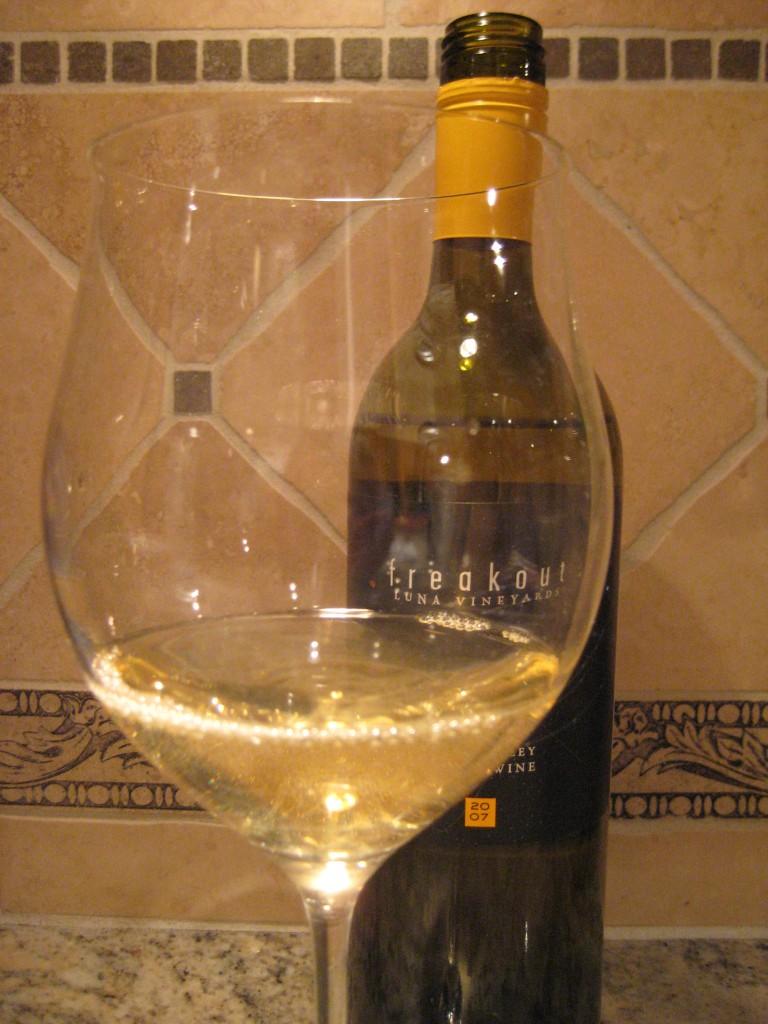 Sight:  A moderate gold, deeper wheat or lighter gold.
Smell:  A buttery vanilla smell layered over the top of a peppery apple background.  There's a rather large amount cream and mineral smell.
Sip:  The creamy flavor continues with a lot of green apple, butter, and smoke.  The oaky tendency of the wine lends well to the heavy texture and thick mouth feel.  There's a lighter background from the other varietals, mostly comprised of a strong musky flavor, with a lemon touch.  The acidity and smoothness seem to unbalanced. [A.B.V. 13.5%]
Savor:  There's a salty smoke that follows the end.  It's slightly lemony, and a bit leek like.  It mostly lingers as smoke.
Overall, 2007 Freakout White Wine way over barrels the end product.  The smokey flavor eradicates any personality that the grapes may have once had, and produces an overly heavy wine that doesn't show finesse or strength.  It age isn't helping it either.  There are definitely better wines on the market that show this level of oak.
Verdict:  A universe of oak
Price: $3.95 (regularly $9.95)
Napa, California