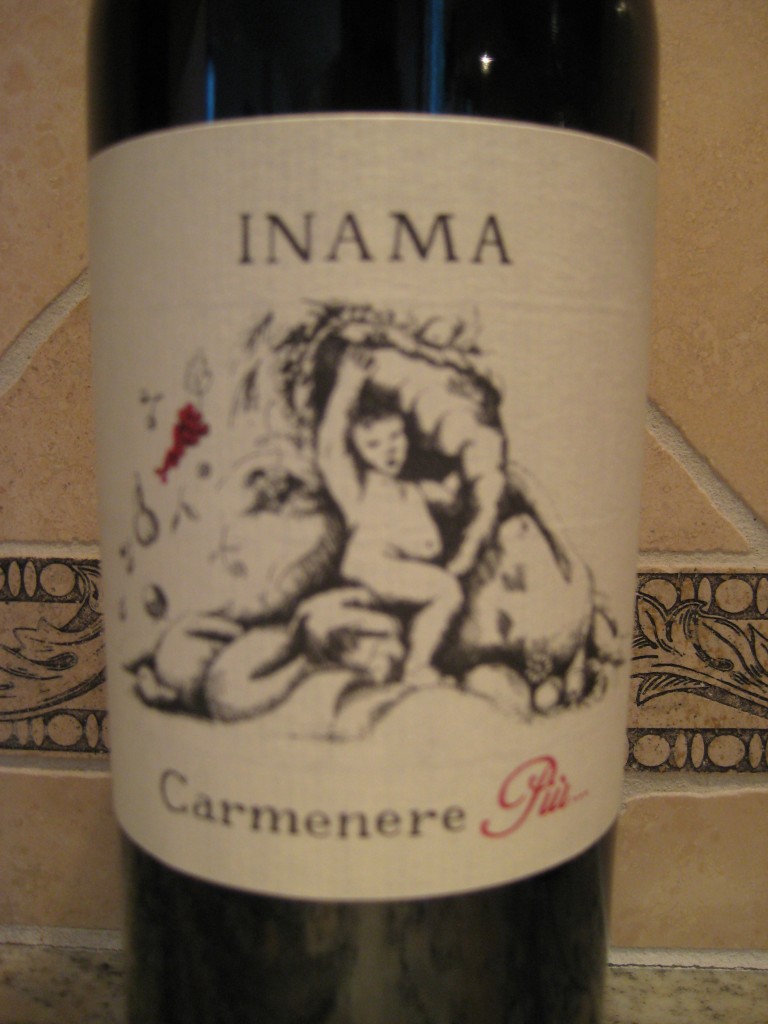 Carménère, the lost Bordeaux! Thank goodness it was found in… Italy and Chile?! While Carménère has a history that originated in France, phylloxera saw to the removal of all but a few hundred acres of the vine in the area, and for a time, some believed this relative of Cabernet Sauvignon to be lost.  Fortunately it was rediscovered in the 1990's, in two seemingly unexpected areas.

Chile was the first to rediscover Carménère mixed among the Merlot.  Indeed, the two grapes have similar appearances, and flavors, but thanks to different ripening times, it became possible to identify that something in the Merlot wasn't quite Merlot.  In a similar scenario, the grape was almost simultaneously rediscovered in northern Italy in the regions of Veneto, Friuli-Venezia Giuila, and Sardinia, where it was being confused with Cabernet Franc (a less likely mix up, but occasionally these things happen when there are a lot of vines).
For years no region could use the grape in the Italian classification system, as it was not listed by the government, nor was permission requested to use it in the areas actually growing it.  Recently though, the grape has been approved by the Italian government to be used in DOC regions, and subsequently, IGT classification.  These imply recognition by the Italian government of the wine regions ability to grow the grape well.  Think of it as a seal of approval. Does Inama Carménère Piú do Italy proud?
Sight: Garnet, with a slight orange edge
Smell: Slightly barnyard start, but fades to mocha espresso, plums, blackberry, and cherry.
Sip: Blackberry and black pepper dominate a smooth mouth feel, and are complimented by light rhubarb, touches of green pepper, and hints of espresso. [ABV 13.5%]  A lack of tannins is rather noticeable.
Savor: The flavor lingers, very briefly before vanishing.
Overall, it's an interesting Carménère, but it's not as long lasting as some of it's Chilean counterparts.  It's definitely the most old world Carménère in terms of style though, so if that's the goal, too see what it might have been like in Bordeaux, this might be a good stand in.  This wine will most likely be better in the fall (than in summer), with earthy dishes involving mushrooms, and stronger squashes.
Price: $7.99
Verona, Italy IGT
http://www.dallaterra.com/producers/inama/
Blend: Carménère 75%, Merlot 20%, Rabaso Veronese 5%